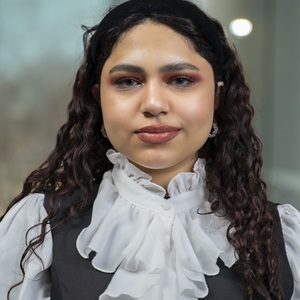 University of California, Berkeley


Best thing about KGSP:
The best thing about the KGSP are the endless support and educational opportunities that the KGSP provides. For me, I truly admire getting involved in any new educational opportunity. Furthermore, what I like the most about the KGSP is that they always believe in their students, and they know that their students can perform better than they think, which makes me more motivated and work harder.

Why science matters for Saudi:
It will help in improving the economy of the country and building our society. Joining the STEM field will help me to accomplish these goals, contribute to the energy industry field, and represent my country well.

Best experience so far / How KGSP helped me:
The online convocation was remarkable. Through the online meetings, I had the chance to interact and to know other students with me in the KGSP. Although it was online, I felt really involved in the KGSP's community. Also, it prepared me for coming here to the United States and starting my wonderful journey with the KGSP.

Advice for newbies:
Manage your time. You can always have some joy in your everyday life, and time management is the key to it. You might confront a lot of pressure with college applications and tests that you are going to take. However, as long as you manage your time wisely, you will enjoy your experience and do a lot of entertaining activities. Also, try to be social, learn how to communicate with people; it will improve your personality and open a door for a lot of opportunities.

In five years I'll be…
a KAUST master's degree recipient partaking in significant research that makes an impact in the field of sustainable energy. I will also have established a team that works on the production of eco-friendly energy.

Research Interests:
My interest in the renewable energy field started when I was in 6th grade, and continued as I grew up. In the future, I would like to pursue research in the renewable energy field and invent devices that could contribute to producing energy from sustainable sources. Moreover, I am interested in this field because it will contribute to saving our mother earth by lowering pollution levels.