Applying to the KGSP
THE INTEREST FORM FOR THE AY 2022/2023 IS NOW CLOSED.
KGSP Will Not Accept Any Further Requests to Apply.

(Click on each step to read more)
Step 1 - Eligible students receive an invitation to apply to the KGSP.
How do students receive an invitation to apply to the KGSP?
The KGSP receives nominations of top-ranked high school seniors throughout the Kingdom from select partners. The KGSP then sends each nominee an invitation to apply via email. Current nominating partners of the KGSP are:
Mawhiba (King Abdulaziz and his Companions Foundation for Giftedness and Creativity)
The Saudi Research Science Institute (SRSI)
The International Olympiad Program
Can students apply to the KGSP if they are not nominated by one of the above partner organizations?
Students who have not been nominated by the above partners for the KGSP may register their interest to apply by completing the online KGSP Interest Form.
What are the invitation qualifications requirements for students not nominated by a partner organization?
Invitation to Apply Requirements: Independent Applicants
Saudi Arabian national
In Grade 12 (completing the final year of high school)
Grade 12 (first semester) high school Grade Point Average minimum of 95/100 or equivalent
Meet one of the following English Language requirements


TOEFL iBT total score of 80
IELTS total score of 6.5
SAT English total score of 650
Meet one of the following Standardized Testing requirements

Qodorat total score of 87
SAT Reasoning scores of 700 (mathematics) and 1200 (total)
When are invitations to apply sent?
Nominated students will receive an invitation to apply in early January.

Non-nominated students who submit the KGSP Interest Form and meet all invitation qualification requirements will receive an invitation to apply.
What should students do if they have additional questions about receiving an invitation to apply?
Step 2 - Students complete an online application and in-person interview.
How do students apply for the KGSP after receiving an invitation?
The invitation to apply includes instructions for students to access, complete, and submit a KGSP application via the online application portal by a stated deadline. The application includes submission of biographical information, academic history, a personal statement, and letters of recommendation from high school instructors. For assistance, students can refer to the KGSP Application Guide which is included in the invitation to apply email. For more information on required documents, see the list below.
Are all applicants required to attend an in-person interview?
Yes, all applicants are required to attend an interview in-person with an interview panel from KAUST. After submitting the online application, applicants will be contacted by the KGSP staff regarding the scheduling of the interview. Passing the in-person interview is a requirement for qualifying for the KGSP.
Are applicants required to submit an English language exam score?
Yes. All candidates must possess a strong command of written and spoken English, demonstrated by meeting a minimum score requirement in either the TOEFL iBT or IELTS language test:
• Option 1: TOEFL iBT test total score of 80 or above
or
• Option 2: IELTS test total score of 6.5 or above
When are the application deadlines?
Application deadlines are stated in the Invitation to Apply letters.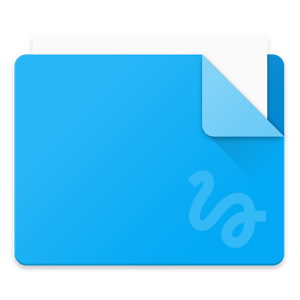 SAT scores (if available)

English test score result

Required Forms (available for download from the KGSP online application page)

Guardians' consent form

Copy of passport and national ID

Tahselie test score

Qodorat test score

High School Grade 10, 11, and 12 (first semester) Transcripts
Step 3 - Students receive the KGSP decision.
What qualities does the KGSP Admissions Committee look for in successful applicants?
The Committee conducts a comprehensive review of all applicants' qualifications, taking into consideration academic performance, application responses, the personal interview, English proficiency, Qodorat, Tahsili, and other relevant test results, extracurricular activities, as well as overall fit for the KGSP.
How are students notified of application decisions?
Successful applicants will receive an email notifying them of an update to their application status, and instructing them to log in to the KGSP application portal to view their Conditional Offer Letter. The KGSP does not send rejection letters; not receiving an admissions offer means that an application was not successful.
Can students appeal a KGSP admissions decision?
Admissions decisions are final and cannot be appealed.
Why is the KGSP offer of admissions conditional?
Successful applicants receive a conditional offer of admission prior to submission and review of final high school transcripts and Tahsili test scores. The KGSP Conditional Offer Letter outlines qualifying performance requirements.
Step 4 - Students accept the KGSP offer and register for orientation.
How do students accept their KGSP Offer of Admission?
Instructions for accepting the offer and returning the signed Terms and Conditions form to the KGSP team will be provided in the Conditional Offer Letter. Recipients must carefully review all documents before signing.
What else do students need to do at the time of offer acceptance?
Upon accepting a KGSP conditional offer, students will be asked to register to attend the mandatory Pre-Departure Orientation (PDO) program. The Pre-Departure Orientation will be held on the KAUST campus in July.
Step 5 - KGSP Students receive the KGSP Final Offer Letter.
How do recipients of a conditional offer qualify to receive a final offer?
Recipients of a conditional offer of admission must submit official documents for final review. These include:

• Final high school transcript (post-graduation)
• Highest Qodorat test score
• Highest Tahsili test score

The KGSP Admissions Committee evaluates high school performance and test scores before issuing letters of full admission. Students who meet the criteria outlined in the Conditional Offer Letter will then receive a KGSP Final Offer Letter, and must submit acceptance of this final offer.
What if not all qualifying requirements of the Conditional Offer are met?
Final admission to the KGSP will not be issued for any student who does not meet all requirements set forth in the Conditional Offer Letter.
What should students do if they have additional questions about the admission process?
Students should first review the KGSP website and the application guide carefully for full information. If they have additional questions, they may contact the KGSP Team via the
General Inquiry Form
.