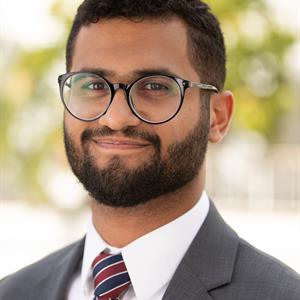 University of Wisconsin-Madison


Best thing about KGSP:
The community's support for personal growth; both academically and socially. The nature of the program attracts many talented individuals from different backgrounds and interests. Being exposed to ambitious diverse people activates the drive to enrich oneself as well.

Best classes so far / What I'm doing now:
Wisconsin Robotics. I have joined the organization as part of my senior design project, but my time with them led me to acquire knowledge and hands-on experience in designing and building a mechanical robotic arm which has been one of my interests since starting college.

Best experience so far / How KGSP helped me:
Foundation Year. It gave me the chance to get close to people of a diverse set of interests and aspirations that still motivate me and make me grow in ways I don't normally think of.

Advice for newbies:
You have more time than you think. Make sure to invest some time in personal projects that allow you to use freshly acquired knowledge and build your skillset.

In five years I'll be…
I hope to be in a position that my current self would be proud of. I hope to still have the drive to pursue knowledge and personal growth.

Research Interests:
Robotics, Renewable Energy, Internal Combustion Engines