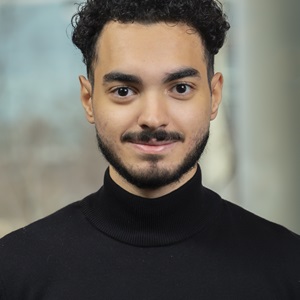 University of California, Berkeley


Best thing about KGSP:
The best thing about the KGSP is the bright community that encapsulates you in both Saudi and the US. I was flooded with opportunities for networking, academic enrichment, and research just as a freshman.

Why science matters for Saudi:
Saudi Arabia has one of the most ambitious populations in the world. We are on the cusp of a new age of technological advancement and as the people whose culture is based upon the gain and sharing of knowledge, we must be the leading pioneers steering the world towards this new dawn. The STEM fields and conduction of research are our keys to achieving these grand hopes and dreams.

Advice for newbies:
Fully believe in your capabilities. You are here for a reason whether everyone doubted you or believed in you. Make the most out of it and don't lose sight of the mission. No matter how hard the obstacle hits you, keep looking forward. You'll get there eventually. Show us what you're made of!

In five years I'll be…
A published researcher working with KAUST and a leader of a pharmaceutical company aiming to uncover new ways of healing the human body.

Research Interests:
Neurobiology, Pharmacology, and Medicine.