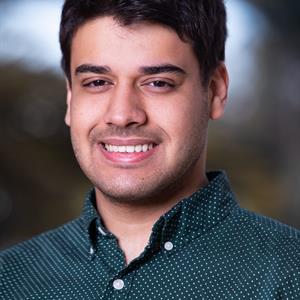 University of Southern California


Best thing about KGSP:
I love being surrounded by bright and hardworking individuals as this motivates me to do my best. I also appreciate all the invaluable enrichment opportunities that the KGSP offers.

Why science matters for Saudi:
Science and education can raise a nation. When rising generations are immersed in creativity-driven fields, they learn how to solve the country's energy, economic, and educational problems through technology and innovation.

Best classes so far / What I'm doing now:
Working in a lab at USC that aims to find new ways of synthesis and control chirality of single walled carbon-nanotube; it is very challenging, and I love this.

In five years I'll be…
Doing research to solve challenging problems and lecturing math and science to the younger Saudi generation.

Research Interests:
Design and synthesis of organic/inorganic advance materials for energy applications