The KGSP is committed to providing meaningful enrichment opportunities beyond the classroom that are tailored to individual student needs, talents, and professional goals. KGSP students benefit from the opportunity to participate in at least two such activities each year—one in the summer, and one during the regular academic term. Academic year enrichment opportunities usually take the form of academic conferences but may also include STEM-focused workshops, seminars or short-term research (read more about students attending virtual conferences here). Summer enrichment activities are more intensive, the breadth of which increase as students' progress in their academic careers. Typical opportunities include specialized skill-building, industry-based internships, and research placements—either at the student's undergraduate institution, at a visiting university, or on the KAUST campus.


Enrichment activities are an important part of a KGSP student's development outside of the traditional classroom setting, as they both foster new skills and expand existing ones. Enrichment also helps students explore future research interests and career paths by offering real-world and hands-on experience, as well as growing their professional network. KGSP students understand that these critical experiences now will open doors and broaden future opportunities, which in turn fuels their ability to positively contribute to Saudi Arabia's growing knowledge economy as a next generation of thought leaders in their respective fields.
The KGSP partners with academic, corporate, and research institutions to develop and facilitate the majority of these enrichment opportunities, though students are encouraged to utilize their own university networks and career services offices to also identify internships independently. The KGSP Advising and Enrichment Teams collaborate one-on-one with students to identify opportunities that will further their specific goals, and that are aligned with their holistic and multi-year individualized development plans and academic progress.
Despite the constraints resulting from the COVID-19 pandemic, KGSP students continue to pursue enrichment and grow their resumes: Last year, 86% of required Undergraduate students and all Foundation Year students completed virtual enrichment varying from research to internships to specialized skill-building programs. Some of these exciting opportunities from summer 2020 are highlighted below:
Research at KAUST
During the summer after their junior year, KGSP students have the chance to work alongside KAUST professors to gain valuable research experience and take part in groundbreaking projects conducted at the university. Projects included:
Other Research
More than 30 KGSP students conducted research in various fields at their home universities or other institutions as part of summer enrichment. Highlights include:
Internships
With the support and resources of KGSP Advising and Enrichment, students successfully gained internships with various notable companies in summer 2020. Examples include:
Custom and Specialized Skill-building Programs
Working with universities across the US, the KGSP Enrichment Team developed customized summer programs designed to give students a holistic research experience or a specialized certificate, the experience of which can be leveraged later in students' academic careers to help them secure competitive internships or research placements. More than 30 students participated in custom programs in small cohorts engaging in virtual research, professional development workshops, or specialized skill-building in virtual programs hosted by universities across the U.S. Examples include: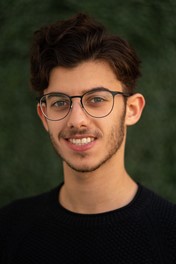 An additional 20 KGSP students earned specialized certificates by completing the BASE Summer Program hosted by University of California, Berkeley Haas School of Business, the Technology Leadership Summer Institute presented by University of California, Los Angeles, and the Data Science Virtual Program at NC State, which provided in-depth instruction in statistics concepts, data handling, sampling techniques, programming, and data visualization.
KGSP students also pursued specialized skills through open online courses, with over 100 KGSP students earning a certificate of completion.
Students have already started pursuing options for this year. Approximately 300 KGSP students are expected to participate in summer 2021 enrichment, and the process of applying for internships, REUs and other research programs is already underway. In addition to a continuation of opportunities described above, KGSP continues to foster new internship opportunities for its students—including an exciting new partnership with the European Organization for Nuclear Research (CERN)!


KGSP students presenting their work at the 2019 Convocation Enrichment Fair. Summer enrichment provides students the experience to participate in meaningful research opportunities that they can present to other KGSP students and at national academic conferences.