Center for Extreme Events Research Summer Program
For KGSP students, the summer months are dedicated to supplemental learning and enrichment. Typically, students would travel throughout the US to various internships, KGSP customized programs, and research opportunities. The chance to apply the skills they learned during the academic year is an important aspect of their individual education and required component of the KGSP. Due to the COVID-19 pandemic, the KGSP quickly adjusted to the changing circumstances and the need to provide adequate remote and virtual opportunities for students so that they could still participate in meaningful learning opportunities. Working with our network of enrichment partners, the KGSP has provided its students with ample options as they looked for their desired enrichment activity.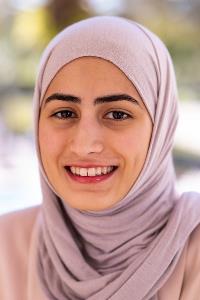 Yasmeen Alsaihati, a sophomore at the University of California, Irvine, majoring in Chemical Engineering, and Nawaf Abualsaud, a sophomore at the University of Southern California majoring in Mechanical Engineering, are already engaged in the summer programs. Both students applied to and were accepted into the Center for Extreme Events Research (CEER) Summer Research Program at the University of California, San Diego. CEER is one of many prestigious and competitive Research for Undergraduate Program (REUs) in the country that provides students the opportunity to partake in rewarding and gainful research projects with career scientists and researchers.
Yasmeen applied to CEER because she was saw that it would be an amazing opportunity to learn more about the field of Material Science and Engineering. An eager learner, Yasmeen wanted to expand her knowledge into a new subject even with her background in Chemical Engineering. She credits her strong resume and application as major factor into her acceptance. Her research project will focus on completing one of the goals of the Active, Responsive, Multifunctional, and Ordered-materials Research (ARMOR) Laboratory, which is to enhance physical structures and human assets, while also investigating their functionality, safety, and performance.
Nawaf believes that, "UCSD's REU program encompasses the knowledge and experience I've gained through my classes and extracurricular activities and applies it to innovative projects". He hopes to expand on his knowledge of mechanics of materials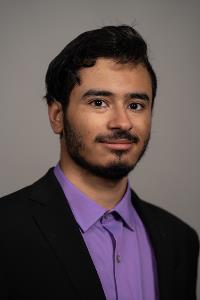 and finite element analysis simulations and learn more about computational fluid dynamics. Nawaf will also be working in the ARMOR Labs, but on the Lab's Bridge Scour Monitoring Project.
Yasmeen and Nawaf thank their advisors and the KGSP Enrichment Team for supporting and encouraging them to take advantage of this worthwhile opportunity. The KGSP expects great educational breakthroughs for them in their program.
Multiple KGSP students have been accepted into REUs. More highlights of their experience can be found here.