Overview
The KGSP alumni network spans over 450 alumni total. With majority of KGSP students matriculating to KAUST following their undergraduate studies, the Program's Alumni Council and Lead works to facilitate and maintain connections between the alumni body.



Meet our current council leadership and stay connected for upcoming meetings and events.
Update your contact information for the to keep in touch on the most up-to-date announcements.
Have a job post to share or currently job hunting? Submit job postings or browse current openings on our job board.
6/23/2022

The KGSP congratulates the over 50 KGSP seniors who will be graduating with their Bachelor degrees this spring and summer! Their unbreakable resolve to maximize the many opportunities offered as members of the KGSP community was demonstrated through the countless hours spent studying for exams, completing homework, researching lab projects, and participating in extracurricular enrichment that have led them to this point. Such efforts have been well worth it, as these impressive young graduates move confidently in the future, equipped with the knowledge and skillsets—as well as degrees from top international universities—to make a positive impact wherever they go.
Spring 2022 graduate spotlights: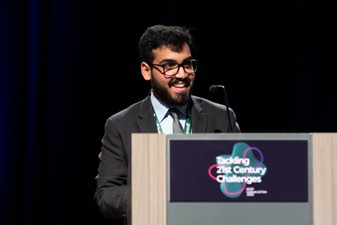 Ali Almuhanna graduates from the University of California, Berkeley, with a bachelor's degree in Chemical Engineering. Ali started his KGSP journey as a Foundation Year student at the University of Pennsylvania, where his commitment to excellence was clear from the start.
A dedicated student and learner, Ali pursued various enrichment opportunities to enhance his educational and professional prospects. In his freshman year, Ali participated in the UC-Berkeley BASE Summer Program, a six-week summer course in which students learn the fundamentals of business management and principles, especially targeted for those pursuing careers in arts, science, or engineering. In addition, he served as a student consultant for FEED, UC-Berkeley's Food Consulting Group, where he supported and advised local businesses on techniques to reduce or reuse food waste for the betterment of the environment and community.
During a summer research internship at KAUST, Ali collaborated with Professor Jorge Gascon, where he worked on synthesizing and testing MOF-derived bimetallic photothermal catalysts to produce useful chemicals from carbon dioxide using solar energy. Speaking of his experience at KAUST, Ali stated, "Having access to world-class labs and a summer full of activities made my time there unforgettable."
"Throughout his five years with the KGSP, Ali has a shown a laser-like focus on academic, professional and personal development," says his KGSP Advisor, Casey Bulen. "He has always sought opportunities for feedback from professors, advisors and friends, and takes these to heart to get the most out of this experience. His enrichment history with the program is one example of this, but his academic development and willingness to take a leadership role among friends and fellow students are also a result of his eagerness to strengthen the skills that will help him contribute to the growth of any organization that he engages with."
As an exemplary KGSP student, Ali was selected to serve as the Student Welcome Speaker at the 2020 Convocation in San Diego. He will undoubtedly continue to excel in his studies as he embarks onto his graduate program in Chemical Engineering at KAUST and a career afterwards.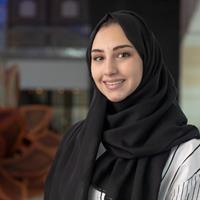 Lujain Khusheim completed her undergraduate education in Biomedical Engineering at Boston University (BU). With commitment and perseverance, Lujain took great advantage of the support and resources of both the KGSP and her undergraduate institution to gain unique insight and expertise in this critical field. During the summer of her freshman year, she secured a research opportunity with BU Professor Xue Han, where she conducted original research on the bioengineering of molecular sensors. Lujain had the opportunity to expand on her interest in biotechnology research interest as a Junior, when she interned with KAUST Professor Khaled Salama to develop biosensors able to detect the early onset of a heart attack. In this opportunity, she had hands-on experience designing and customizing her own biosensor.
Her favorite memory of the KGSP was when her name was called during the Senior Commencement ceremony as part of this year's Convocation event. "When they called my name, I felt very accomplished for graduating from my undergraduate studies and beginning my journey at KAUST."
"Lujain is a determined and self-resilient individual," her KGSP Advisor, Monica Matais, described. "Throughout the past four years she has tackled every obstacle with a positive outlook and a determination to reach her goals. Lujain is a role model not only for women in STEM but for all KGSP students. Her eagerness and kindhearted personality encourages individuals around her to reach for the stars."
Lujain will be studying Bioengineering at KAUST this Fall. "I aspire to complete my graduate studies at KAUST and pursue a career in academia and research. I hope to develop many helpful biotechnologies that will aid doctors and patients in the medical field."
Ali, Lujain, and the rest of this year's graduating class are well prepared to achieving their future academic and career goals. As the new generation of talented and highly skilled Saudi Arabian youth, the KGSP is eager to see their incredible contributions the future of KAUST and to the Kingdom.