On their home university campuses, KGSP students take advantage of many fun and educational activities to explore the intersection of their academic and personal interests. Engagement with activities outside the classroom is highly encouraged by the KGSP, as such opportunities allow students to expand their knowledge, broaden their social network, and develop their professional business acumen; qualities that will benefit and enrich their development both as students and as future leaders.
Student Spotlight: Siraj Khogeer
7/13/2022
Siraj Khogeer, a rising junior majoring in Electrical Engineering at the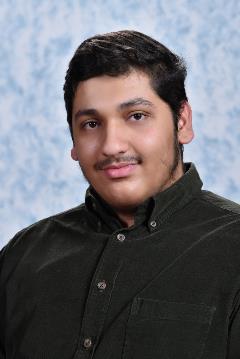 University of Illinois at Urbana- Champaign, is currently serving as a Product Engineer Intern for Texas Instruments (TI). Siraj is one of the many KGSP students who took the initiative to find and secure an internship for his summer enrichment opportunity.
Siraj is interested in electromagnetic induction and electronics and has been able to learn more about related topics in his classes. During his internship, Siraj will receive real-life experience working with tech professionals, making this internship a very advantageous opportunity.
"I look forward to connecting with other engineers at TI and other people in the Silicon Valley Area as well as applying my skills and knowledge in a way that benefits both me and the industry," said Siraj. In his role, he will be testing and troubleshooting issues, developing production and characterization test specifications, creating and managing product documentation, providing product development support, designing, debugging, and correlating test hardware and software, and designing interface and measurement circuits to make tester capabilities compatible with product definitions.
His KGSP Advisor, Garifallia Kasamias, praises his determination and ambition to succeed, stating, "Siraj is a very diligent student, who always calculates his next move. Whether in academics, KGSP enrichment, personal development, or plans and goals for the future, Siraj puts foresight into his actions". His care and attention to detail is something his advisor is sure will make him a valuable asset to TI during his time there.
By participating in professional learning opportunities, KGSP students like Siraj can show their expertise in their fields of study and confidently show their aptitude in their university classes. With notable internship experiences, they will impress their professors and become more competitive for future internship and research opportunities.