MiSK Fellowship Competition Highlight
2/24/2022
The KGSP congratulates several of its students for winning 2nd Place in the MiSk Fellowship Annual Gathering Competition! Reem Al Daalouj, a junior majoring in Chemical Engineering at the University of Minnesota, Twin Cities; Bandar Alshuryam, a sophomore at the University of California, Berkeley majoring in Electrical Engineering; Mohammed Suleiman, a sophomore at the University of Pennsylvania majoring in Chemical and Biomolecular Engineering; and KGSP Alumni, Fahad Alshaiban attended the Annual Fellowship Gathering event in Riyadh on December 21st. Their team, Foodergy, won for their approach to tackling the 7th United Nations Sustainable Development Goal (SDG): Affordable and Clean Energy. To help solve food wastage, the team surmised a resolution to transform food waste into biofuel by way of anaerobic digestion.
The Misk Fellowship is a 6-month program designed to develop and empower the future leaders of Saudi Arabia. Starting with a 10-day leadership bootcamp in June 2020, MiSK Fellows then participated in virtual mentorship, networking, and career coaching workshops and webinars throughout the remaining months, which also initiated the team building and brainstorming phase for the final competition. The Fellows were encouraged to select an SDG to investigate and provide a potential solution for it. The Annual Gathering and competition in Riyadh concluded the fellowship with the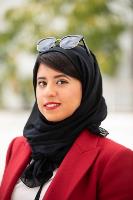 judging and closing ceremony for the teams.
Reem was eager to apply her knowledge and skills to the competition, saying "It was an opportunity to put my leadership into action in translating my chemical engineering knowledge into the market by presenting a project that serves the purpose of promoting Saudi Arabia's energy generation/consumption spectrum."
The KGSP students involved in the MiSk Fellowship demonstrated great insight, project and team management, and leadership capabilities that they successfully applied in the competition.
Mohammed directly applied the lessons that he learned about teamwork and time management from the Fellowship. "I learned a lot about teamwork and time management. Setting clear goals along with open communication when working in a team is essential to keep pushing forward," Mohammed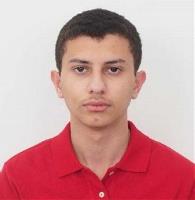 expressed. "We prepared by setting milestones and goals we wanted to achieve throughout to ensure continuous progress in our project."
Dani Walter, Mohammed's KGSP Advisor, expresses how great an opportunity this competition was for his educational growth, "Mohammed is a dedicated student who is always seeking out new ways to get involved in energy research. Participating in this fellowship and competition has awarded him great experiences working with a team and how ideas can lead to creating real-world sustainable products."
Their participation in the competition shows how interconnected the KGSP student community is. This competition team was comprised of students from several academic levels, demonstrating that no matter the student year, KGSP students support one another and put their minds together for positive and developmental gain.
KGSP students are making great progress in their academic and professional development and researching solutions to current issues. As they search and participate in enrichment opportunities during their undergraduate career, worthwhile opportunities, like the MiSk Fellowship, are chances for KGSP students to test their abilities and show their quality. The accomplishments that they are achieving as students in the United States are preparing them for dynamic careers and setting themselves up for future success.