KGSP Students at the 2023 Grace Hopper Celebration
10/19/2023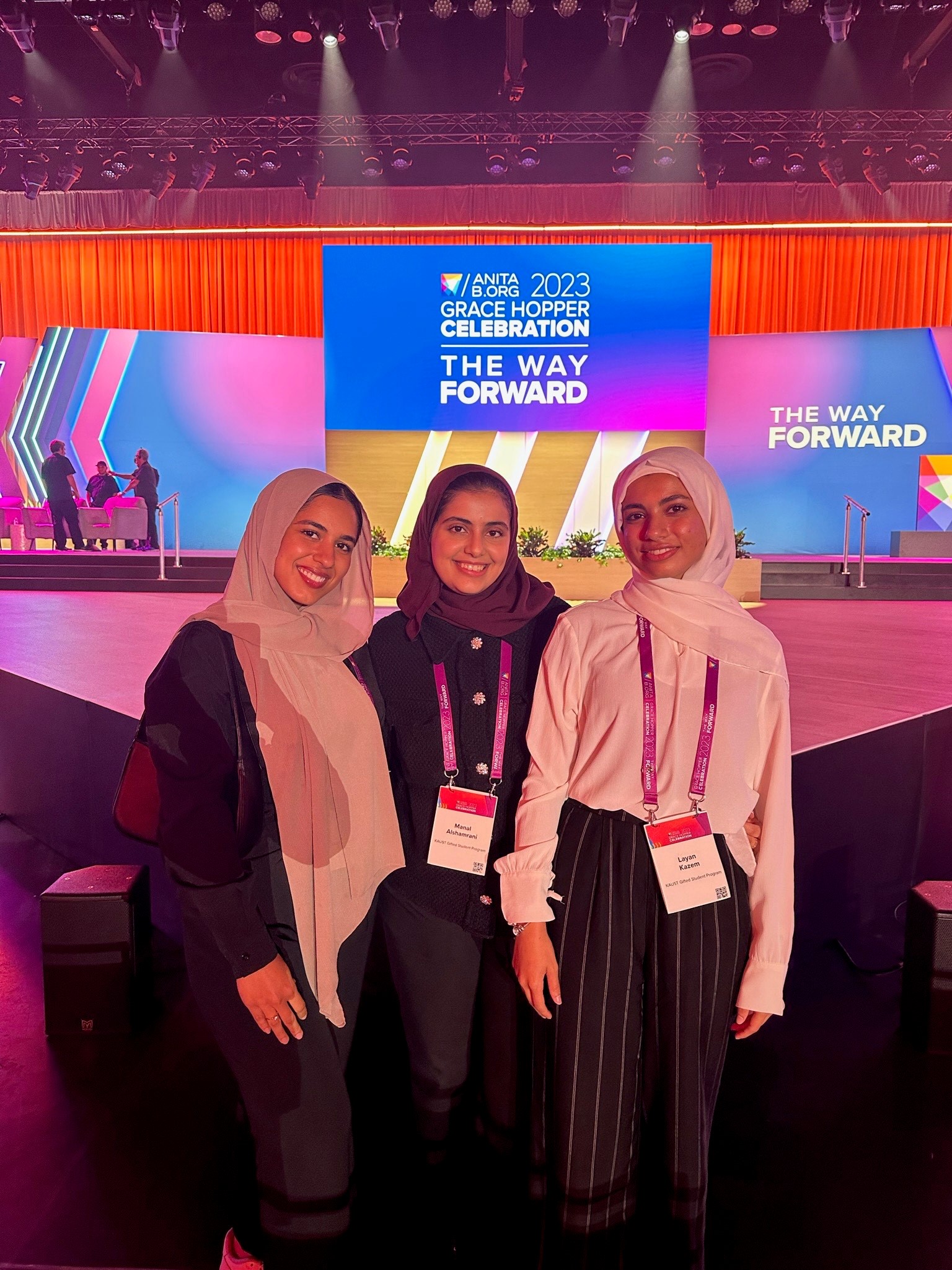 Image 1: From left to right, KGSP students Heba Alsadah, Manal Alshamrani, and Layan Kazem.
Four high performing students were sponsored by the KGSP to attend the 2023 Grace Hopper Celebration (GHC) held in Orlando, FL on September 26th to September 29th. This year's GHC theme, The Way Forward, was "a rallying cry for the tech industry to come together and create a more inclusive, equitable future." Founded in 1994, GHC is a flagship event of AnitaB.org that brings together women in technology each year to highlight their contributions to the industry. The Celebration was created to honor Admiral Grace Hopper's legacy, one of the first women to receive a doctorate degree in mathematics.
Attendees had the opportunity to hear from women in various factions of the tech industry, including Brenda Darden Wilkerson, President and CEO of AnitaB.org, Candid CEO Ann Mei Chang, A.I. expert Dr. Joy Buolamwini, and many others. Heba Alsadah, a senior at the University of Massachusetts, Amherst majoring in Mechanical Engineering highlighted Chelsea Wierbonski's talk at the event on the attrition rate of women in the tech industry. "Her advice on how women can work differently in tech, including speaking up and managing stress while maintaining well-being, left me feeling empowered," Heba said. "Chelsea's session reinforced the importance of driving positive changes for women in the tech world and left a lasting impact on my GHC experience."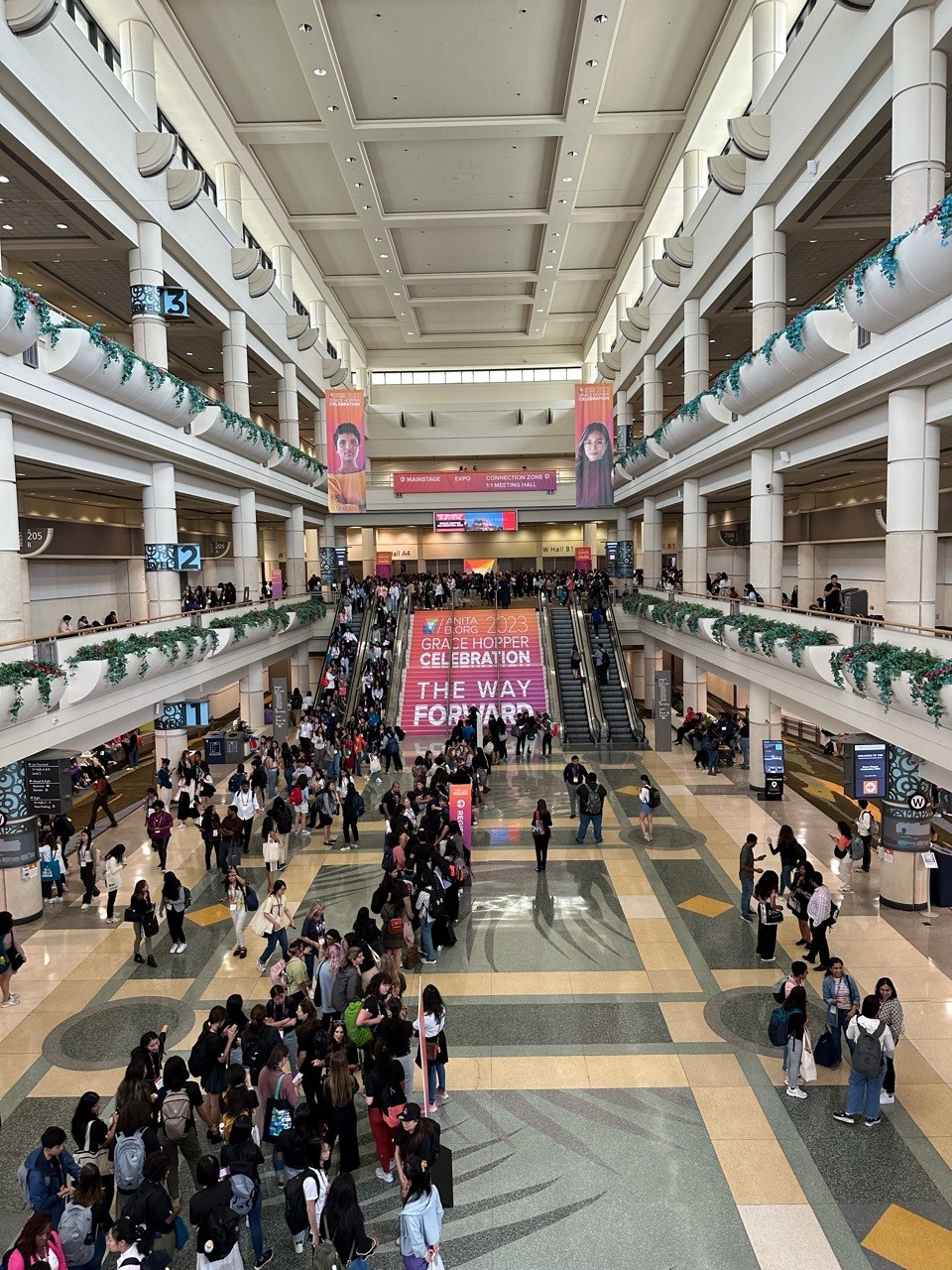 Image 2: 2023 Grace Hopper Celebration
For Manal Alshamrani, a senior at Boston University majoring in Biomedical Engineering, she honed in on the theme of women's underrepresentation in STEM addressed at the Celebration. She said hearing of the successes of keynote speakers and panelists served as an inspiration to her journey in biomedical engineering. Layan Kazem, a senior at Rensselaer Polytechnic Institute majoring in Biomedical Engineering was also inspired by the accomplishments of the women she heard from. "Following my experience in designing and testing biomechanical models through computer simulations and 3D printing during my summer research at KAUST, I gained an appreciation for the essential role of technology in the field of biomedical engineering," Layan said. She added that her experience at GHC empowered her to work towards her academic and career goals in the intersection of technology and healthcare.
Image 3: Career Fair at the GHC.
Each day of the conference, attendees also had the opportunity to participate in career fairs where they were able to learn about various companies in the industry and engaged in one-on-one meetings with program sponsors and employers from both startups and tech giants, and pursued internship opportunities as part of a summer enrichment activity to leverage their academic and professional goals.
Events like GHC foster communities catered to empowering students from all over the world. The KGSP supports its students as they engage with industry experts and professionals and are exposed to the opportunities that await them beyond the Program. The KGSP looks forward to the accomplishments of all its students, and anticipates their contributions to their respective industries, the advancement of Saudi Arabia, and of the world.