10/19/2023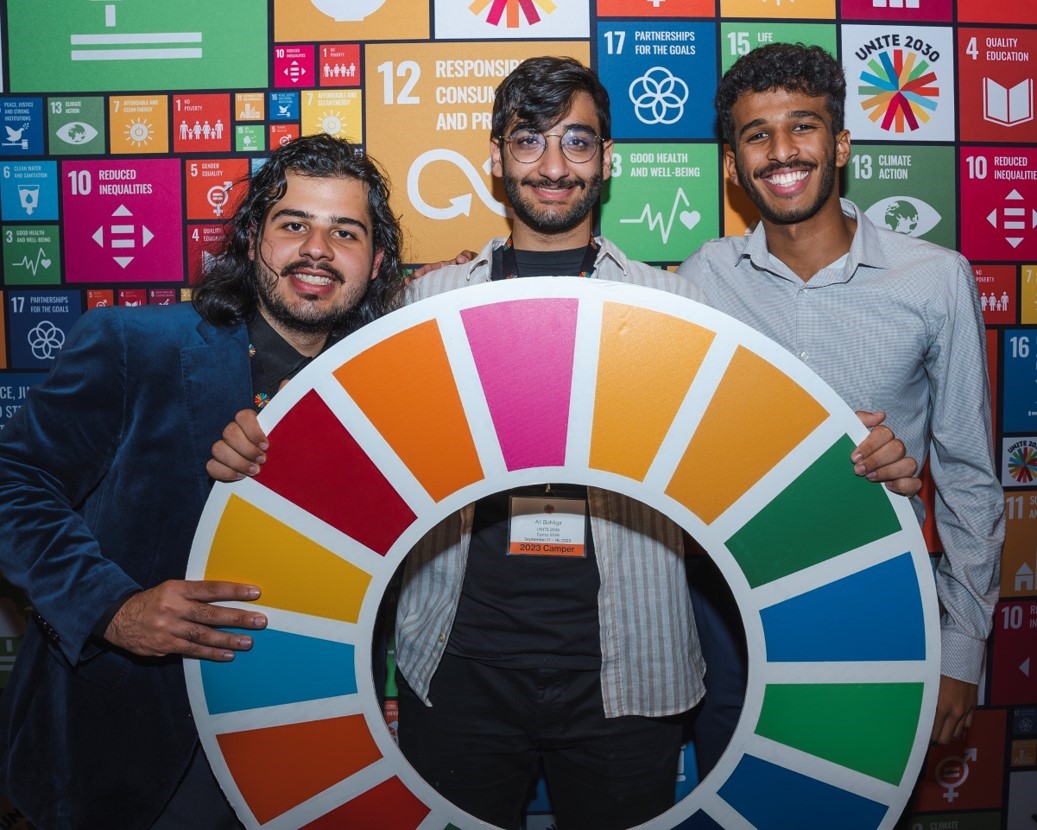 13 current KGSP students participated in Unite 2030's second annual Camp 2030 Summit held on the September 11th to September 16th. The Summit is Unite 2030's "global, in-person convening, bringing together top Youth Leaders from across the globe for 6 days of innovation and co-creation for the [United Nations'] Sustainable Development Goals (SDG)." Over a period of six days, Camp 2030 equips the next generation of changemakers with knowledge, confidence, and community to take on the world's biggest challenges, through collaborative innovation and community building activities. Three KGSP students received recognition for their teams' ideas and pitches towards Sustainable Development Goals.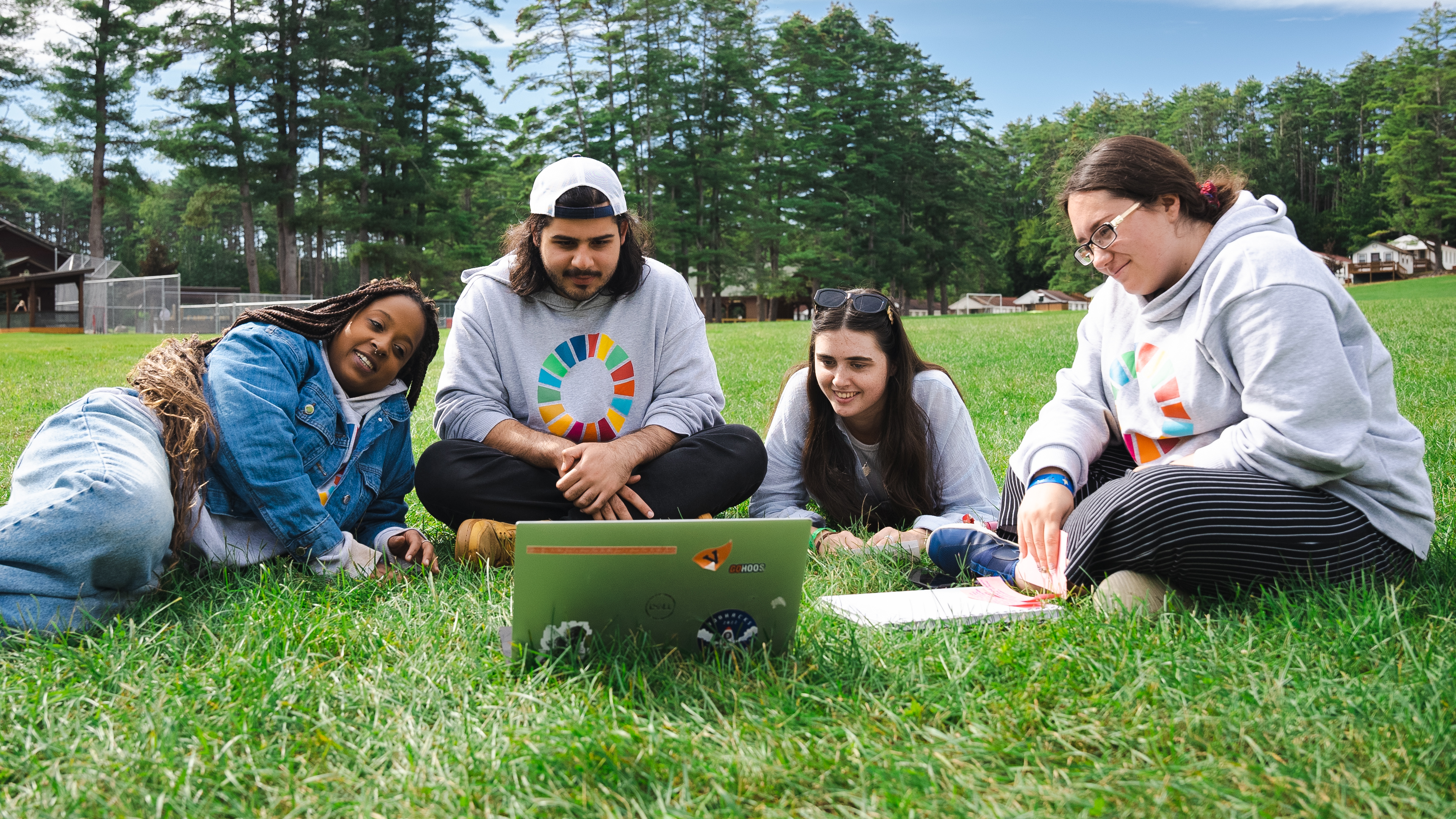 Changemakers travelled to Camp Echo Lake in Upstate New York where they spent the first few days immersed in the Unite 2030's Innovation Process designed to support participants and their ideas through human-centered design techniques, workshops, and activities. Campers networked with peers from across the globe, brainstormed ideas, and collaborated in teams to find solutions in their selected "Track" of global challenges. This year's Tracks, seven of the 17 SDGs prioritized by Unite 2030, included "Zero Hunger," "Good Health and Well-Being," "Quality Education," "Affordable and Clean Energy," "Reduced Inequalities," "Responsible Consumption and Production," and "Climate Action."
Abdullah Hejazi, a junior at the University of Virginia majoring in Computer Science, and Feras Habiballah, a junior at the University of California, Los Angeles majoring in Computer Science and Engineering both worked in the "Reduced Inequalities Track." Feras and his team of Campers tackled discrimination against women in seeking medical attention. "My team and I came up with MedEqual, a platform that connects women with nondiscriminatory gynecologists and other medical practitioners that specialize in female sexual and reproductive health," Feras said. "The platform also serves as a review mechanism to encourage quality and impartial treatment of female patients from physicians." In the same Track, Abdullah worked with his team on an app aimed at easing the transition for international students from their home countries to universities. "Each of us sharing our own difficulties and experiences related to this topic was the most amazing part." Abdullah added, "we tried to find a solution that could be applied to help others going through the same experience."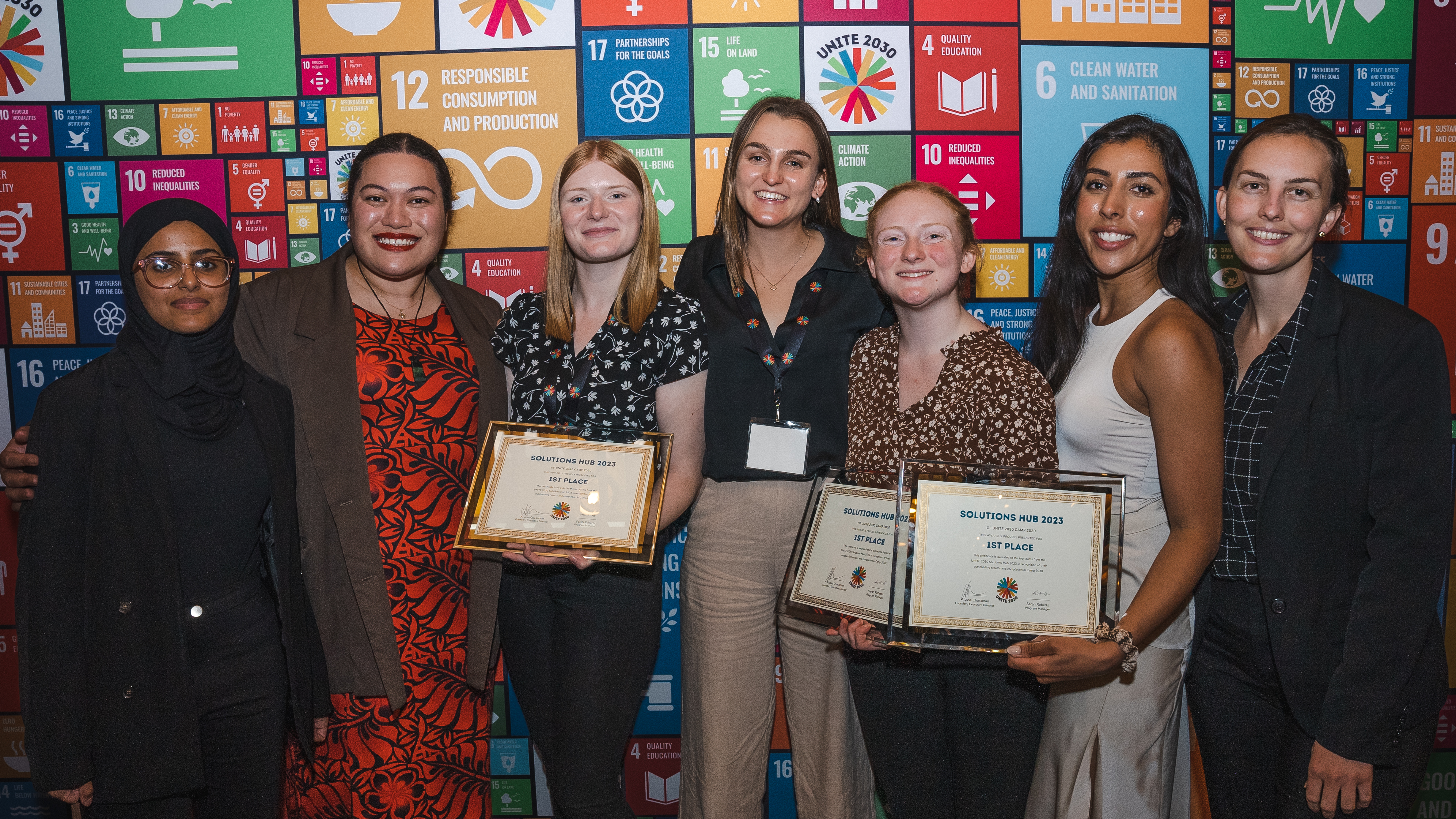 Image 3: On the far left, KGSP student Norah Alsharif. She and her teammates won first place at the SDG Solutions Hub.
Norah Alsharif, a Sophomore at the University of Wisconsin-Madison majoring in Mechanical Engineering, was in the "Quality Education" Track. Norah and her teammates focused on refugees in the Middle East and North Africa (MENA). They came up with RiseEd, a nonprofit organization dedicated to connecting refugee camps with businesses to provide tailored training for refugees. "Our approach incorporated a user-centric design methodology, equipping refugees with versatile skills applicable in their nearby communities," Norah said. "This initiative aimed to bridge the gap between education and employment opportunities while aligning with the SDGs."
Basil Habiballah, a sophomore at Emory University majoring in Biology addressed hunger in Haiti with teammates in the "Zero Hunger" Track. The group came up with the solution of using the byproducts of fish processing from 52,000 Haitian fishing families to create a bio stimulant product, an alternative to chemical fertilizer. The product would increase soil activity, resulting in better crop growth and better-quality crop yield.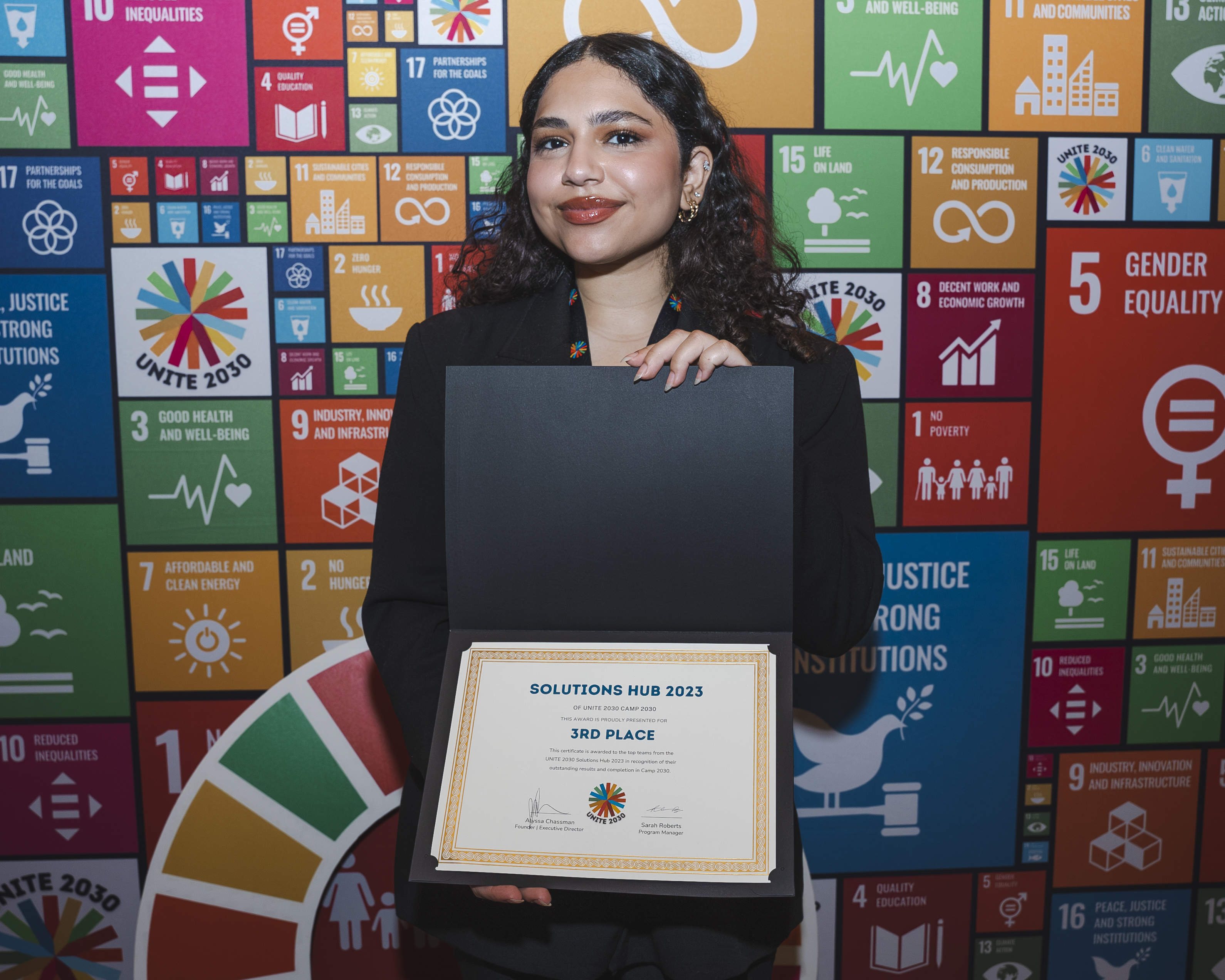 Image 4: KGSP student Zainab Alyosha, third place at the SDG Solutions Hub.
On the final day of Camp 2030, participants returned to New York City to pitch their solutions to a panel of judges at the SDG Solutions Hub, consisting of Unite 2030 partners and professionals from across the globe. Norah and her group in the "Quality Education" Track won first place at the SDG Solutions Hub, Basil and his team won second, and Zainab Alyosha, a sophomore at the University of California, Berkeley majoring in Energy Engineering won third place with her teammates in the "Affordable and Clean Energy" Track
All Camp 2030 participants return to their respective communities with new knowledge, skills, and resources to mobilize positive global impact. For KGSP students, this opportunity provides exemplary additions to their profiles and resumes, displays their passion for critical world issues, and adds to the foundation of their efforts in developing into exemplary leaders and changemakers in the world.