2023 KAUST Summer Internship Program
08/28/2023
This summer, 34 KGSP students participated in the KAUST Summer Internship Program (KSIP) where they worked with over a dozen KAUST faculty members on research projects across various academic divisions. This annual undergraduate experience offers students the opportunity to work directly under world-renowned researchers and experts in leading facilities in the Biological and Environmental Science and Engineering (BESE), Computer, Electrical, and Mathematical Science and Engineering (CEMSE), and Physical Science and Engineering (PSE) divisions at KAUST.
Over the course of the program, students engaged in research projects under the supervision and mentorship of KAUST faculty. Students also participated in activities that included lab visits, career development workshops, and community building with KGSP members and alumni. The program culminated with a poster session where KSIP students presented their research posters during a Pre-Departure Orientation for the KGSP's newly admitted students.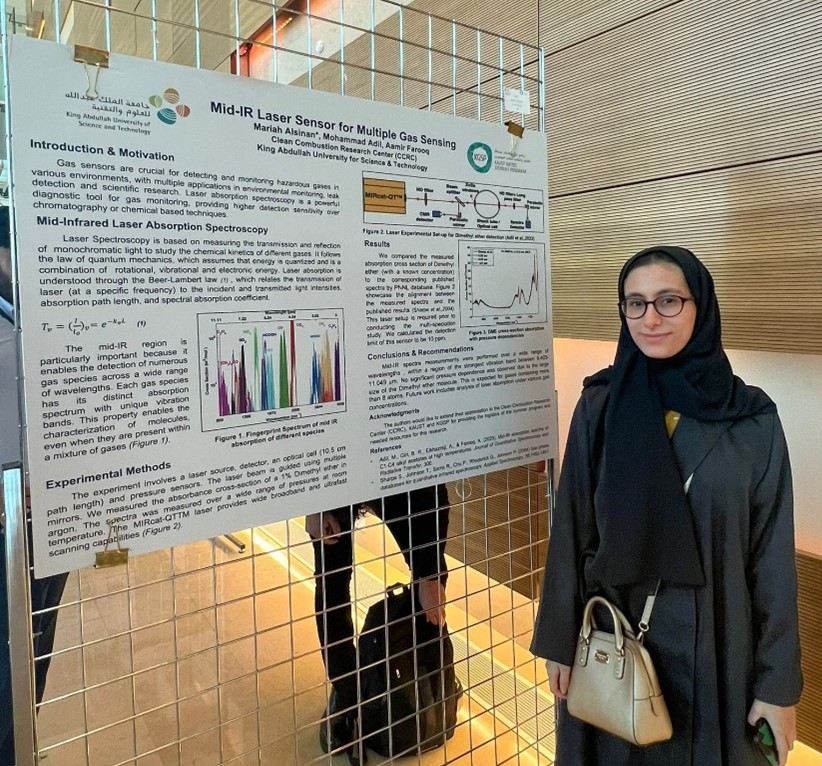 Image 1: Mariah Alsinan (rising Senior at Purdue University majoring in Mechanical Engineering) at the KSIP poster session.
"Working on the KAUST campus has been a unique experience, as the community fosters knowledge development and problem-solving skills. I received valuable support from my mentor, who provided constructive feedback on my performance." Mariah Alsinan is a Mechanical Engineering major at Purdue University and will be a senior this fall. She worked with professor Aamir Farooq and his research team on researching laser spectroscopy for environmental monitoring. "I applied to the program because I strongly believe in KAUST's vision to be a leading research institution and the ample support it offers to its students in terms of resources and opportunities," Mariah said. She also praised the support she received from program mentors which fostered an environment for learning and engagement that accelerated her understanding of the research topic.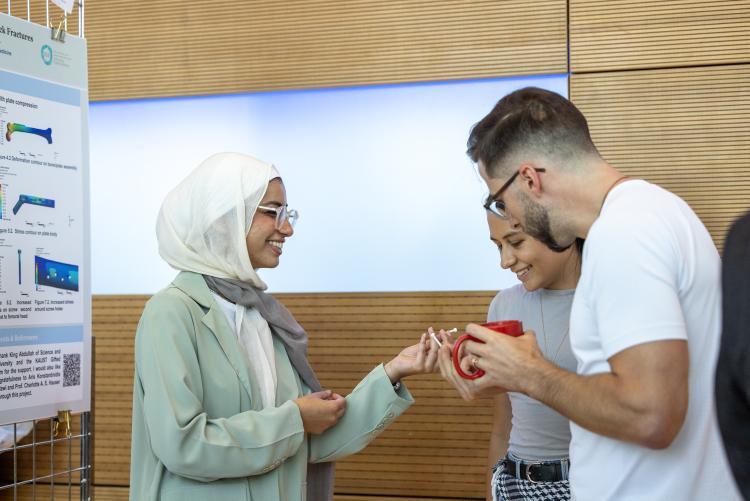 Image 2: Layan Kazem (rising Senior at Rensselaer Polytechnic Institute majoring in Biomedical Engineering) presenting at the KSIP poster session.
Layan Kazem, a rising senior majoring in Biomedical Engineering at Rensselaer Polytechnic Institute, conducted research under professor Charlotte Hauser and her team, where she engaged in research that revolved around enhancing the design of an implant for femoral neck fractures. "Beyond the academic insights gained, the daily immersion in the laboratory environment and interactions with fellow researchers have been truly enriching," Layan said. "This experience has not only expanded my understanding but has also opened doors for potential future academic pursuits at KAUST."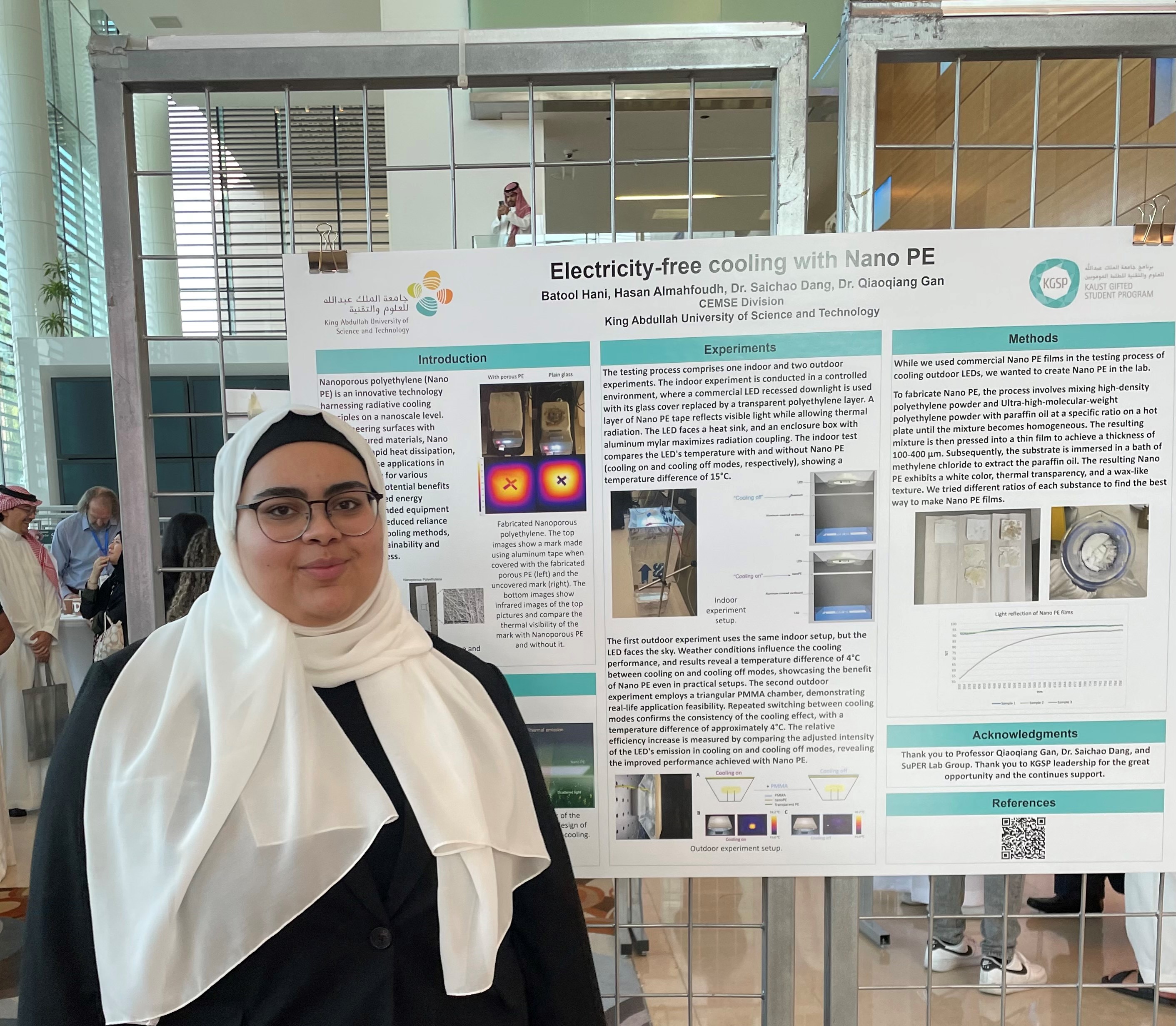 Image 3: Batool Hani (rising Senior at the University of Colorado, Boulder majoring in Computer Science) at the KSIP poster session.
Batool Hani, a rising senior majoring in Computer Science at the University of Colorado, Boulder, worked on the "Electricity-free Cooling in Tropic Areas" project with Dr. Qiaoqiang Gan of KAUST's CEMSE division, where research involved using nano PE technology for electricity-free cooling with a focus on cooling outdoor LEDs. Her research demonstrated potential benefits for sustainable urban design that could help keep cities cooler as global temperatures increase. Other projects that students participated in this summer included, Abdullah Raafat, a rising senior majoring in Electrical Engineering at the University of Illinois at Urbana-Champaign, with assistant professor Charalambos Konstantinou working on the "Solid State Batteries for Authentication" project and Yousef Rajeh, a rising senor at Emory University majoring in Computer Science, with professor Ivan Viola working on "RTX Rendering Using WebGPU."
The summer research internships at KAUST provide students with first-hand experience in graduate-level research and foster academic and career networking opportunities as they work under the direct supervision of some of the world's leading researchers. The KGSP looks forward to future achievements of all KSIP students as they apply lessons from the program to their own respective goals.