2022 Pre-Freshman Programs
9/09/2022


The KGSP's Foundation Year students of Cohort 13 completed their first academic year in the United States! Working diligently at their respective FY institutions, they have successfully navigated the college application process, received their acceptance letters, and started their first year as Freshmen in the Fall. In addition, the KGSP facilitated unique Pre-Freshman Programs (PFP) during the summer months so that they would start the Fall semester with the skills to pursue rewarding collegiate experiences at their undergraduate institutions.
The KGSP and its strategic partner institutions organized two new programs this year. This summer, a select group of students participated in a 5-week Entrepreneurship and Leadership customized program hosted by Arizona State University. The KGSP PFP is geared towards Business for the first time. Students were introduced to principles of entrepreneurship in public and private sectors, and taught how to successfully pitch a business, conduct market research, develop compelling presentations, and enhance leadership skills like teamwork and persuasive speaking
Another group of students participated in a 3-week program at the University of Pennsylvania. It focused on successfully transitioning to their undergraduate school by focusing on how to maintain one's health and wellness and introduced them to resources to be successful as undergraduate students. Students attending an undergraduate school that offers an in-person pre-freshman program participated at their host university. Among the few universities that are hosting matriculating pre-freshman programs are Boston University, Massachusetts Institute of Technology, University of California, Davis, University of California, Los Angeles, and Virginia Tech.
Madhawi Alharbi, a FY student at Pennsylvania State University, will attend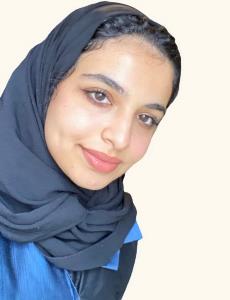 Georgia Institute of Technology majoring in Biomedical Engineering. She attended the matriculating PFP, IGNITE, at Georgia Tech, where she could get an early start on her classes, adapt to the campus, and make friends with her new student community. "I am mostly excited to finally start working towards the field I am passionate about," Madhawi expressed. "Up to this moment, all I have done were preparatory steps needed to pursue my degree in Biomedical Engineering. So, I am excited to take all that I have learned so far and apply it to accomplishing my degree and goals!"
Nick Willon, her FY Advisor, believes that she will flourish at her undergraduate institution just as well as she did at Penn State, saying, "Madhawi was an excellent student throughout her Foundation Year at Penn State University this past year. I have great respect for her motivation, persistence, and creativity that she consistently brought to her work, not to mention her impressive collection of artwork. I have no doubt that she will be a positive influence on campus at Georgia Tech this summer and throughout her undergraduate career there. Congratulations, Madhawi!"
Sultan Aldawodi, a FY student at the University of San Diego, will attend Pomona College majoring in Computer Science. He completed the Arizona State University Entrepreneurship and Leadership Program. "I hope to gain valuable mentorship from the excellent instructors here at ASU," said Sultan.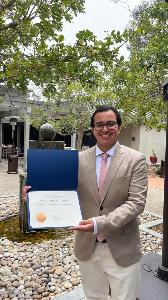 He continued to say, "I signed up for this program to challenge myself and learn concepts outside of STEM. I have always been interested in humanities and leadership because I often learn many aspects that I can apply to my personal and academic life".
As Sultan progresses in his KGSP journey, his FY Advisor, Lauren Lewis, speaks nothing but praise for his accomplishments. "Sultan is a student who worked hard during his Foundation Year. He was dedicated to his studies, always sought additional support if available, and emerged as a spokesperson for the group. Sultan was so excited to get into his dream school at Pomona College. If he puts in the same effort he exhibited at his UCSD FY, he will thrive there. Congratulations to Pomona; they are lucky to have you as a student!"
The PFPs continue the KGSP's support of the FY students to help them adapt to a new learning environment in a new country. Cohort 13 students arrived at their FY institutions after two years of remote learning in high school. Given their lack of in-person engagement coming into their FY, students eagerly embraced the opportunity for in-person instruction and learning. The KGSP organized extensive and holistic preparatory coursework, which included essay writing coaching, tutoring for standardized test taking, and STEM-focused coursework. The writing boot camp was introduced to them before the start of the academic year, and as a result, each of them had vital essay concepts and ideas before they even arrived at their FY programs.