Cohort 13 FY University Acceptances
7/22/2022


The KGSP's 64 Foundation Year (FY) students of Cohort 13 have been working hard for the past several months to create impressive university applications that reflect their numerous accomplishments. After spending time preparing for standardized tests, writing and re-writing admission essays, crafting their resumes, and excelling in their college-preparatory STEM courses at their FY institutions, the students have received their admission decisions, and will soon begin their first semester as undergraduate freshmen! This year, students' profiles made them competitive for the most elite universities in the country, with over 1/3 of applications being submitted to a top-10 university in the given field.
Cohort 13 has received impressive admission decisions this year, being accepted into Columbia University, Cornell University, Emory University, Georgia Institute of Technology, University of California-Berkeley, University of California-Los Angeles, University of Illinois, Urbana-Champaign, and University of Michigan Ann-Arbor. New students will be joining KGSP students of earlier cohorts, to continue a trend of the KGSP's talented students being admitted to highly selective institutions of higher learning in the US. Every year, KGSP students are getting admitted to more highly selective universities than before.
"I'm looking forward to settling at my future university and spending the next four years there. I'm excited to meet new people from all walks of life and adjust to an entirely new culture, where I'll figure out my academic and personal objectives," said Fatimah Almuallim, a FY student at the University of Pennsylvania majoring in Electrical and Computer Engineering. She credits her support from the KGSP that led to her confidently applying to several universities. "Weekly meetings, essay coaches, writing circles, academic writing classes, and my advisor's support have all been beneficial to me and kept me on track with my work," she admitted. Next year, Fatimah will be attending the University of Rochester.
Abdullah Alshangiti is also a FY student. He is studying at North Carolina State University. His favorite KGSP moment is receiving his first college acceptance letter. When Abdullah starts his undergraduate education at Columbia University, he hopes to participate in research on sustainable energy – a field of study that he believes is important to KAUST and Saudi Arabia.
Huzaifa Potia, Abdullah's KGSP Advisor, stated, "Abdullah stood as an all-round leader and motivator amongst the group. Not only did he raise the level of the Foundation Year class at NC State, but he also continued to work with great dedication and was open to addressing areas for improvement. He turned in profound essays and impressively managed his time throughout the year."
The KGSP congratulates the FY students for successfully completing their FY studies and embarking on their next step as Freshmen at top-tier US academic institutions!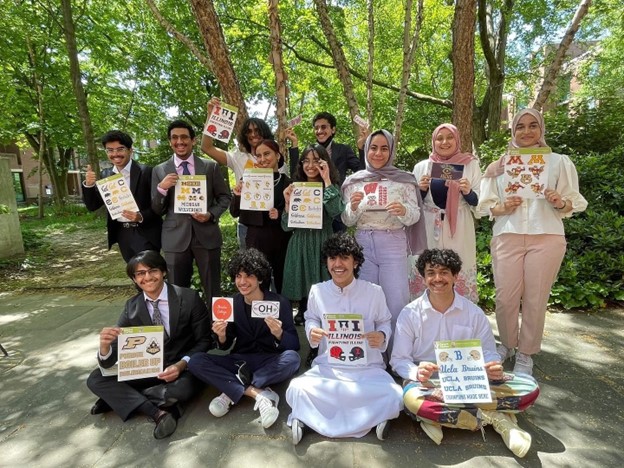 UPenn FY students