KGSP Students at the IPTC Education Week
7/8/2022

Three KGSP students had the exciting opportunity to attend the International Petroleum Technology Conference (IPTC) Education Week Programme held on 19–23 February 2022 in Riyadh. The Education Week was part of the IPTC's Young Member Activities (YMA), where current students and young professionals interested in the energy sector could participate in educational presentations, networking sessions, field trips, and juried competitions. In addition, participants received delegate access to the IPTC's exhibition floor and technical and panel sessions.
KAUST's Associate Professor and Chair of the Energy Resources and Petroleum Engineering Program, Hussein Hoteit, enabled this experience. He identified this opportunity and nominated high-performing KGSP students with demonstrated high leadership potential who are majoring in the energy fields. The IPTC Education Week Committee received the largest number of applications ever for this year's event. Three KGSP students were ultimately selected to attend among 100 recipients from all over the globe. The KGSP students are:
Hashim Alshihari, a junior at the University of Southern California majoring in Chemical Engineering

Zainab Albayat, a senior majoring in Geosciences at the University of Arizona

Aljazzy Alahamdi, a junior majoring in Mechanical Engineering at the Massachusetts Institute of Technology,
Hashim said, "The thing I enjoyed the most was the education week events, where I met passionate students from across the world who are all visiting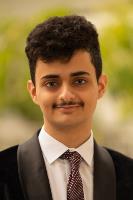 Saudi Arabia to attend the conference. It was a great way to network and learn about different cultures and pass on my knowledge of Saudi culture." The student attendees also collaborated in the juried competition. Students worked in groups on their assigned projects. The top three teams were awarded and recognized on the final day of the conference.
"Hashim has always been eager to expand his horizons through research and networking opportunities, and this opportunity was something that he couldn't pass up. Hashim's experience in networking in the Education Week Programme is similar to that of students attending conferences each year," says his KGSP Advisor Casey Bulen. "These opportunities allow him and others to connect with passionate students around the world, while also meeting researchers and industry professionals that can help expose them to innovation ongoing in their fields. This helps shape their futures and drive them to contribute to this progress throughout their academic and professional careers."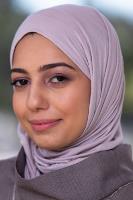 Zainab Albayat took great advantage of attending IPTC. "I spent time in the exhibition booth in awe, as this was the biggest and exhibition I have ever witnessed in my life. I was exposed to the latest technology available in the oil and gas industry." In addition, she frequently engaged in discussions with many of the professionals and students in the energy sector that were in attendance. She also had the opportunity to work alongside them as she participated in the Geo Steering Challenge by ROGII and a Field Development Challenge sponsored by Schlumberger.
This worthwhile conference opportunity would not have been possible without Professor Hoteit's consideration of KGSP students, and it provided them a chance to attend IPTC. The KGSP, KAUST, and its world-class professors collaborate in preparing and nurturing the future leaders of Saudi Arabia by providing various learning experiences for KGSP students to pursue and benefit from.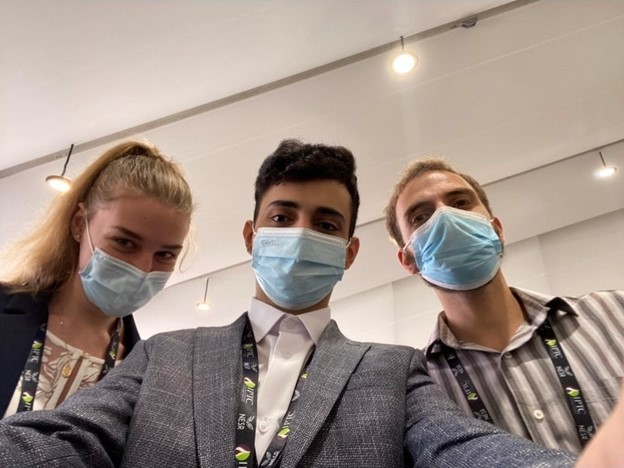 Hashim and IPTC Teammates