Over the weekend of February 27th - March 1st, the KAUST Gifted Student Program held its annual Convocation event, bringing together over 500 attendees, including KGSP students, KAUST leadership and faculty, and external speakers. Hosted virtually for the first time ever, this year's Convocation nevertheless contained the same high-level of impactful programming to promote academic excellence, pre-professional development, and the ongoing collaboration among the student body, with the KGSP, and with KAUST.
With the theme KAUST Impact: Fueling the Future of Research and Innovation, the 2021 Convocation agenda highlighted the prominent position that KAUST holds in driving innovation and technological advancements for Saudi Arabia and the world. This included multiple sessions discussing the KAUST initiatives launched in response to the COVID-19 pandemic, achieved while still maintaining a rigorous academic and research environment on campus. Throughout the Event's three days, students saw how—despite currently studying at other institutions—they remain integral to the University's larger mission as they realize their own potential in contributing to these endeavors. In his welcome address, KAUST President Tony Chan encouraged KGSP students to, "Maximize the opportunities before you while also finding new ones. Challenge yourself while remembering the community of people rooting for you and eagerly awaiting the impact you will make now and in the future." Dr. Najah Ashry, Senior Associate to the President and Vice President of Strategic National Advancement, prompted KGSP students to be proud of their position in KAUST's mission, imploring them to "recognize and use this pride, enthusiasm, hope, and drive to fuel your future and that of your nation, both as individuals and as members of this incredible KAUST community."
KAUST professors gave degree program presentations from each of KAUST's three academic divisions (Biological and Environmental Science and Engineering; Computer, Electrical and Mathematical Science and Engineering; and Physical Science and Engineering). Each presentation gave extensive time to interactive Q&A, providing tailored suggestions to individual student academic and research interests: This student and faculty engagement is a major hallmark of the KGSP. In fact, the 2021 Convocation event had the largest number of faculty participants ever at a KGSP event, and also included a KGSP Town Hall at which all active students were invited to ask questions and engage with KGSP Leadership members Dr. Ashry and Saham Al-Hussieni, Director of Young Talent Development at KAUST.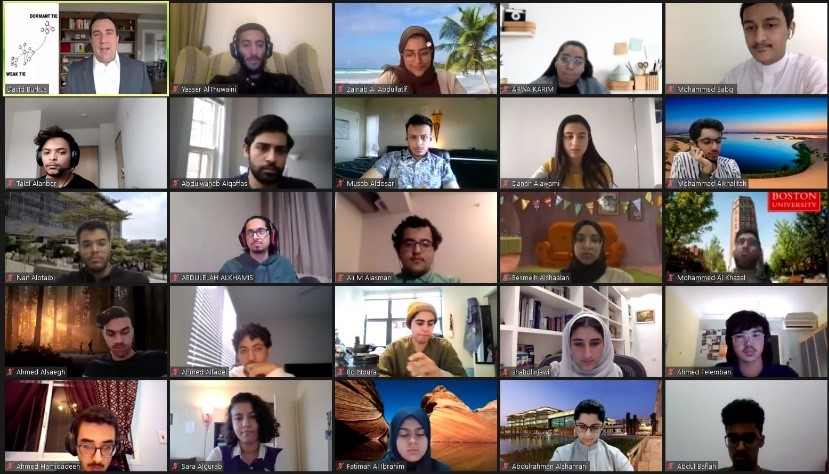 Students saw in-depth research spotlights highlighting KAUST's role as a leader in innovation in Saudi Arabia. Dr. Carlos Duarte, Professor of Marine Science, presented his research on KAUST's Coral Reef Initiative and the efforts taken to conserve and restore its biodiversity. Dr. Di Wang, Dr. Xiangliang Zhang, Dr. Paulo Esteves-Veríssimo, Dr. Peter Wonka of the CEMSE division discussed the AI/Cybersecurity initiatives they are currently conducting which exponentially expand our understanding of complex trends in machine learning. Dr. Jorge Gascon, Professor of Chemical Engineering and Director of the KAUST Catalysis Center, spoke about the KAUST Circular Carbon Initiative's potential to transform the world's energy future and reduce impacts of climate change.
The Convocation is also an opportunity for students to learn about fields of study they may have not previously considered, and how such topics can be integrated through the model of interdisciplinary research at KAUST. Dr. Rod King, Professor of Plant Science and Director of the Center for Desert Agriculture, presented "Looking to the Future: Opportunities in Marine, Plant, and Environmental Sciences," to bring awareness of his center's work to solve one of the world's greatest challenges: How to feed a growing population even as conditions strain agricultural yields. This session also included KAUST and KGSP alumna (from Cohort 1!) Nada Aljassim and KAUST Alumnus Bruno Aragon Solorio, who shared their experiences as Environmental Engineering graduate students at KAUST, and how it led them to their exciting new careers. Throughout the event, KGSP upperclassmen also attended individual faculty mentoring sessions, where they had the opportunity to receive direct mentorship from a member of KAUST's world-renowned faculty in their major field.
On the final day of the event, Dr. Yves Gnanou, Special Advisor to the President for Teaching and Learning, and Dr. Kevin Cullen, Vice President of Innovation and Economic Development, shared details of KAUST's response to the COVID-19 Pandemic from both an academic and economic standpoint. There was much excitement from KGSP students in learning of KAUST's partnership with impressive companies like McLaren, and great interest in possible entrepreneurial skills-building opportunities that they could join.
In order to best prepare students to engage with the types of incredible research and innovation presented at the Convocation, a key component of the KGSP journey is enrichment. The Enrichment Fair at Convocation included virtual booths where students presented their past enrichment experiences to guide other students on how to participate in such activities in the future. These sessions were augmented by inspirational guest speakers, who invited students to consider how to grow their individual brand through other activities outside of the classroom or lab, including networking, well-being strategies, and personal development through resiliency and integrity.
One of the most exciting and anticipated sessions of the annual Convocation event is always the Senior Commencement Ceremony; and despite being unable to gather physically, the KGSP was committed to celebrating the soon-to-be alumni on this momentous occasion. In advance of the event, all graduating seniors were sent Program certificates, custom graduation caps, and KGSP pennants to showcase during the ceremony, during which each name and profile were highlighted. The ceremony also included a tribute video of seniors sharing their favorite memories of their time in the Program, and the meaningful impact it has had in their lives. The ceremony was live-streamed on KAUST's official Facebook page for family and friends to see and celebrate the achievement of the graduating class of 2021, with many family members and friends leaving congratulatory comments for their graduates!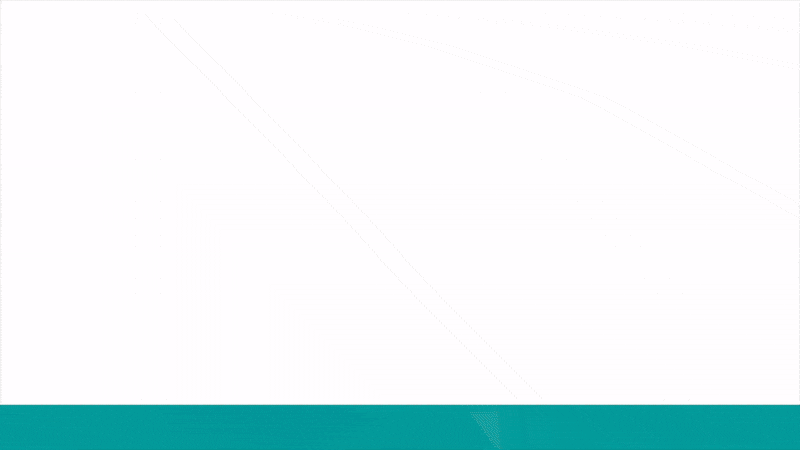 The 2021 Convocation event exemplified the perseverance and dedication of the KGSP community to excel and succeed no matter the circumstances and obstacles that may arise during their academic or professional pursuits. Even during a global pandemic, KGSP students are finding ways to pursue their interests, academic goals, and career aspirations. The KGSP's support and extensive developmental opportunities are instrumental for KGSP students to obtain the skills and training to be active contributors and future leaders not only at KAUST, but for Saudi Arabia.

Student Reflection: Wajd Alaidrous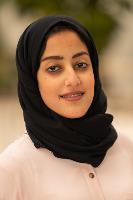 As a graduating senior, Wajd Alaidrous, a KGSP student majoring in Biology at Emory University, participated in many meaningful experiences including attending KGSP Convocation events held in Atlanta, Phoenix, Orlando, and San Diego during her time in the Program. Wajd experienced her last Convocation event virtually and admits that she was still able to learn about the many new research developments at KAUST from the various professors that attended the event and showcased their projects to the KGSP community. She surmised that this year's Convocation event helped her realize how challenges drive inspiration and creativity.
She was keenly interested in participating in KAUST's Smart Health Initiative, stating that it has the potential to make a major impact in the medical field and on human health. With her interests in Cellular and Molecular Biology, she believes participating with this Initiative could help her achieve her goal of becoming a scientific researcher.
Wajd also presented during the Convocation Enrichment Fair about the importance of conferences, providing her personal experiences of attending conferences, while encouraging her peers to "always ask questions and build connections."