KGSP Foundation Year Progress
One of the distinctive features of the KGSP Foundation Year (FY) is the specialized assistance each student receives in the competitive college admissions process, supported by the decades of experience within the Program's Advising teams. This includes standardized test preparation, university selection guidance, and application support. All KGSP students also receive individualized tutoring, which helps to strengthen subject comprehension, boost confidence, and build important study skills. In addition to academic coursework, "the KGSP provided me with advanced SAT and TOEFL classes, which were helpful to understanding the types of questions asked, as well as to gaining the skills to answer them quickly and correctly" stated Musaad Alarifi of the University of Illinois, Urbana-Champaign (UIUC) FY program. In fact, Musaad's TOEFL score improved by 17 points in just a few short weeks! He plans to major in Mechanical Engineering and is looking forward to studying Renewable Energy and Mechatronics next year.
This year, the KGSP is emphasizing the importance of creating impactful, well-written college application essays: While quality writing is always required at the high-caliber universities to which KGSP students apply, it has taken on an additional importance this year, as many institutions are not accepting SAT scores due to implications of the pandemic. KGSP supports students in how to most effectively highlight how COVID-19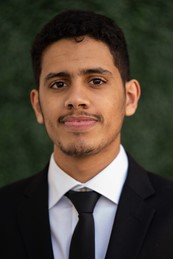 has impacted their lives, and how they are positively responding to those challenges. As the FY students are currently studying virtually in Saudi Arabia, Yosef Alqahtani, another FY student from UIUC expressed, "I believe virtual learning helped me in being more flexible. Realizing that virtual learning is an experience that most of us have never experienced before illustrates how I am learning to adapt." The FY students' continued academic growth and skill-building despite atypical conditions showcases their drive and commitment to excellence, attributes that help them to stand out to college admissions officers.
As the semester continues, the KGSP is confident that the hard-work and diligence of the FY students will result in a multitude of impressive university admittances!