NC State Global Leadership Program
14 KGSP students participated in the Advanced Certificate in Global Leadership program at North Carolina State University (NC State) this summer. NC State, an institution that partners with the KGSP to facilitate custom programs for KGSP students, adapted its programming to the virtual environment for summer 2020, allowing participants to participate remotely. The Certificate program was comprised of three courses: Developing Cultural Competence, Applied Technical and Professional Communication, and the Applied Project in Global Leadership. These courses provided students with the tools to identify and implement strategies for working effectively across cultural differences in professional environments. This distinctive certificate program is offered by the NC State Global Training Initiative, which has prepared programs for government and corporate clients around the world, such as the U.S State Department and the World Health Organization.
As part of the program, students met with guest speakers committed to the practices of global leadership, and who understand the critical role that diversity plays in achieving a company's goals: This included a manager from Exxon Mobile, an engineer from Gannett Fleming (a national civil engineering firm) and a graphic designer from MakerSpace. Using the United Nations' Sustainable Development Goals as a blueprint, students worked in teams with NC State students of various cultural backgrounds to develop final presentations related to an issue of global relevance, and actionable within the student's own community or campus. These capstone projects culminated in a final e-poster video presentation that showcased the skills and vision gained by participants in earning the Advanced Certificate in Global Leadership.
Ahmed Alkhiary, a junior at Pennsylvania State University majoring in Mechanical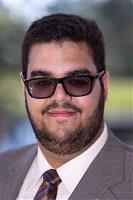 Engineering, believes that taking this course fit well with his major and academic interests. "As an engineering major I am expected to work on projects with all kinds of people and backgrounds," said Ahmed. "Not only has this helped me better understand how to reach my teammates, but also how to be respectful to them and value their opinions."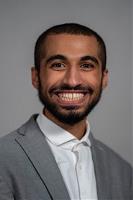 Khalid Shallhoub, a sophomore majoring in Computer Science at the University of Wisconsin-Madison, left the program confident in "how to communicate with team members more effectively through group-oriented projects, how to better work and collaborate with international peers, how to effectively interact through precise and concise communication, and how to hold a leadership role."
Although summer 2020 programming was atypical as it was adapted to the virtual environment, KGSP students continued to hone their skills, learn new subjects, and pursue engaging enrichment activities in meaningful ways. In this way, the NC State Global Leadership Program was a practical step in preparing students to not only succeed in their academics, but also advance their development as capable and highly-skilled leaders.