A highlight of this year's KGSP Virtual Program Orientation (VPO) was the participation of Peer Student Guides (PSGs)—experienced KGSP students joining the event to serve as additional touchpoints and support stewards for the newest members of the Program's community.
The PSG program was initially created as a one-time activity at the 2019 pre-departure orientation, as was highly successful: Not only did PSGs bring valuable insight when sharing their experiences of KGSP programs, enrichment, and academic success, but they also created a welcoming and positive environment by engaging new students on a personal level in event activities and discussions. Positive feedback from both new students and program leadership clearly demonstrated the need for the PSG program's continuation.
Due to the COVID-19 pandemic, the KGSP adapted the 2020 new student orientation to a virtual event and platform, the VPO. While successful, the format did not originally provide the same high level of informal communication and networking opportunities as would an in-person event—especially critical as most newly admitted students had never met one another or any returning members of the KGSP. Consequently, a primary role for this year's PSGs was to lead virtual community-building activities and discussions before, during, and after the VPO. Additionally, the number of PSGs expanded from four in 2019 to 16 students in 2020: Two from each of the previous year's Foundation Year programs, and four who entered the KGSP as undergraduate freshmen. With heightened responsibilities and challenges, this year's PSGs represented the leadership and ingenuity of KGSP students, and the supportive community that develops within it.
After the VPO, PSGs continued to join in various virtual sessions about life as a college student, led by KGSP staff, on such topics as budgeting, virtual learning, using a university's academic support offices, time management, US culture, roommate best practices, and connecting with their campus community. The most interactive post-VPO sessions, however, were the recurring PSG-hosted game nights, which provided new students with fun and informal activities to further develop relationships with their peers—and which many PSGs admitted were their favorite aspect of the role!
To support them in their role, the KGSP created a specialized PSG developmental course that included a communications certificate, strength-based development assessments, and a comprehensive training session with KGSP staff. This not only provided PSGs themselves with a valuable new leadership skillset, but ensured that they had the necessary tools to foster community and engagement with new students—who in turn saw a tangible example of how students can grow and develop through the KGSP's many enrichment opportunities.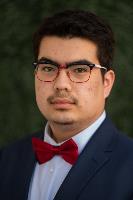 Asaad Mohammedsaleh, a freshman who plans to major in Computer Science at the Massachusetts Institute of Technology (MIT), joined the PSG program for "… an opportunity to try something new, while at the same time, develop my leadership and communication skills, give back to the KGSP community, and share my experience with Cohort 12."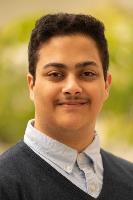 The PSGs know from experience how daunting it is to be starting the Program and their university studies while also adjusting to life in the United States or a virtual learning environment. Bakur Madini, now a sophomore majoring in Physics at the University of California-Los Angeles, wanted to advise the new students on how to have a smooth transition into the KGSP. Bakur felt that making sure the new students were well-informed of the many levels of support provided to them in the KGSP would help them effectively tackle any challenges that they may face throughout the program.