Congrats to KGSP Qimam Fellows of 2020
The KGSP would like to congratulate the following students on their impressive achievement of being selected for the Qimam Fellowship this summer.
Musab Aldosari, a junior majoring in Chemical Engineering at University of Rochester
Muhammad Alhadlaq, a sophomore majoring in Computer Science at University of Illinois, Urbana-Champaign
Ahmed Al Madam, a senior studying Computer Science at Northwestern University
Aljazzy Alahmadi, a sophomore studying Electrical Engineering at MIT
KGSP alum Ghanimah Abuhaimed, currently pursuing her Master's in Mechanical Engineering at KAUST
The Qimam Fellowship was founded by McKinsey & Company and Saudi Arabia's Dr. Annas Abedin, with the purpose of supporting "the most promising and distinguished university students in and from Saudi Arabia to achieve their full potential." KGSP students have been among the 50 Saudi youth selected every year since the fellowship's inception three years ago (see former 2018 and 2019 winners), based on a highly competitive review of their academic performance, ability to take initiative, and demonstrable commitment to social responsibility. As Fellows, recipients benefit from individual mentorship with senior leaders throughout the public and private sector leaders, leadership training, site visits to leading companies, as well as extensive networking and career support. This summer the program converted to online participation, but still provided its fellows the levels of engagement in a virtual format.
These five students exemplify the talent and promise of the KGSP community, and the rich promise of their contributions to Saudi Arabia's bright future.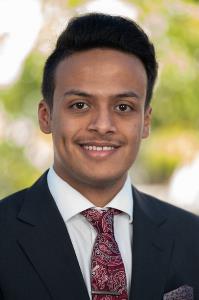 When Musab heard about the Qimam Fellowship from the KGSP Enrichment Team, he saw it as an opportunity in which he could strive to reach his full potential. After participating in the BASE Business Program at the University of California, Berkeley for his KGSP summer enrichment in 2019, Musab wanted to integrate business and entrepreneurship with his engineering; through this opportunity, he expanded his professional network by taking advantage of the training and consultancy of over 200 leaders from national and international companies.