Enrichment Highlight: ASU Global Entrepreneurship and Innovation Program
This summer, 12 KGSP students participated in Arizona State University's Global Entrepreneurship and Innovation Program, a five-week course designed to train participants in the fundamentals of business management, finance, and marketing as relates to STEM-based industry. Hosted at ASU's flagship campus in the city of Tempe, the program accepts innovative student leaders with a keen interest in developing in-depth knowledge of the principles of entrepreneurship in STEM, and in gaining specific professional skills applicable to the evolving workplace practices of technology industry—environments increasingly focused on facilitating collaboration, innovation, and digitalization.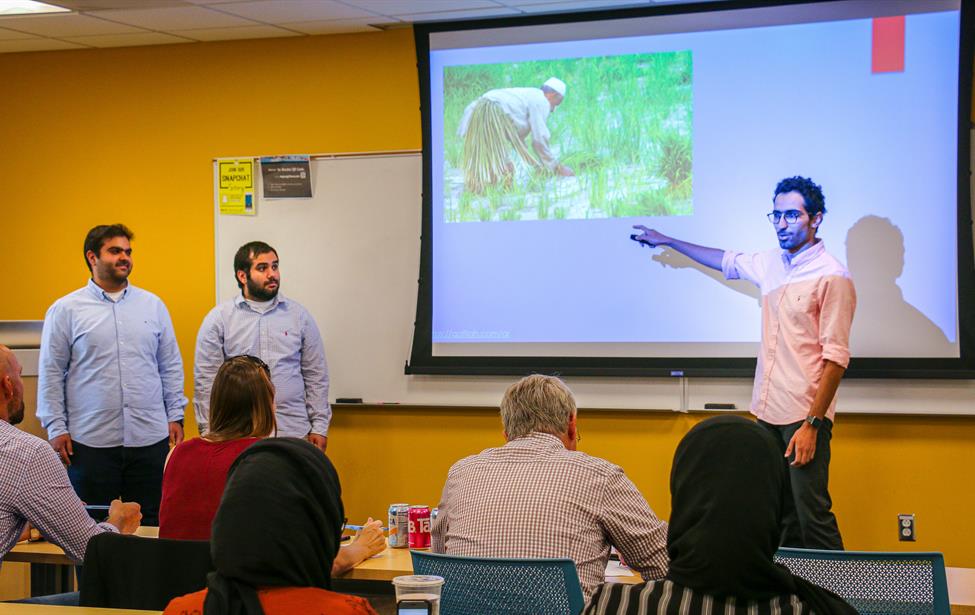 Faisal Aljamman (left), Mohammed Bahabri (center), Hassan Alramadhan (right) presenting their business pitch
In addition to classroom instruction, students had the opportunity to experience firsthand how these skills are applied at various innovation work spaces in the Tempe area, where they participated in trainings on best practices in team building and presentation skills, as well as met with professionals in the field. Site visits included the ASU Chandler Innovation Center (which pairs startup-centric programming and resources with a one-of-a-kind maker space); CO+HOOTS (a collaborative shared work space to grow and nurture entrepreneurship), the Galvanize Project (campuses based around the U.S. that bring together industry partners, students, and education to support a growing technology ecosystem), and the Center for Entrepreneurial Innovation (a business incubator to support the development of early-stage and startup companies).

For the duration of the program, students collaborated in small groups to create business pitches and ideas to present to their program mentors and peers at the conclusion of the program in friendly competition.

Wajd Alaidrous, a junior at Emory University, Zainab Almutawa, a sophomore at University of California, San Diego, and Lamis Siddiq, a junior at University of Maryland, College Park, won first place with their business plan to create, "Alwajd Driving School", a women-led private sector driving school that provides driving-related resources and support to women.

After undergoing intensive training in which they learned the basics of entrepreneurship and innovation, the students can comfortably adapt these principles to impact their engineering studies. Having an acumen for business will make them more competitive students and make them stand out to future internship and job prospects.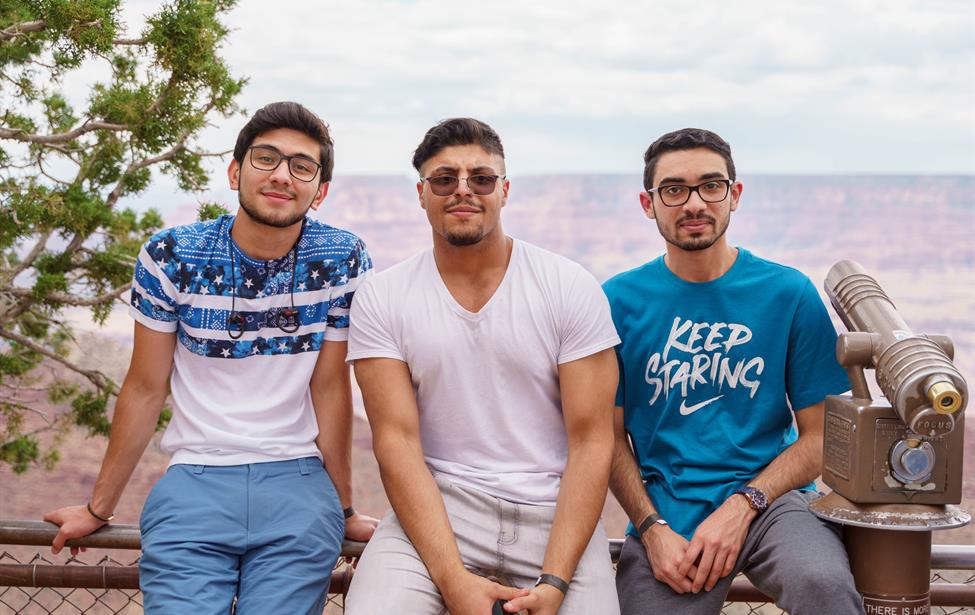 Osama Khoja (left) Hamad Almohaimeed (center), Mohammed Al Darwish (right) at the Grand Canyon