2019 Korea-Saudi Youth Exchange Program
In early September, eight KGSP students traveled to South Korea to for the 2019 Korea Saudi Youth Exchange Program, representing the first group of KGSP to attend the program. Hosted by the Korea Arab Society and sponsored by S-Oil Science Prodigy and Culture Foundation, the Program's mission aims to increase mutual understanding and expanded relations between Korea and Arab nations. The KGSP participants had the unique opportunity to network and learn from leading tech industry experts and academic researchers in the country.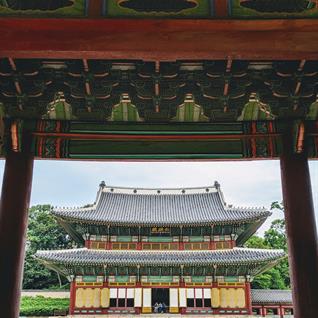 Changdeokgung Palace

Ali Almuhanna, a sophomore majoring in Chemical Engineering at University of California, Berkeley, was impressed by South Korea's advanced technology ecosystem across both industry and academia, visiting cutting-edge tech companies like AhnLab and Kakao, as well as world-class universities like Korea Advanced Institute of Science and Technology and Seoul National University. Ali was inspired by South Korea's commitment to scientific innovation and growth and expressed his desire to support similar efforts ongoing in Saudi Arabia.
Nwaf Alamro, a junior majoring in Electrical Engineering at North Carolina State University, discussed with S-Oil representatives the relationship between Saudi and Korean businesses, inquiring about potential research and industrial collaboration in the energy and technology fields. The interconnectedness and global possibilities of these industries were further recognized when the students toured the office of the tech company VoyagerX, Inc. Nwaf was excited to meet the professionals who created vFlat, a book scanning phone application that he and several of his peers have used.
At the conclusion of the program, Nwaf reflected that being a KGSP student provides him with an incredible system of academic support and enrichment that have facilitated his participation in many meaningful opportunities like this one. "This trip really made me appreciate being a part of a community this great, I'm so proud to be a KGSP student!"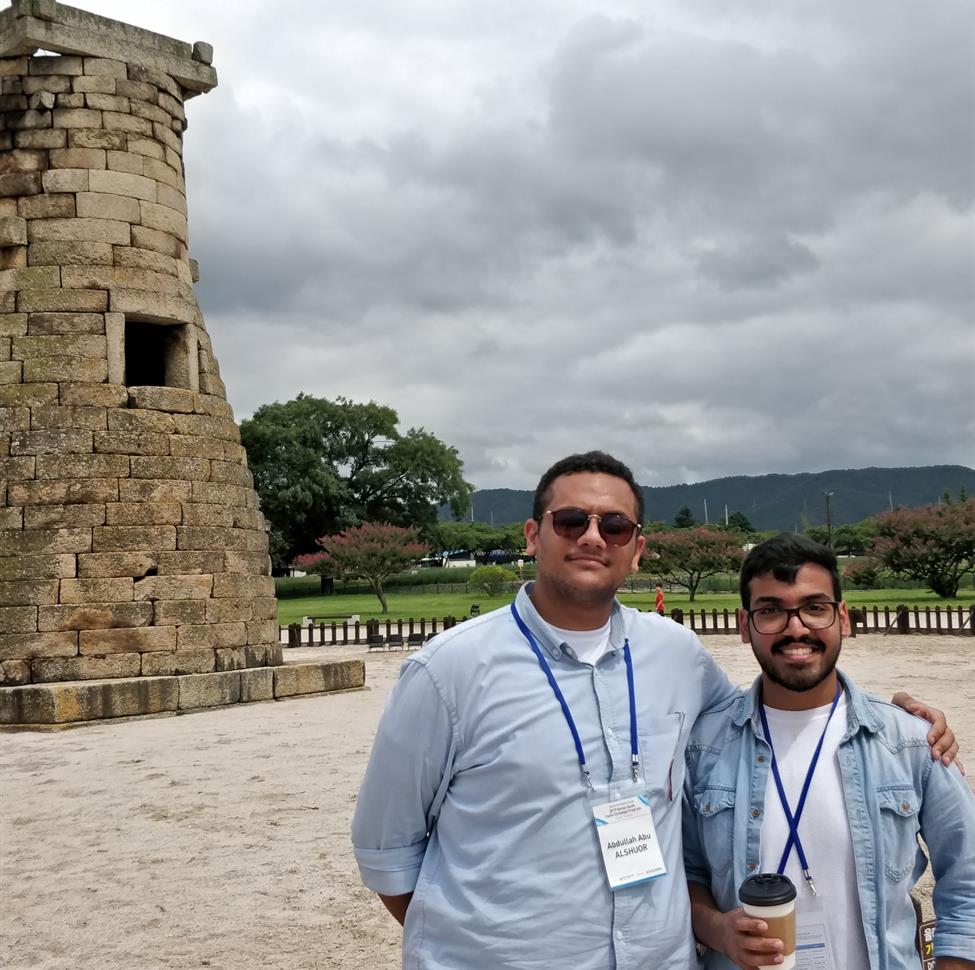 Abdullah Alshuour (left) and Ali Almuhanna (right) in front Cheomseongdae, one of the oldest astronomical observatories in Asia