2017 Pre-Departure Orientation
08/15/2017

In late July 2017, over 100 of KGSP's newly-admitted students (the Scholarship's ninth cohort!) attended a two-day Pre-Departure Orientation (PDO) on the KAUST campus. Held annually, the PDO is designed to familiarize new students with the Scholarship, to prepare them for relocation to the United States, and to provide a forum of engagement to learn from one another's experiences. New students leave the PDO with a real understanding of how they will each play an important role in furthering KAUST's ambitious mission of positive development in the Kingdom, region and the world.
This year's PDO theme focused on "A Partnership in Success," with current KGSP students, alumni, scholarship staff, and distinguished KAUST representatives all participating to make the event a success. Event highlights included a faculty lunch and research fair, a keynote speech by Vice President for Saudi Affairs Dr. Najah Ashry, and interactive presentations and activities presented by current KGSP students.
The PDO is the start of the student orientation process; all new students also receive Meet and Greet and Arrival Orientations when they arrive to the United States. Advisors provide support every step of the way to ensure students are comfortable and well-supported as they begin their U.S. education journey.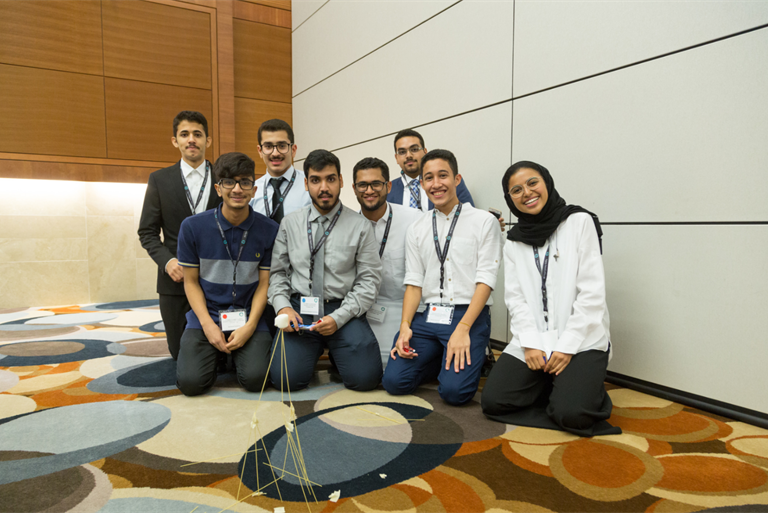 Marshmallow Challenge group winners.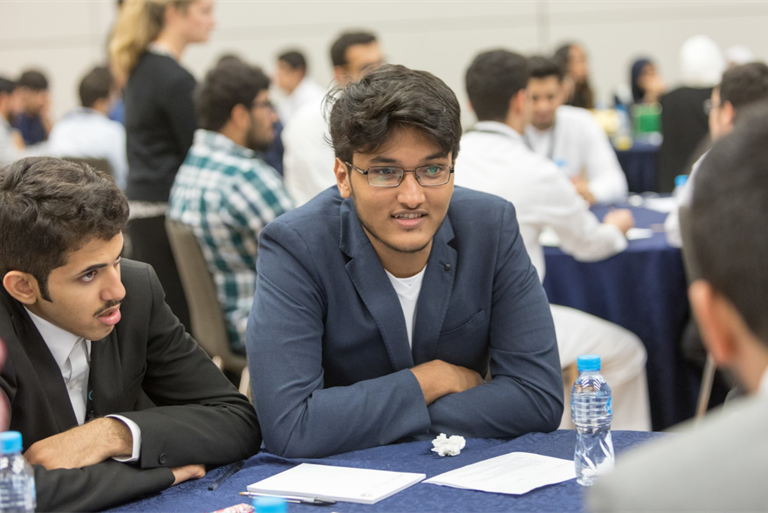 Sultan Baglaf, a rising junior at University of California, Davis, providing tips to new students.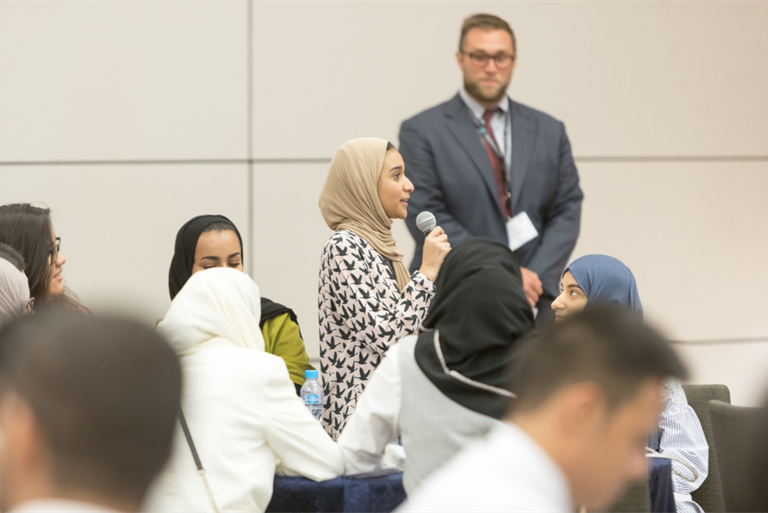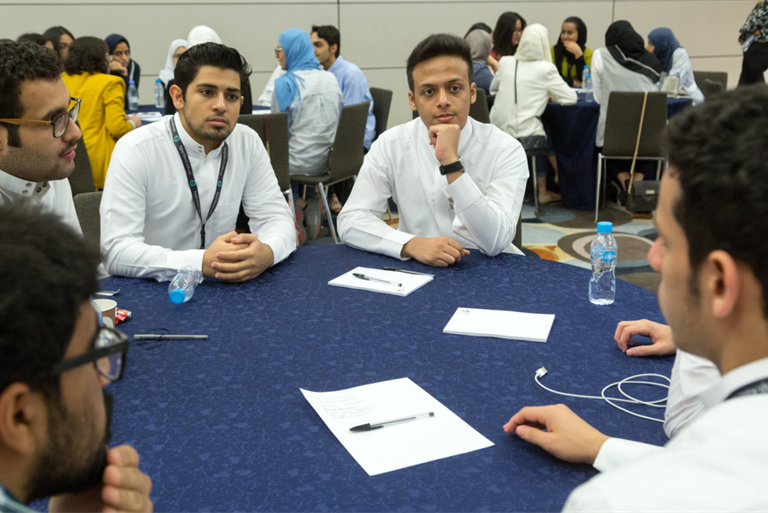 New students discussing the upcoming year with Ali Alnasser, a rising junior at University of Colorado, Boulder (left side lower corner in photo).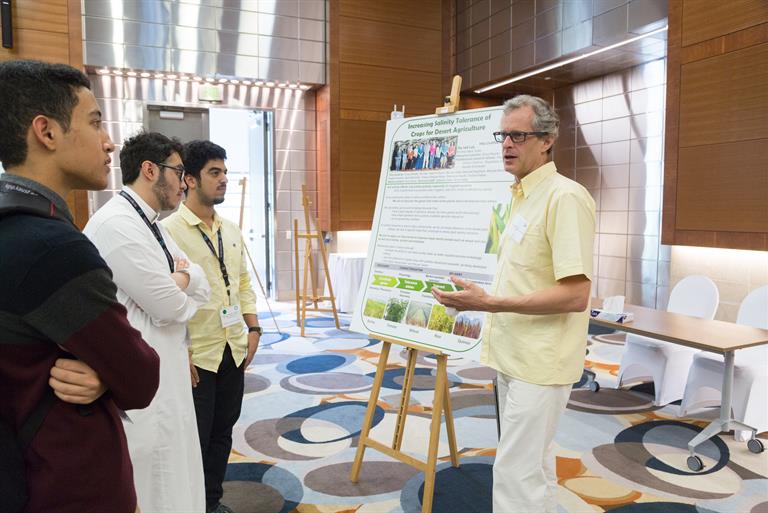 New students discuss KAUST Plant Science projects with Dr. Mark Tester, a professor of Plant Science in the BESE (Biological and Environmental Science and Engineering) Division.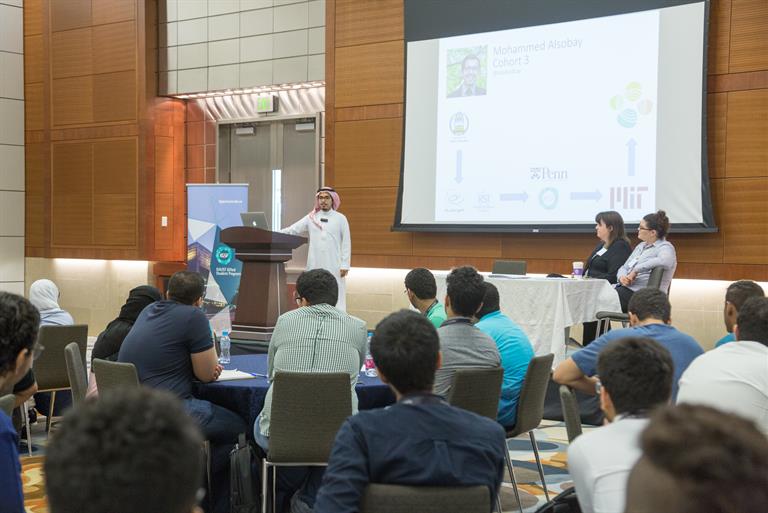 KGSP Alumnus, Mohammed Alsobay, presenting his KAUST journey and providing advice to new students.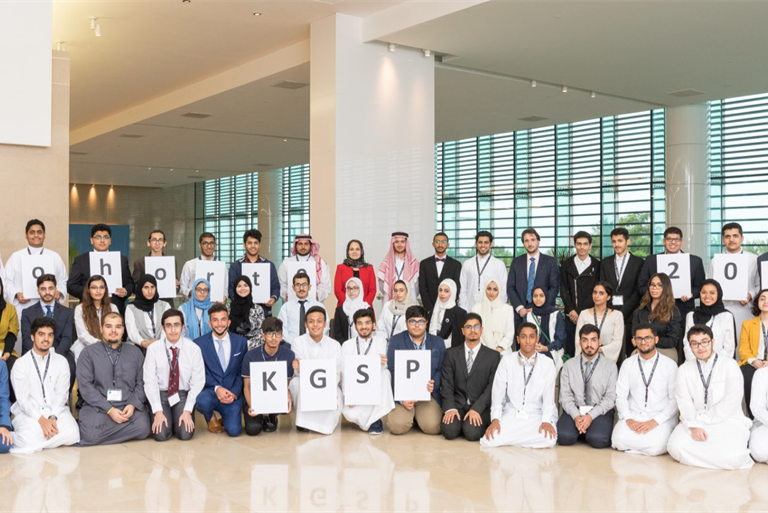 Pre-Departure Orientation 1 Group Photo