University Acceptances for Class of 2021
05/31/2017

Over the past year, students in KGSP Foundation Year programs across the United States worked diligently on their applications to top tier undergraduate programs. With the help of Foundation Year instructors, KGSP Student Advisors, and the KGSP Placement team, students perfected their university applications, worked tirelessly to earn highly-competitive TOEFL and SAT scores, and furthered the impressive academic, leadership, and community service experience demonstrated as high school students.
These competitive applications resulted in spring semester admissions at over twenty-five world renowned universities including Carnegie Mellon University, Harvey Mudd College, the Massachusetts Institute of Technology, the University of California San Diego, the University of Illinois at Urbana Champaign, the University of Michigan Ann Arbor, and the University of Pennsylvania. This year's Foundation Year students received on average more offers of admission than in any previous year. KGSP students will enter these prestigious institutions ready to succeed, having spent the spring semester following non-credited college-level coursework with the STEM fields within their Foundation Year programs.
The entire KAUST community extends its congratulations and best wishes to the Class of 2021 on this exciting next step in their academic journey.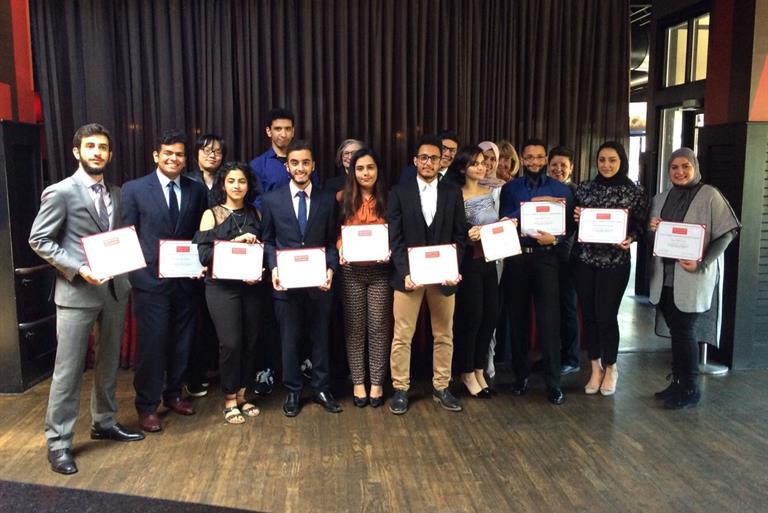 KGSP students at the Boston University Foundation Year celebrate the successful end of the academic year at their graduation ceremony.