08/22/2016

Welcoming New KGSP Students
The KAUST Gifted Student Program is proud to welcome its eighth cohort of new students! In the most competitive application process to date, eighty-three top-performing recent high school graduates were selected from across Saudi Arabia to join the KGSP; of these, 67 will attend Foundation Year Programs while 16 will be matriculate directly as undergraduate students.
Pre-Departure Orientation
In July 2016, Cohort 8 students attended orientation programing on KAUST's campus, welcoming them into the community of scholars to which they are now members. Held each year for all new students, the KGSP Pre-Departure Orientation is a two-day event designed to familiarize new admits with the KGSP structure and benefits, while also preparing them for relocation to the United States and the start of academic programs. The Event also provides information on strategies for academic and personal success in the U.S., offering a forum in which new students may engage with each other and learn from the experiences of current KGSP students, the advising staff, and KAUST faculty.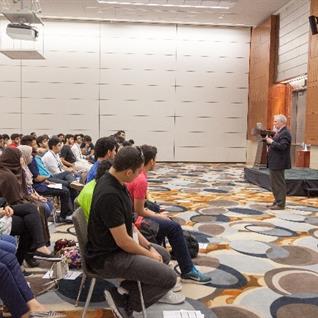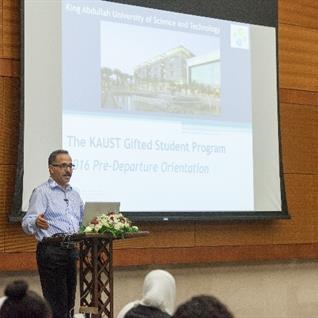 The PDO was honored to welcome many distinguished speakers from the KAUST community, including Executive Vice President for Administration and Finance Mr. Nadhmi Al Nasr, as well as Dean of Graduate Affairs Dr. Brian Moran.