KGSP Enrichment Activities Fall 2015
12/21/2015

One of KGSP's most unique components is the enrichment program: These incredible research and industrial internships prepare KGSP students to take full advantage of opportunities on their home campuses during the 2015-16 Academic Year.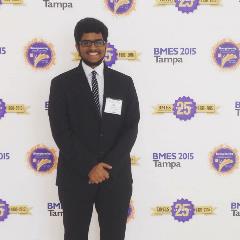 Ali Balubaid, University of Pittsburgh, B.S. Chemical Engineering
Fall 2015 has been a busy semester for Ali Balubaid. Although he is only in the first semester of his sophomore year, he is already involved in various opportunities at University of Pittsburgh, including the Muslim Student Association, the Biomedical Engineering Society, and on-campus research with Dr. Bayan Brown, Assistant Professor in the Department of Bioengineering. Ali presented on his research, "The Optimization of Intervertebral Disc Decellularization" at the BMES Annual Conference in Tampa, FL.
---

Sarah Al Abdullatif, University of California, Berkeley, B.S. Chemistry
This fall, sophomore Sarah Al Abdullatif has continued her internship at the UC Berkeley College of Chemistry with Dr. William H. Miller, Professor at the College of Chemistry Graduate School and the "Miller Research Group." Sarah's research focuses on synthesizing fluorescent voltage dyes for detecting voltage differences across cell membranes. In addition to working in the lab, Sarah also serves as the Vice President of the Cal Gymnastics Club. Her duties as VP include securing judges and facilities for home meets, budget approvals and maintaining and editing the club's Code of Conduct and Constitution.
---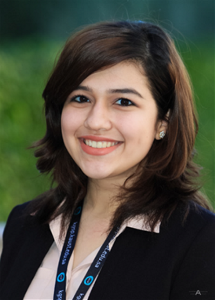 Bayan Khojah, Northeastern University, B.S. Biochemistry
Khojah is participating in a co-op with Genzyme, a biotechnology company based in Cambridge, Massachusetts. Her opportunity with Genzyme has allowed her to join the neuroimmunology group, developing pharmaceutical solutions to neurological disorders such as multiple sclerosis. Her laboratory duties include conducting in-vitro functional assays regarding neuroprotection in the brain and testing the effects of drugs on glial cells' proliferation and maturation. She is currently working on her KAUST application for fall 2016!
---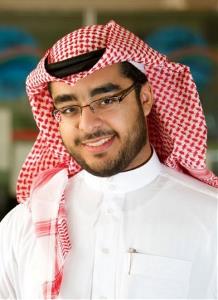 Mohammed Almugren, Pennsylvania State University, B.A. Electrical Engineering
Mohammed's current research project is with Dr. Julio Urbina, Assistant Professor of Electrical Engineering. Dr. Urbina works in the Applied Signal Processing and Instrumentation Research Lab at Pennsylvania State University. His expertise is in areas such as radar design, digital systems and space instrumentation, radio wave propagation and meteor detection. Under the supervision of Dr. Urbina, Mohammed is working on a quadcopter (a multirotor helicopter lifted and propelled by four vertically oriented propellers) antenna radar. Mohammed also attended Harvard's Arab Weekend from November 5
th
- 8
th
. The annual conference is sponsored by the Harvard Arab Society. The purpose of this year's event was to inspire Arab "ingenuity, commitment, and resilience"
[1]
in hopes of bridging the gap between Arab societies by overcoming political, economic and social differences that have historically divided the region.
---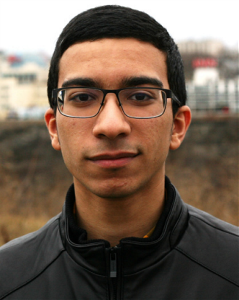 Feras Sadiq Alqatari, University of Maryland, College Park, B.S. Materials Science & Engineering
Feras is a member of the University of Maryland, College Park's Accelerate project. This project involves creating a cyclotron that accelerates protons to near the speed of light. It is an opportunity to acquire many engineering skills such as 3D printing, Computer-Aided Design (CAD), and controlling a high magnetic field, all while working as part of a team. This cyclotron will be used by faculty members and students at the University of Maryland from different departments to do cutting edge research.