05/16/2023
This spring, KGSP student advisors conducted site visits at campuses across the country. Site visits offer an opportunity for advisors and students to interact in-person and provide advisors exposure to students' lives and well-being on-campus at their home universities. In-person meetings provide a great opportunity for students to discuss more in-depth any challenges that they may be facing during the semester, like mental health, family, or personal issues.
With summer around the corner, advisors also focused heavily on summer enrichment opportunities for their students. All KGSP students are required to engage in at least one enrichment activity over summer break. These activities, which range from industrial internships to research fellowships, serve to advance students' knowledge in their chosen academic fields, and to expose them to new topics as they grow their career and academic networks. Advisors support students in choosing preferred enrichment opportunities that will help them achieve their goals and expand their academic experience.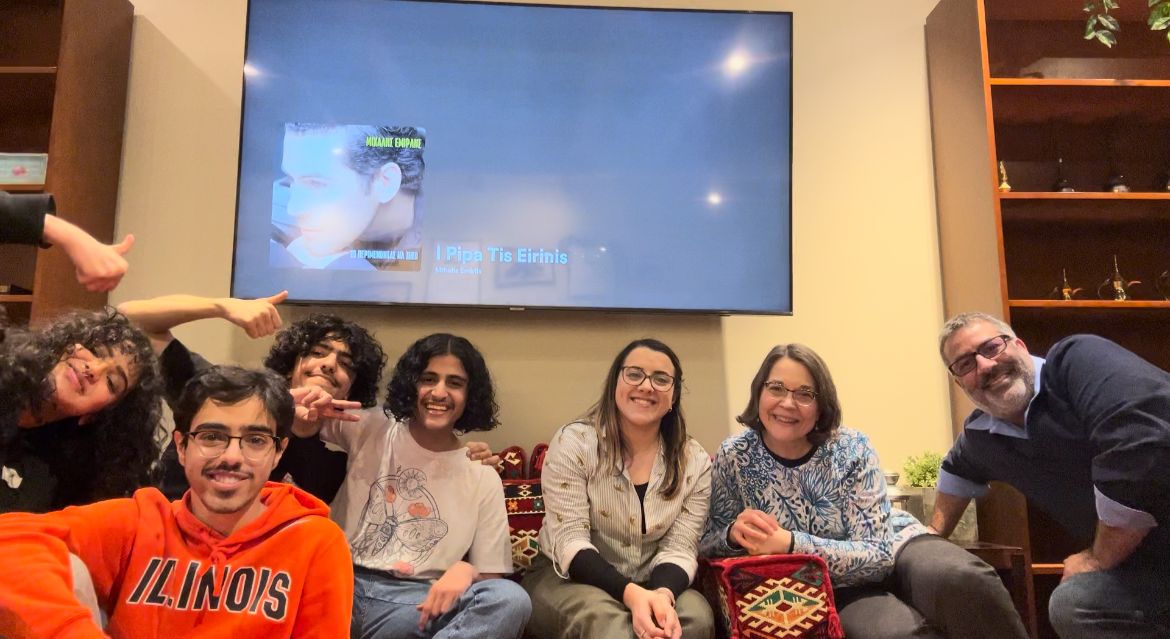 Image 1: KGSP Undergraduate Advisor Garifallia Kasamias hosts a potluck Iftar for students from the University of Illinois at Urbana-Champaign at the Salaam Middle East and North Africa Center.
Students and advisors also use site visits as an opportunity for KGSP community building. During the month of Ramadan, KGSP undergraduate advisor Garifallia Kasamias hosted an Iftar potluck for her students at the University of Illinois at Urbana-Champaign while visiting the campus. She also visited a group of students at Johns Hopkins University, where they were able to meet at a local restaurant during a study break for a quick meal. In Atlanta, GA, undergraduate advisor Chidera Ogbonna hosted a joint dinner for his students from Emory University and the Georgia Institute of Technology. They met for a meal at a famous pizzeria in Atlanta, where the KGSP students from two different campuses enjoyed meeting and interacting with one another. At Rice University, Chidera treated his Texas students to coffee at a campus coffee shop. "I looked forward to checking in on my two freshman students at the university and their well-being," Chidera said. "They have been excelling, both being involved on campus and making new friends."
The KGSP is proud to offer a strong system of support to its student body through the open availability of advisors to students. In-person site visits foster open communication with students and contribute to the growing relationships between Program administrators and the student community.

KGSP students represent the Kingdom of Saudi Arabia's future scientists, engineers, entrepreneurs, and thought-leaders. As both individuals and as a community, they reflect the KAUST mission of driving scientific discovery through excellence in education and cutting-edge research, and share a commitment to fostering innovation, economic development, and social prosperity throughout the Kingdom and the world.

Selection to the KGSP is extremely competitive, and currently by invitation only. Successful applicants are Saudi Arabian students in their final year of high school who demonstrate impressive academic credentials within STEM fields, meaningful extra-curricular achievements, and who share the KAUST ethos of continuous discovery. Learn more here.

The KGSP is administered by the Office of Strategic National Advancement at KAUST, under the direction of Vice President & Senior Associate to the President, Dr. Najah Ashry. Strategic National Advancement directs the university's strategy to serve Saudi Arabia's transformational priorities: Through initiatives in young talent and Saudi workforce development, social responsibility, and national engagement, the Office contributes to a thriving innovation ecosystem by building knowledge capacity, creating opportunities, and strengthening impact.