Cohort 14 Arrives in the US
10/14/2022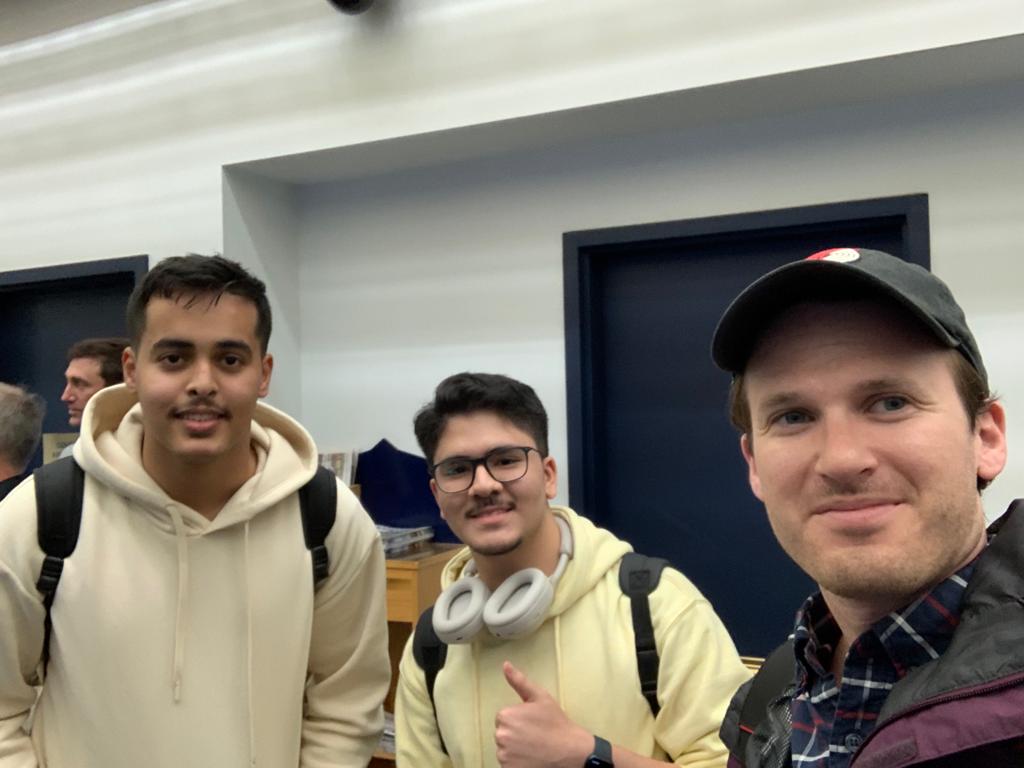 KGSP Advisor Nick Willon greets Penn State FY students at airport


The KGSP is excited to welcome the 104 new students of Cohort 14 to the United States. For the past week, students have been arriving at airports around the US and are warmly greeted by KGSP advisors and staff. This year, 44 students of Cohort 14 are starting their freshman year at prestigious universities in the US. The other 60 students are attending undergraduate preparatory programs, known as a Foundation Year (FY), with KGSP institutional partners at University of California, San Diego, University of Pennsylvania, Pennsylvania State University, North Carolina State University, and University of Illinois at Urbana-Champaign (UIUC). The Foundation Year includes introductory STEM classes, essay writing, and testing preparation and college application lessons.
During students' first several days in the US, KGSP staff provided instruction on how to succeed in the KGSP and how to adapt to living in the US, building on the advice and support provided during the Pre-Departure Orientation held at KAUST in August. The staff also assisted them with moving into their apartments and obtaining food, school supplies, and furnishings at local stores and markets.
Lauren Lewis, the FY Advising Lead, and Nick Willon, a FY Advisor, welcomed the Penn State FY students at the airport. Sharing the moments of their arrival Nick commented, "It was such a wonderful experience to meet the new group of Foundation Year students in person in the tiny University Park Airport in State College, Pennsylvania. Despite the long and difficult journey filled with crowded airports and travel delays, the new group of students proved their grit and resilience; they were eager to kick-start their KGSP experience."
Lauren added, "It was great helping Nick Willon meet his new group of FY students. They were very engaged during the Arrival Orientation and asked insightful questions. All of the Foundation Year Arrival Orientations went well, and I am excited to see all of the students grow throughout the Program."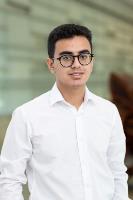 Cohort 14 students are joining a vibrant student community with like-minded and intellectually curious peers, a network of support and friendship that they too can positively contribute to and flourish in. Abdulaziz Bataweel, a freshman majoring in Aeronautical and Astronautical Engineering at Purdue University, realized at the PDO "how great an opportunity" it is to be a part of the KGSP. "I look forward to getting my studies underway and exploring my field of study. In addition to that I look forward to meeting different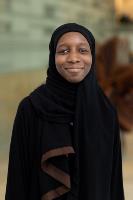 people and networking," he said.
Mawaddah Ali, a FY student at UIUC, plans to major in Computer Science. She is interested in learning quantum computing and cybersecurity, and their relevance towards enhancing information privacy. "I am excited to get to know my FY colleagues and discover my new city and campus. I am also looking forward to connecting with my FY professors," Mawahddah said. "Finally, I hope to put together the most competitive college application possible."
Now in the US, Cohort 14 students are beginning their journey in the Program where they can steer towards their academic interests and goals, discovering many unique opportunities for personal growth and advancement. These early steps in their academic career are the foundation for their future aspirations and laying the groundwork for them to become transformative and leading figures for the advancement of Saudi Arabia.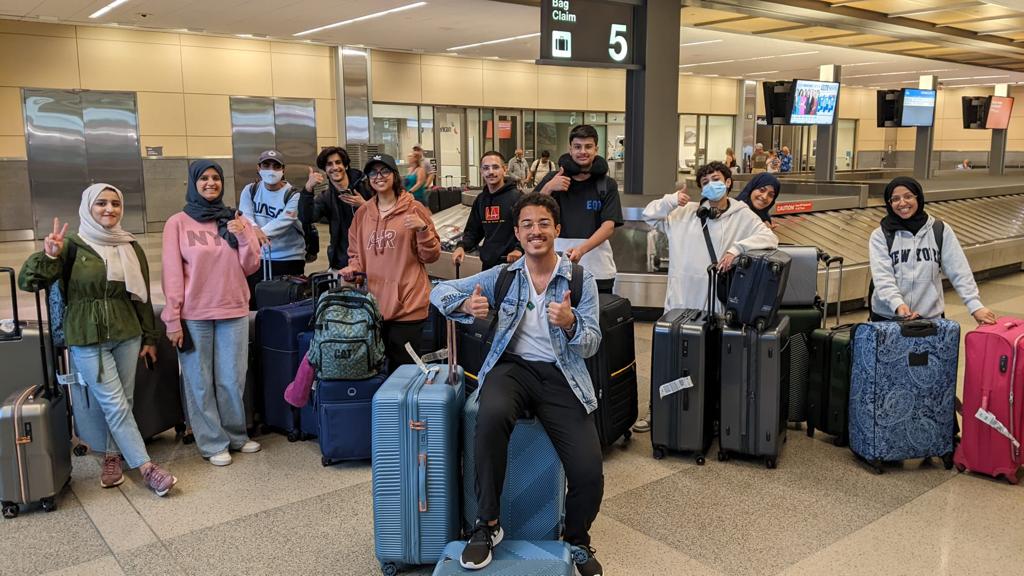 NCSU FY Students at the airport



KGSP students represent the Kingdom of Saudi Arabia's future scientists, engineers, entrepreneurs, and thought-leaders. As both individuals and as a community, they reflect the KAUST mission of driving scientific discovery through excellence in education and cutting-edge research, and share a commitment to fostering innovation, economic development, and social prosperity throughout the Kingdom and the world.

Selection to the KGSP is extremely competitive, and currently by invitation only. Successful applicants are Saudi Arabian students in their final year of high school who demonstrate impressive academic credentials within STEM fields, meaningful extra-curricular achievements, and who share the KAUST ethos of continuous discovery. Learn more here.

The KGSP is administered by the Office of Strategic National Advancement at KAUST, under the direction of Vice President & Senior Associate to the President, Dr. Najah Ashry. Strategic National Advancement directs the university's strategy to serve Saudi Arabia's transformational priorities: Through initiatives in young talent and Saudi workforce development, social responsibility, and national engagement, the Office contributes to a thriving innovation ecosystem by building knowledge capacity, creating opportunities, and strengthening impact.