Welcoming 2018 KGSP Graduates to KAUST
07/02/2018

This fall, King Abdullah University of Science and Technology welcomed 43 KGSP alumni, the largest matriculating group in the Scholarship's history, to begin their graduate studies at KAUST. Each of these individuals recently completed his or her bachelor's degree at a prestigious U.S. institution such as the University of California, Berkeley, Purdue University, the Massachusetts Institute of Technology, University of Texas at Austin, and the University of Washington. Over the course of their undergraduate careers with the KGSP, the students engaged in rigorous coursework, research and/or industrial internships, and multiple pre-professional developmental opportunities. They now represent nine of KAUST's eleven academic programs as they begin their master's or doctoral studies.





The KGSP congratulates the entire Class of 2018 for their outstanding accomplishments and wishes them the utmost success as they continue with their academic studies and promising careers. Below read more about some of these outstanding students.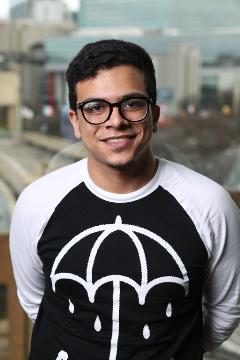 Abdulellah Abualshour
Abdulellah Abualshour graduated as a Dean's List student from Rutgers University. He is currently continuing his prior research on "Machine Learning and Visual Computing" with Professor Peter Wonka at KAUST. Abdulellah's other notable researches include "Visual Computing" at KAUST in 2017 and "Drone Source Code Calibration" at University of Texas at Austin in 2016. In addition to his exemplary academic performance, he is known by his peers for his sharp, positive, reliable, and cheerful personality. Abdulellah began his master's program in computer science at KAUST in Fall 2018.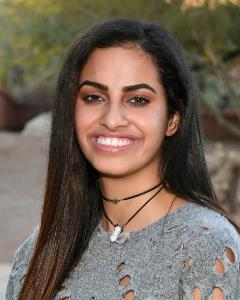 Dalal Alfarhan
Dalal Alfarhan completed her undergraduate studies as a Dean's List student from Michigan State University. In addition to her academic excellence, Dalal also participated in notable enrichment experiences. In 2017, she conducted research on "Testing Pathogen Virulence in the Coral Model Aiptasia" at KAUST. In 2016, Dalal studied the "Sexual Transmission Pathway of Zika Virus" at Boston University and in 2015 she examined "Retrovirus-Host Interaction using HIV-1" at Michigan State University. The magna cum laude graduate is began her master's program in bioscience at KAUST in Fall 2018.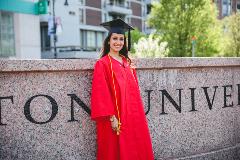 Wjdan Alharthi
Wjdan Alharthi is a gifted student and a role model for many KGSP students at Boston University. Since her first semester at BU, Wjdan has maintained the Dean's List designation and assumed leadership roles in the computer science department. Since Fall 2015, she worked as a Course Assistant for CS111: Introduction to Computer Science 1 and CS112: Introduction to Computer Science 2. In Summer 2017, Wjdan was selected for a competitive eight-week internship program with Microsoft Garage in Cambridge, Massachusetts. During this internship she was a part of the Ink to Code project, an app which enables developers to draw wire frame sketches and export them into Visual Studio. In Summer 2018, Wjdan secured another internship with Microsoft Corporation where she worked as a Software Engineering Intern at Microsoft's headquarters in Seattle, Washington. Wjdan began her MS in computer science at KAUST in Fall 2018.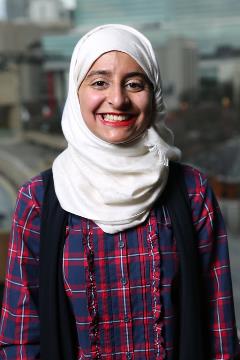 Latifah Almaghrabi
A Dean's List student, Latifah graduated cum laude in electrical engineering from Georgia Institute of Technology. During her senior year, Latifah helped develop and served as the President of The Hive, a makerspace aimed at teaching new skills to students and designers. In 2016, Latifah was selected for a competitive internship with Aramco where she interned in Houston, TX on the Houston Sensors Development project. In 2015, she spent her summer as a Teaching Assistant (TA) with Technology, Engineering, and Computing (TEC) camp at Georgia Institute of Technology. Latifah began her master's program in electrical engineering at KAUST in Fall 2018.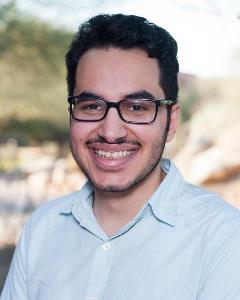 Abdulrahman Althobaiti
Abdulrahman Althobaiti graduated from Rutgers University in computer science. A Dean's List student, Abdulrahman excelled academically and professionally during his undergraduate career. He delivered TED-talk style presentations two years in a row at the annual KGSP Convocation Engagement Event. His passion for science led his abstract titled "E1406: Spectral causality: Exploring Lead-Lag Dependence Structure Between Oscillatory Activities in Multivariate Signals" to be accepted during the 2017 CMStatistics conference. Abdulrahman presented the abstract with Professor Hernando Ombao from KAUST during the Statistics in Neuroscience session. Abdulrahman began his MS program in computer science at KAUST in Fall 2018.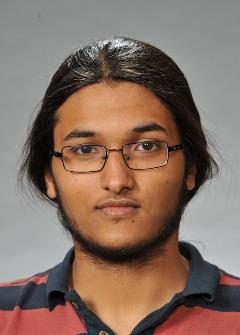 Sultan Baghlaf
Sultan joined KGSP as Foundation Year student in 2013 and majored in computer science at University of California, Davis. Throughout his undergraduate studies Sultan balanced a competitive course load with a healthy social life. He made the Dean's List his entire senior year, earning a 4.0 in fall and winter quarters. Sultan's passion for computer science led him to conduct research in Computational Vision Lab at KAUST in Summer 2017. Sultan started his MS in computer science at KAUST in Fall 2018.

KGSP students represent the Kingdom of Saudi Arabia's future scientists, engineers, entrepreneurs, and thought-leaders. As both individuals and as a community, they reflect the KAUST mission of driving scientific discovery through excellence in education and cutting-edge research, and share a commitment to fostering innovation, economic development, and social prosperity throughout the Kingdom and the world.

Selection to the KGSP is extremely competitive, and currently by invitation only. Successful applicants are Saudi Arabian students in their final year of high school who demonstrate impressive academic credentials within STEM fields, meaningful extra-curricular achievements, and who share the KAUST ethos of continuous discovery. Learn more here.

The KGSP is administered by the Office of Strategic National Advancement at KAUST, under the direction of Vice President & Senior Associate to the President, Dr. Najah Ashry. Strategic National Advancement directs the university's strategy to serve Saudi Arabia's transformational priorities: Through initiatives in young talent and Saudi workforce development, social responsibility, and national engagement, the Office contributes to a thriving innovation ecosystem by building knowledge capacity, creating opportunities, and strengthening impact.