The KGSP congratulates its December 2020 graduates!
Despite this atypical year, these students took full advantage of the KGSP's extensive student network, advising support, and enrichment opportunities to enhance their undergraduate experiences and prepare them for their futures as leaders within their respective fields.
Fall 2020 graduate spotlights:
Rania Alshammasi completed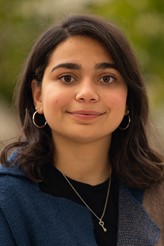 her undergraduate studies in Chemical Engineering at the University of Colorado Boulder. Throughout her undergraduate career Rania demonstrated her leadership potential as part of the Engineering Council, where she served as an upper-level mentor for new freshmen pursuing engineering degrees, and organized the Council's outreach activities and events. In addition, Rania was always willing to help her KGSP peers on-campus. At the 2018 Convocation, Rania presented at the Enrichment Fair her research "The Production of Silver Nanoparticle Natural Materials in a Facile Method." In Summer 2019, she participated in home university research working on devolving techniques using click chemistry reactions for drug delivery. "Rania has always been a great ambassador for the KGSP, leading by example" expressed Chidera Ogbonna, Rania's KGSP advisor. Rania is currently studying Chemical Engineering at KAUST and is looking for ways in which to integrate her interest in Artificial Intelligence and Machine Learning into her graduate studies.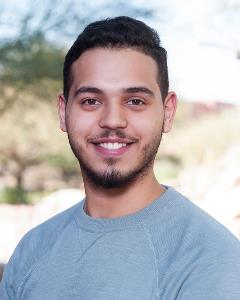 Abdulrahman Taher, another December graduate, majored in Mechanical Engineering at Pennsylvania State University. His passion for mathematics allowed him to help others as a Guided Study Group Leader at Penn State, where he organized and hosted study sessions for students struggling with math courses. In his junior year, Abdulrahman interned with Dr. Min Suk Cha, Associate Professor in Mechanical Engineering and Post-Doctoral Fellow Dr. Jinwoo Son at KAUST's Clean Combustion Research Center (CCRC), where he worked on modifying the combustion chamber of the Flame Assisted Spry Pyrolysis reactor (FASP) and learned about the principles and simulation of computational fluid dynamics (CFD). Abdulrahman appreciated the opportunity to work directly with KAUST faculty, an experience that Abdulrahman notes helped him further define the direction of his graduate studies in Mechanical Engineering. "His involvement on campus coupled with a strong finish to his undergraduate career is a testament to his hard work and dedication," said Liam Allman, his KGSP advisor.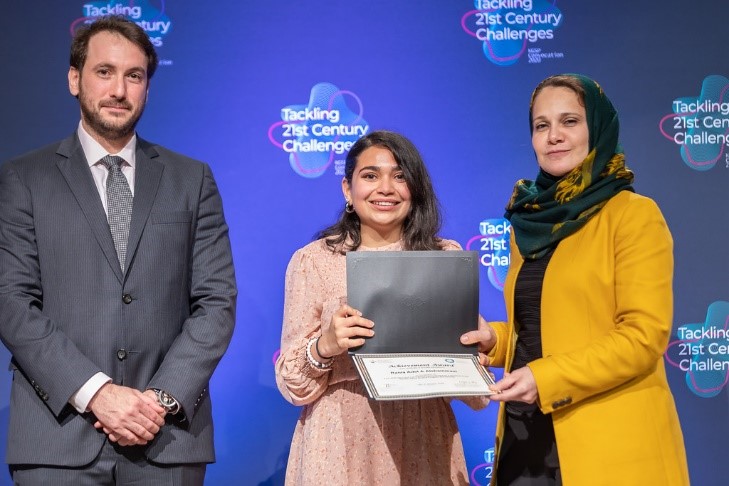 Rania Shammasi at the 2019 Senior Commencement Ceremony with Saham Al-Husseini, Director of Undergraduate Scholarships and Programs, and Dr. Najah Ashry, Senior Associate to the President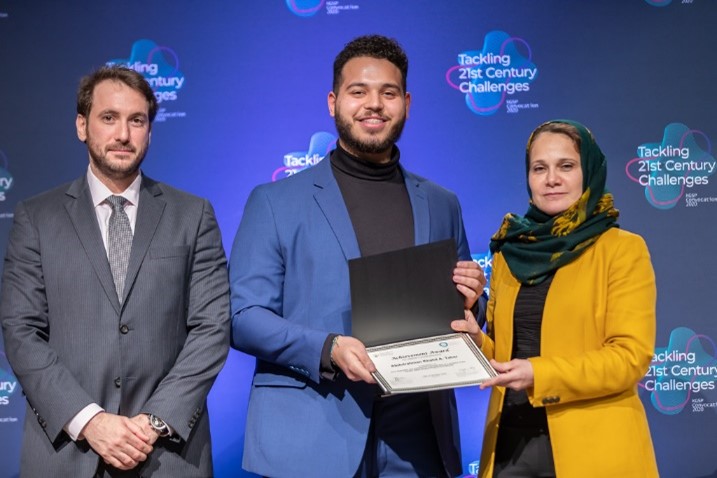 Abdulrahman Taher at the 2019 Senior Commencement Ceremony with Saham Al-Husseini, Director of Undergraduate Scholarships and Programs, and Dr. Najah Ashry, Senior Associate to the President