Overview
The KGSP alumni network spans over 450 alumni total. With majority of KGSP students matriculating to KAUST following their undergraduate studies, the Program's Alumni Council and Lead works to facilitate and maintain connections between the alumni body.



Meet our current council leadership and stay connected for upcoming meetings and events.
Update your contact information for the to keep in touch on the most up-to-date announcements.
Have a job post to share or currently job hunting? Submit job postings or browse current openings on our job board.
Congratulations to Spring 2019 Graduates
KGSP congratulates the graduates of the Class of 2019 for their hard work and dedication in earning their college degrees! These students took full advantage of the extensive community, support, and opportunities available to KGSP recipients, which both enhanced their undergraduate experiences and comprehensively prepared them for the next steps of their academic and professional journeys.
Student spotlights of the Spring 2019 graduating class: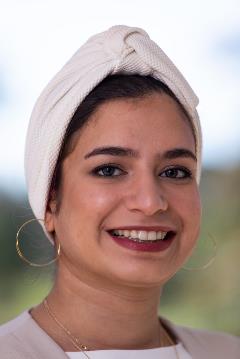 Ghanimah Abuhaimed completed her undergraduate studies in Physics at the University of Colorado, Boulder. As a KGSP recipient, Ghanimah was driven to excel and maintained a unique ability to seize opportunities whenever possible. She was also very committed to peer mentorship within the KGSP community, often serving as a mentor to new KGSP students at Boulder and presenting at the 2019 KGSP Convocation on undergraduate academic success strategies.
Ghanimah began her freshman year with great enthusiasm, eventually securing an on-campus research opportunity studying quantum dots synthetization and plasmonic nanoparticles to improve solar cells. This experience gave her a springboard from which she was able to join Boulder's Soft Matter Physics Smalyukh Research Group as an Undergraduate Research Assistant as a sophomore, later coauthoring a 2018 paper in Nature Magazine, "Self-assembled nematic colloidal motors powered by light". Ghanimah also served as a KGSP mentor for freshman KGSP students. As a junior, Ghanimah researched the "Design of Future Fuels for Combustion Engines" under Professor Aamir Farooq at KAUST. This work ultimately informed Ghanimah's impressive senior project at Boulder: "Unfunny Amounts of Nitrous Oxide: Nitrous Oxide Detection Using Direct Absorption Spectroscopy with Distributed Feedback Quantum Cascade Laser (DFB-QCL)".
Ghanimah will matriculate to KAUST in this fall to begin her graduate degree in in Mechanical Engineering.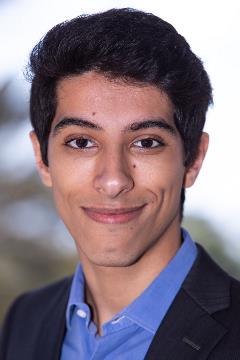 Mohammed Alsenani majored in Physics at the University of Chicago, where this spring he graduated with Honors. Mohammed cultivated a great passion for research and took advantage of KGSP opportunities to collaborate with prestigious institutions and professors. Early in his undergraduate career Mohammed took part in a research opportunity with KAUST professor Omar Abdelsaboor, studying the effect of temperature on hot electron lifetimes in PbS quantum dots. In subsequent years Mohammed secured summer opportunities interning at the Boston Reservoir Engineering Center with Aramco Services Company, as well as at the MIT/KACST Center for Complex Engineering Systems working on the Open Government Data on Energy and Urban Energy Modeling project.
Mohammed was also actively involved at his undergraduate institution: He participated in research on "Electronic Structure Properties of Semiconductors," later submitting an honors thesis titled, "Simulation of Interacting Fermion-Boson Systems on a Quantum Computer." He also founded and served as President of University of Chicago's Arab Student Association.
This fall Mohammed will matriculate to KAUST to pursue studies in Material Science and Engineering.