2019 KGSP Pre-Departure Orientation
This July, KSGP hosted its eleventh year of new students for an exciting Pre-Departure Orientation (PDO) before their departure to undergraduate and advanced university preparatory programs at top U.S. institutions. Hosted on the KAUST campus, the PDO welcomes new students as they join this vibrant academic community and introduces them to the University's groundbreaking research, innovation, and academic programs. This year's PDO theme focused on the pillars of support necessary for students' holistic success: Achievement; Maximizing Opportunities; and Community Mentorship.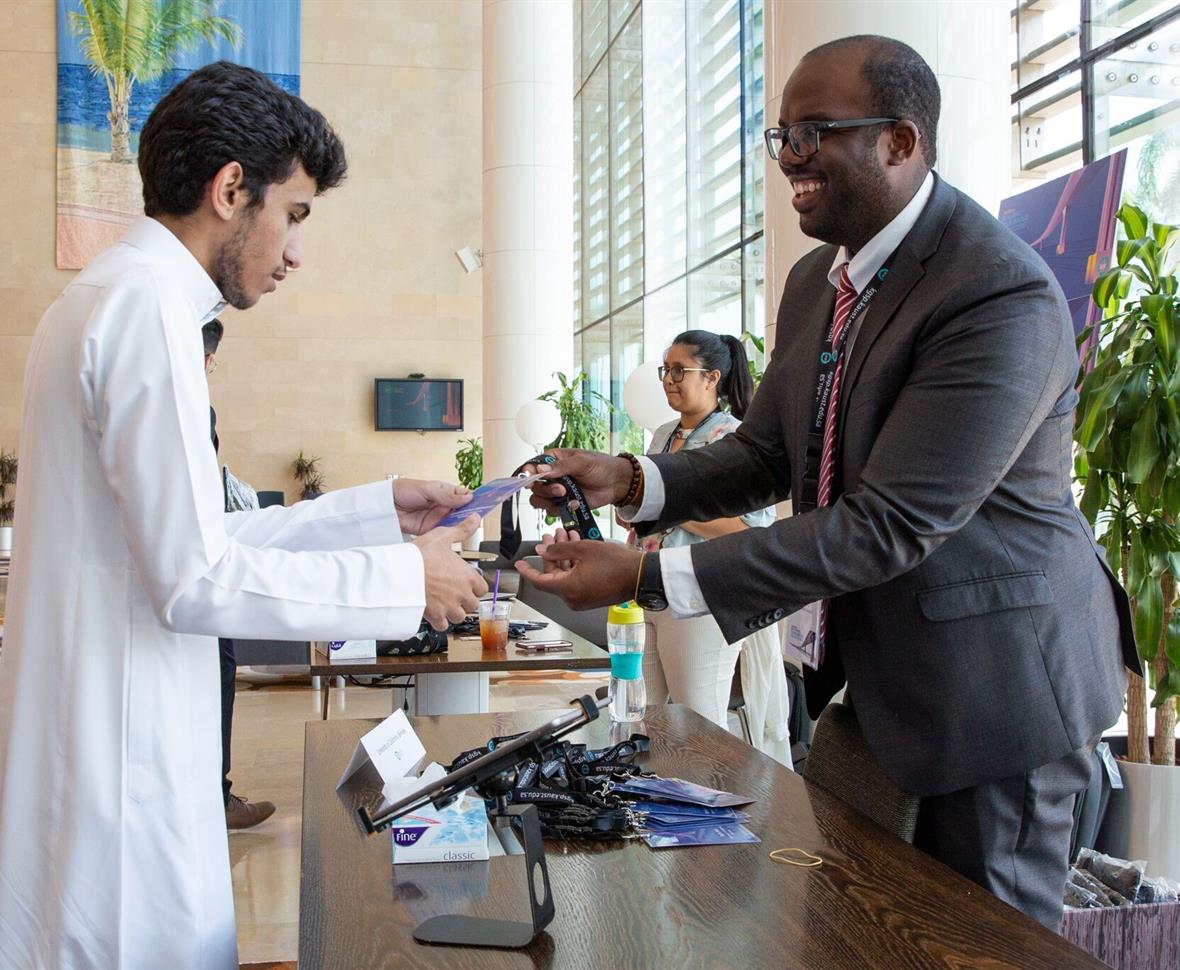 KGSP Student Advisor Stafford Oliver welcomes a new Cohort 11 student to the KAUST campus.
Along with providing the information needed to prepare for arrival to the United States, the PDO also serves to introduce new KGSP students to one another, with interactive activities and competitions designed to encourage the formation of a supportive peer network—a community so important to the success of the coming year and a hallmark of the KGSP.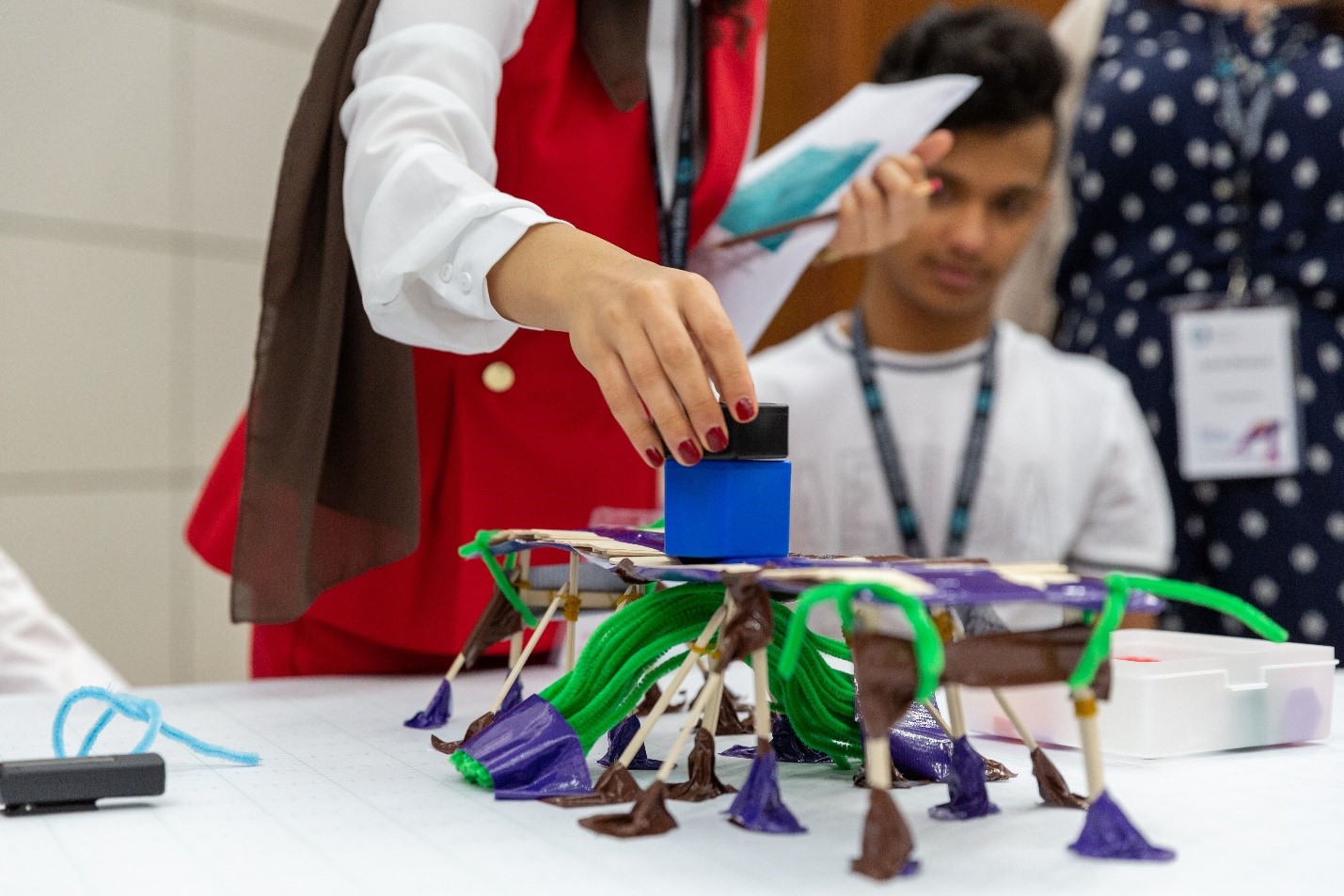 KGSP Students competing in an engineering challenge.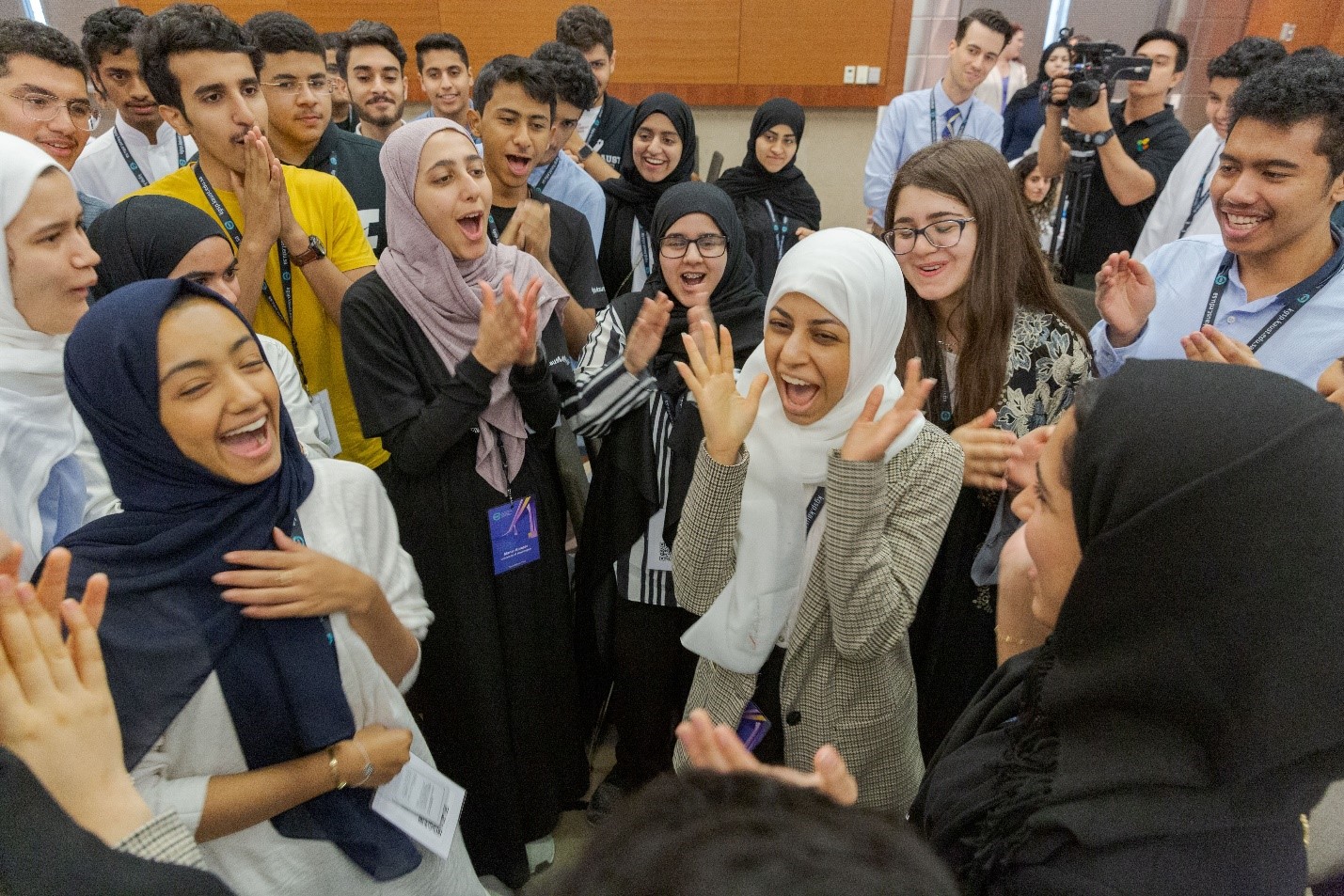 KGSP students cheer for the winner of an impromptu teambuilding activity

KAUST's Director of Undergraduate and Scholarship Programs, Saham Al-Husseini, opened the PDO by congratulating the new class of students and challenging them to work hard and take full advantage of the opportunities they have been given as part of their unique scholarship program. During that evening's keynote address, KAUST President Tony Chan furthered this messaging by connecting the academic journey of each individual KGSP student to the mission of KAUST as an institution, highlighting the importance of each student's dedication to developing his or her own scientific skillset to contribute to addressing the region and world's most pressing challenges.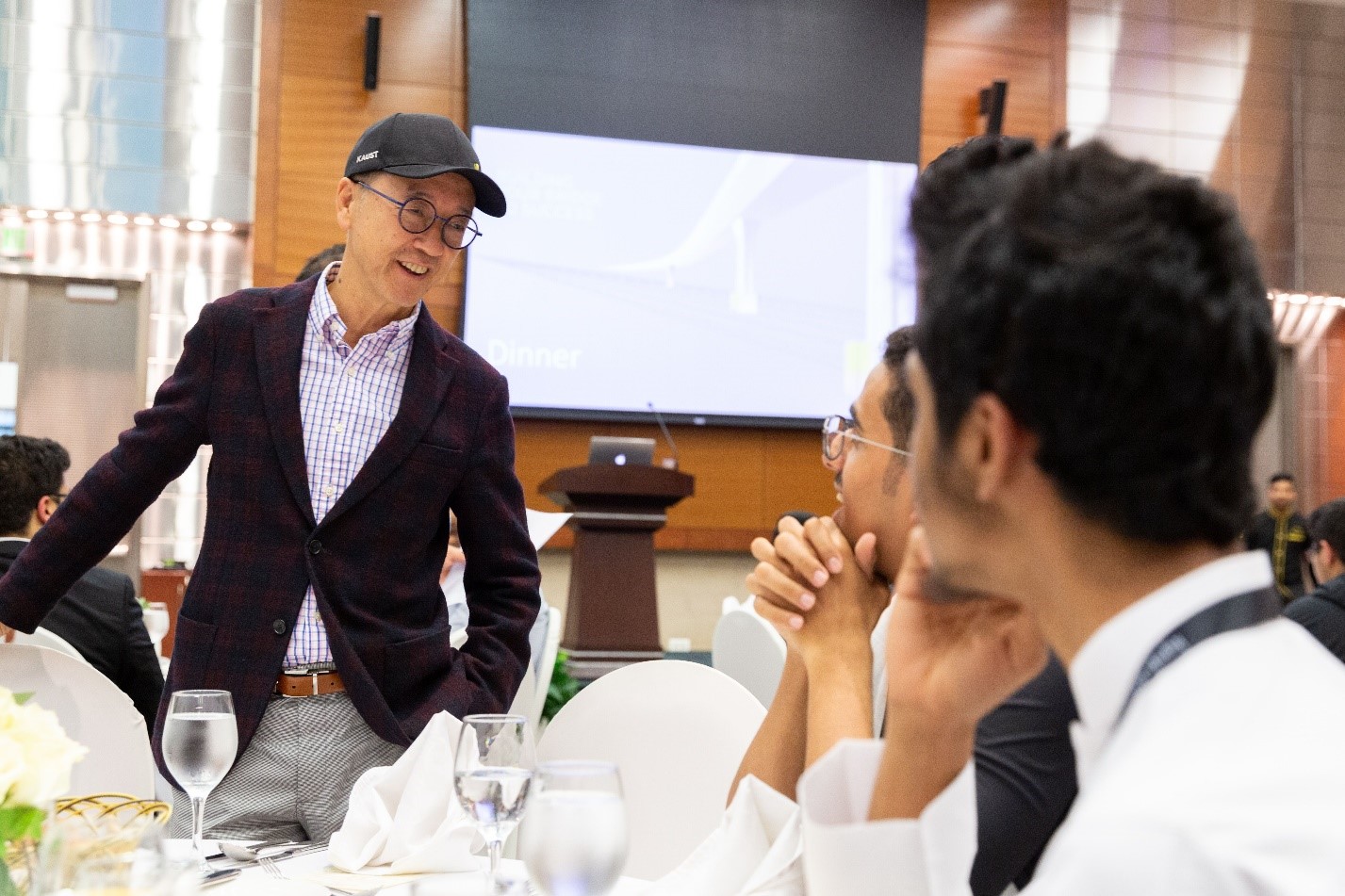 KAUST President Tony Chan chats with new KSGP students over dinner.

As part of the emphasis KGSP places on the availability of world-class mentors, new students spent a great deal of the PDO interacting with KAUST faculty: From presentations on the latest innovative research occurring on campus, to tours of the University's state-of-the-art lab facilities, and to a mentorship lunch. Such opportunities not only begin integrating new students into the vibrant academic community they will one day join as graduate students, but also provides direction and clarity on the academic areas of interest and research they may wish to pursue as undergraduates.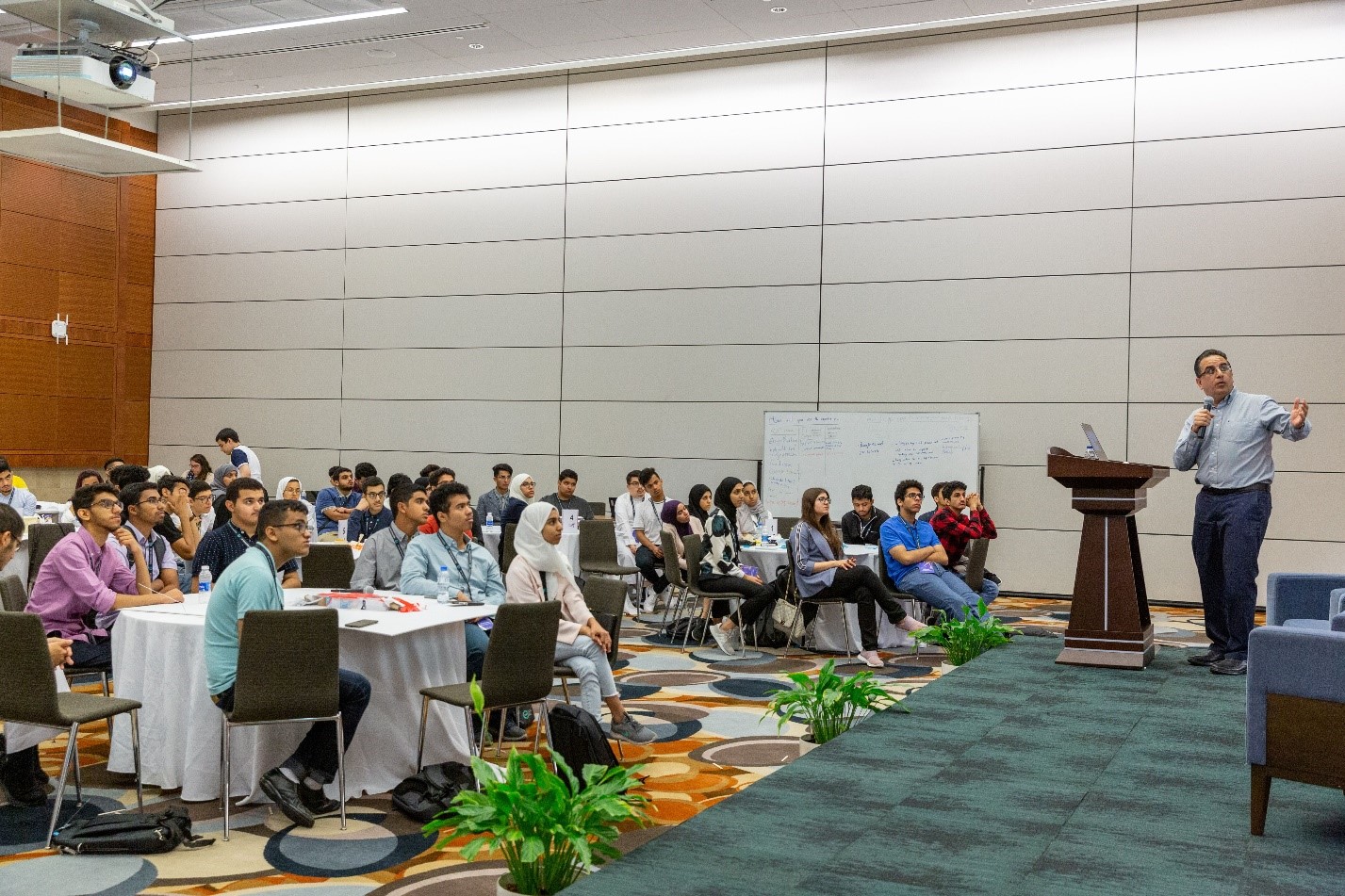 KAUST Professor Husam Alshareef presents on latest developments in research related to Material Science and Engineering.
During the PDO, members of the KGSP Advising team travel from the U.S. to meet students individually, introduce them to scholarship components, expectations, and opportunities, and answer any lingering questions. Having this opportunity for face-to-face interaction prior to departure to the U.S. is a unique and valuable aspect of the KGSP experience, and one that students report helps to integrate and adapt more quickly to their first year of study.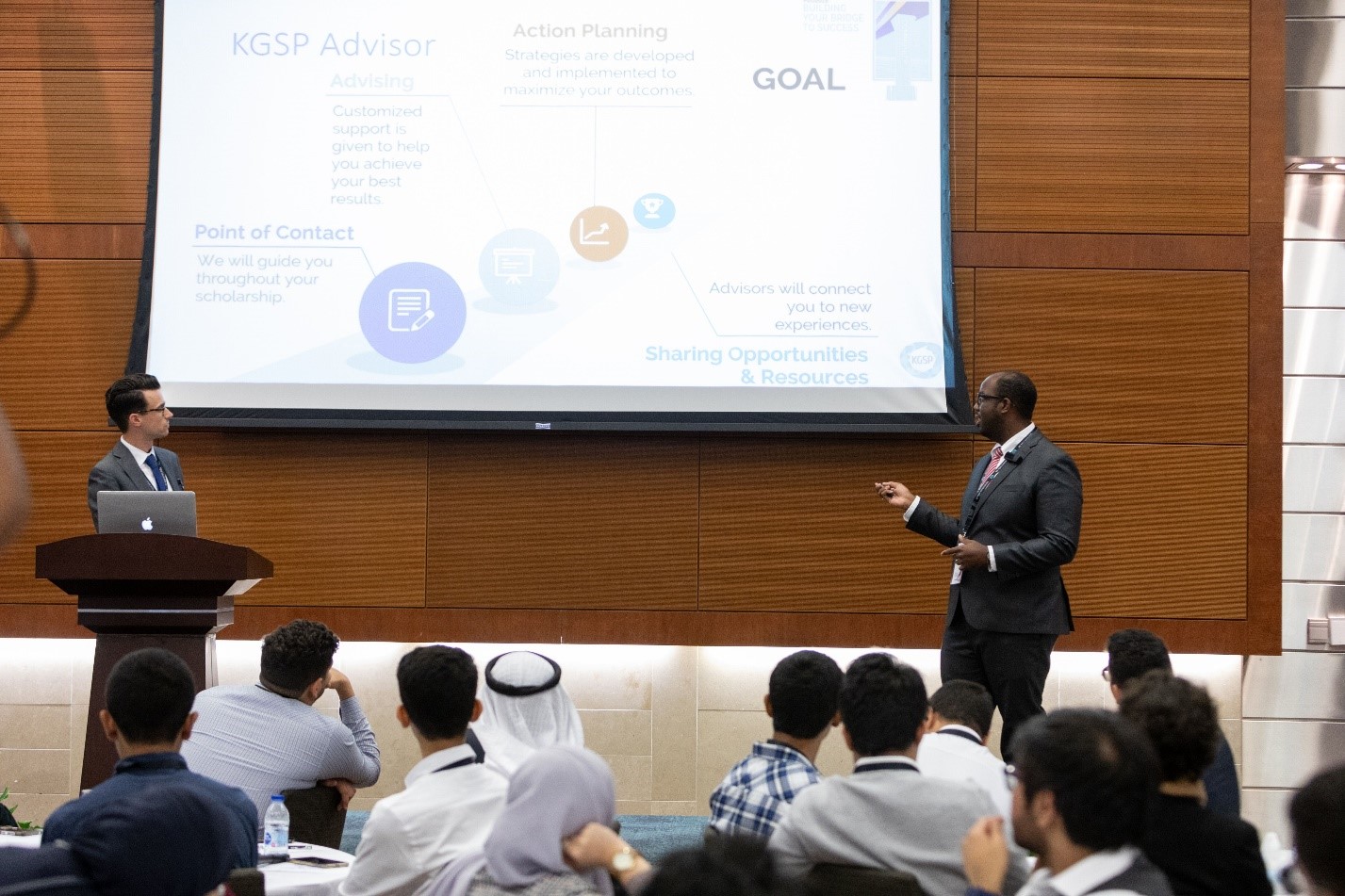 KGSP Student Advisors Matthew Guckenberg and Stafford Oliver introduce the holistic advising model of KGSP.
Advisors also spent time working with new students in small collaborative groups to discuss the specifics of the academic programs awaiting them in the United States; for those entering Foundation Year, this included a dynamic writing workshop to hone their skills in developing compelling college admissions essays that will be central to successful applications to the very top STEM universities.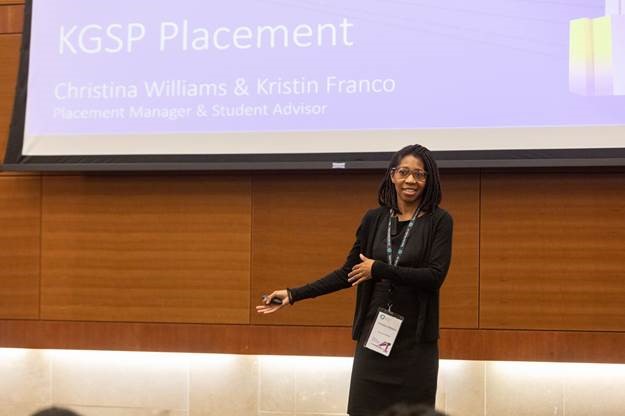 KGSP Placement Manager Christina Williams provides expertise on the U.S. undergraduate admissions cycle and tips for preparing competitive applications.
One of the hallmarks of the PDO is expanding each student's community network, including with KGSP students currently at KAUST. A panel of KGSP alumni offered advice on how they found success as KGSP students and what steps they took that led them to their current MS and PhD programs at KAUST. New students were also invited to attend the KGSP's summer enrichment fair, where current KGSP rising seniors presented their research projects with KAUST faculty.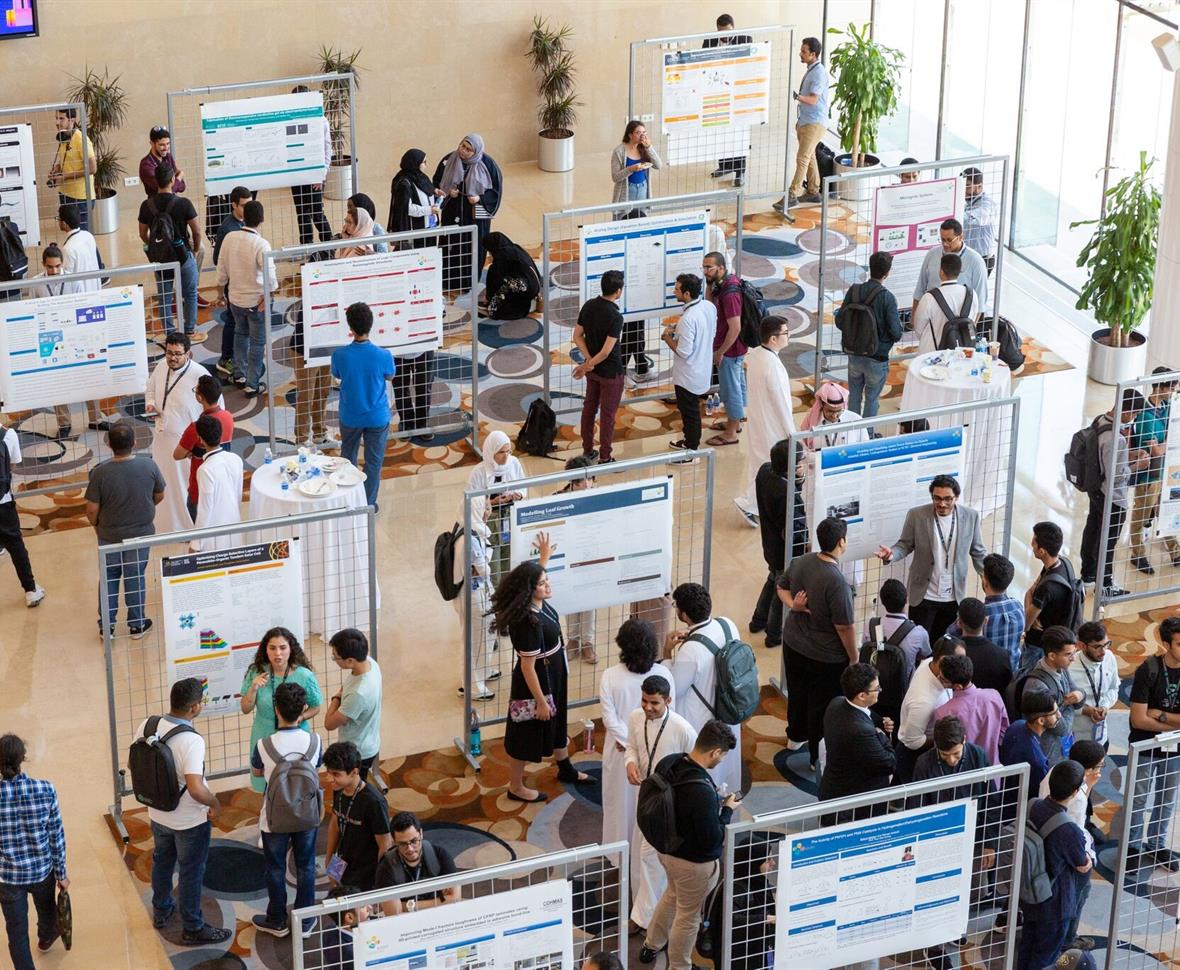 Rising KGSP Seniors present their summer research to KAUST faculty and incoming Cohort 11 students.
Dr. Najah Ashry, Senior Associate to the President and Vice President of Strategic National Development at KAUST, closed the PDO with an inspiring charge to Cohort 11 to utilize the pillars of support provided by KGSP and to "do all you can, to the best of your abilities. In the face of challenge and hurdles you may find you need to change your path, but never your ultimate objective and mission." Students departed for home to make final preparations for departure to the United States, inspired and excited for the journey to come.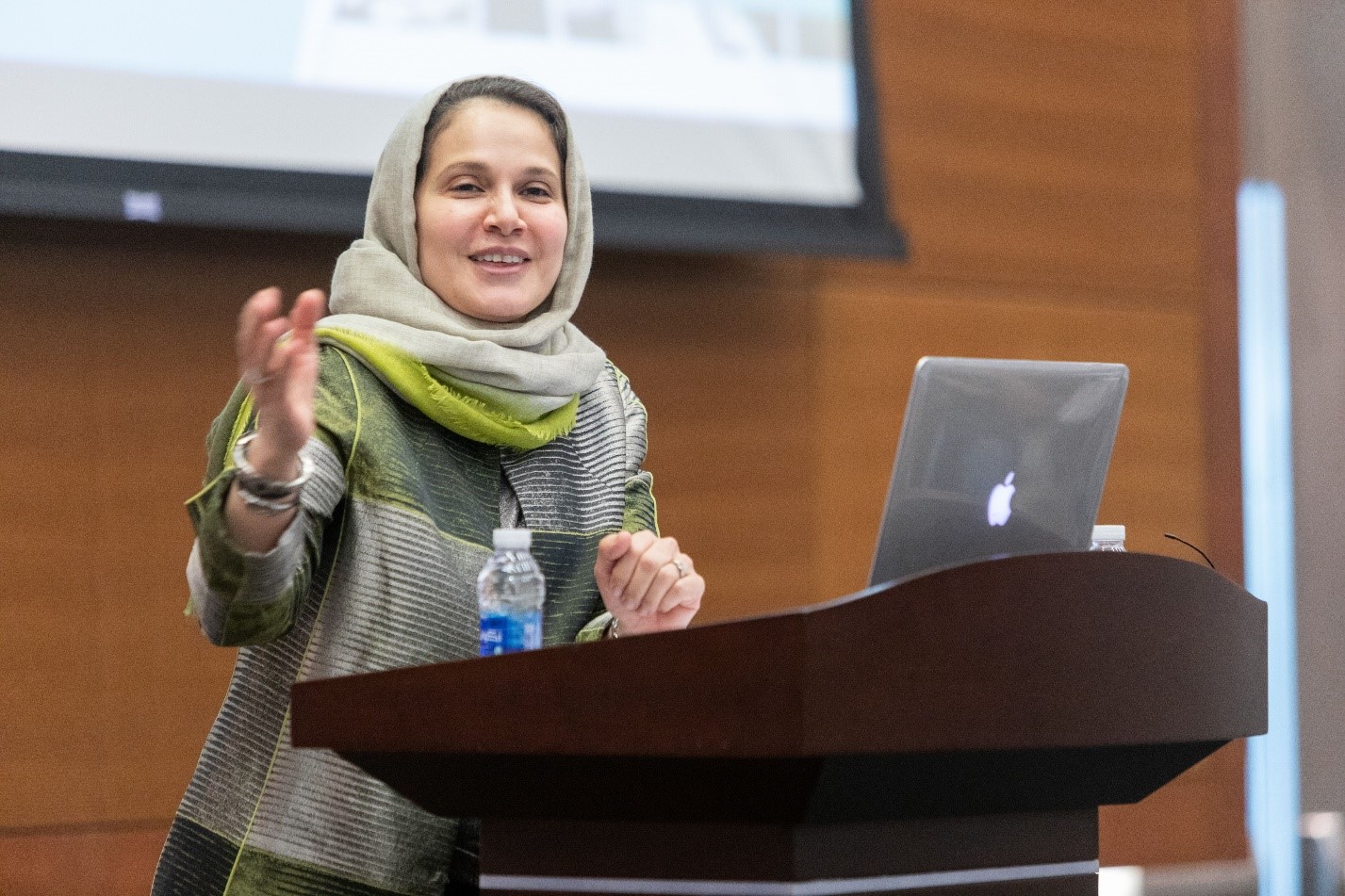 Dr. Najah Ashry issues an inspiring charge to new KGSP students.
Congratulations to Cohort 11, and welcome to the KGSP!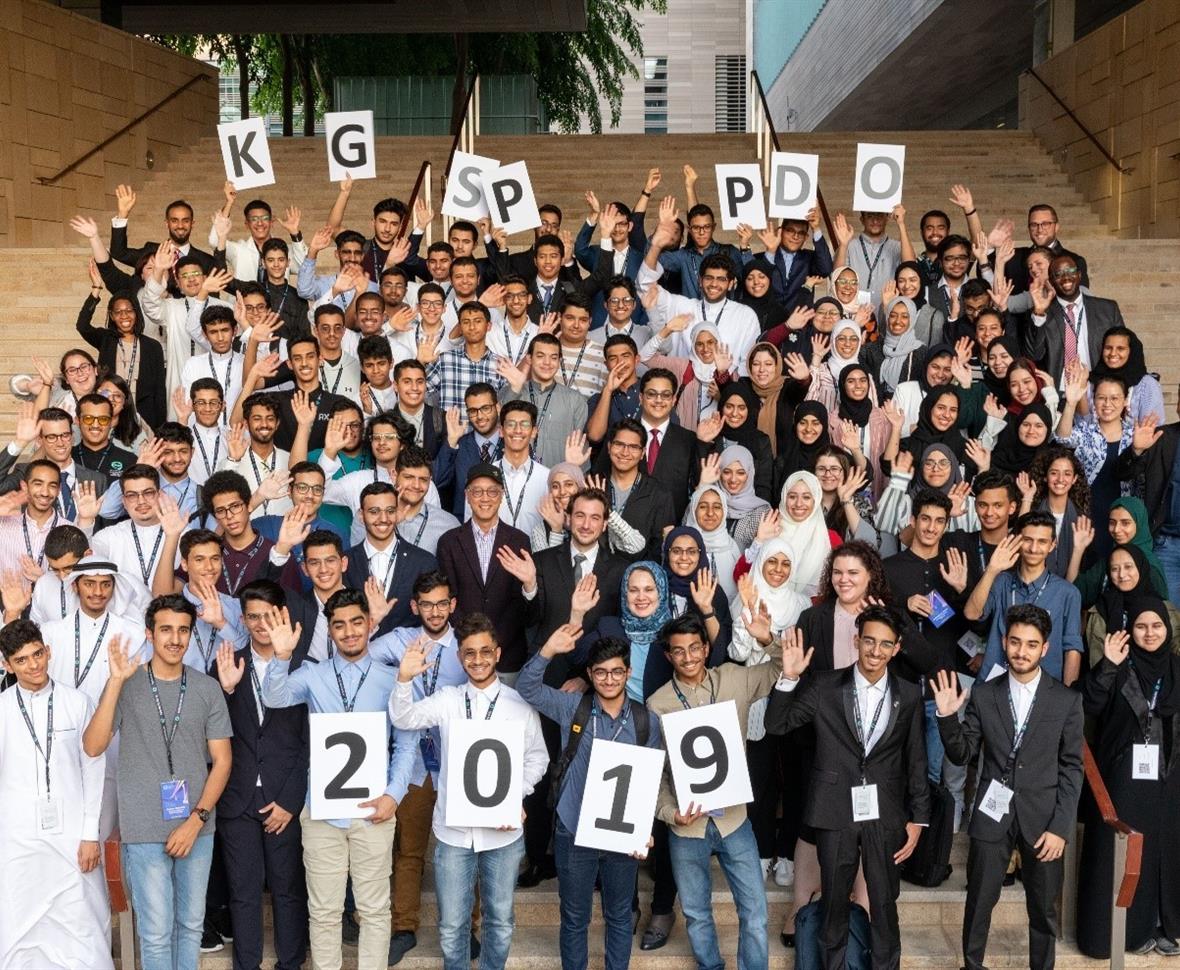 KGSP's Cohort 11