05/01/2018

Congratulations to the KGSP Class of 2022!
The 83 students across KGSP's six Foundation Year programs have spent the last year devoted to not only gaining admission to a top undergraduate program in their field, but also to growing their individual academic skill sets in order to achieve success as freshmen and beyond.
With the help of the KGSP advising and placement teams, students have worked tirelessly to develop competitive application plans, to achieve impressive scores in SAT Reasoning, SAT Subject, and TOEFL standardized tests, and to write persuasive essays—all while engaged in rigorous STEM-based university preparatory learning. Along the way they have embraced new experiences and expanded their horizons while volunteering, participating in academic and social clubs, and exploring their campuses and cities.
Having learned the skills and strategies for undergraduate success, students leave Foundation Year ready to begin at one of the United States' premiere undergraduate institutions, including Brown University, The Georgia Institute of Technology, Northwestern University, University of California, Berkeley, University of Michigan Ann Arbor, and Stanford University—just to name a few!
KGSP Team wishes the Class of 2022 much luck and continued success!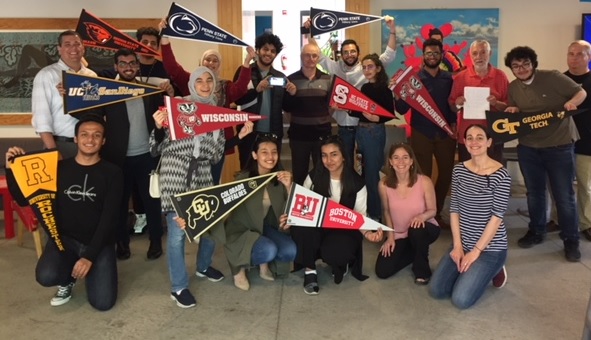 University of Pennsylvania KGSP Foundation Year students with pennants of their undergraduate school.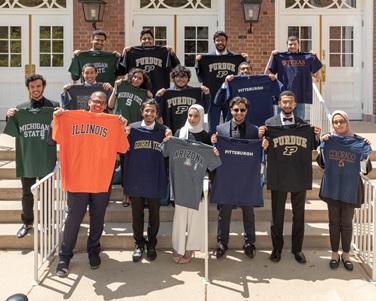 University of Illinois at Urbana-Champaign KGSP Foundation Year students proudly displaying shirts of their undergraduate school.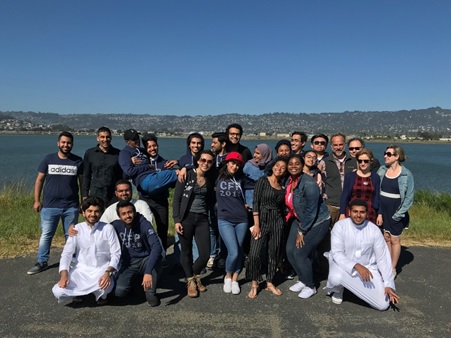 University of California, Berkeley KGSP Foundation Year students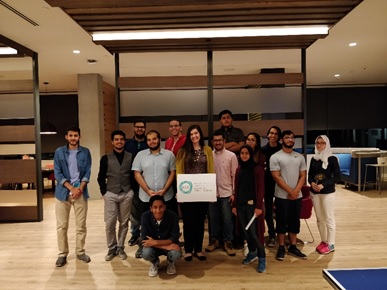 University of Texas at Austin KGSP Foundation Year students with their KGSP advisor
University of Washington KGSP Foundation Year students