03/30/2018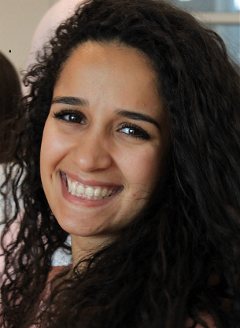 KGSP Senior Wjdan Alharthi has spent her undergraduate career dedicated to the exploration of trends and developments in the Computer Science field. She participated in several long-term research projects as a Computer Science major at Boston University (include working on the Mix & Match Open Cloud project with the Hariri Institute for Computing), and was sponsored by the KGSP to attend the Grace Hopper Conference, a premier conference for women in computer science fields.

In summer 2017, Wjdan was selected for a competitive eight-week internship program with Microsoft Corporation, working as a software engineer at the Microsoft Garage in Cambridge, Massachusetts. Wjdan joined other engineering, design, and project manager interns on a student team sponsored by Xamarin—a Microsoft-owned software company that builds mobile apps—who assigned the team a specific project to tackle: Speeding up the prototyping process steps from idea to creation in app development. Wijdan and her team worked to develop an app that utilized a specialized pen that renders physical drawings into a coded design that can be easily exported. By the end of her internship, Wjdan and her fellow interns successfully developed the Ink to Code app, which is currently available at Microsoft stores for download and use!
Project video:
App pages:
Wjdan enjoyed the opportunity to apply her Computer Science knowledge and skills to an industry internship. KGSP congratulates Wjdan on the successful completion of this exciting project!