10/01/2017
Every August, the KGSP scholarship advising team welcomes all new students to their U.S-based academic programs with a series of arrival orientations: From airport pick-up to settling into new apartments, Advisors help students acclimate to their new surroundings. This is followed by a two-day KGSP Arrival Orientation, which provides extensive academic, social, cultural, financial, and logistical informational programming. Building off of the tools learned during July's Pre-Departure Orientation, Arrival Orientations ensure that KGSP recipients have the tools necessary for success as they begin their academic pursuits in the U.S.
For more information on this year's ninth cohort of KGSP recipients, please visit:
Arrival Orientation Spotlight: University of Illinois at Urbana-Champaign
The 15 new KGSP students studying this year at the University of Illinois Urbana-Champaign's Foundation Year Program arrived excited for their next adventure. Upon landing, they were immediately intrigued by their new home in the American Midwest, complete with farms full of corn fields and an entirely different climate than that of Saudi Arabia! Students spent their first days in the U.S. learning about the local area, shopping for essentials, and getting to know their KGSP advisors and peers through a series of fun interactive activities like tours, team-building, and welcome dinners. By the time Arrival Orientation programming began, students were prepared and eager to start the next phase of their academic journey.


Shopping for new-apartment essentials!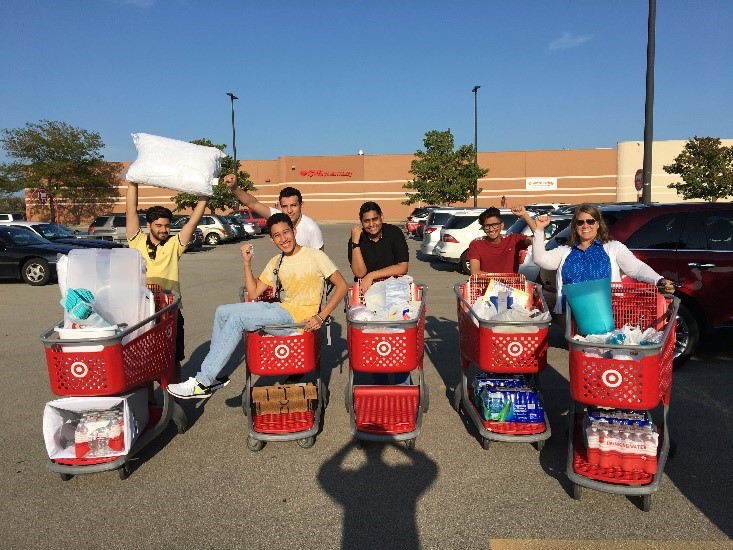 Students and Advisor participating in orientation activities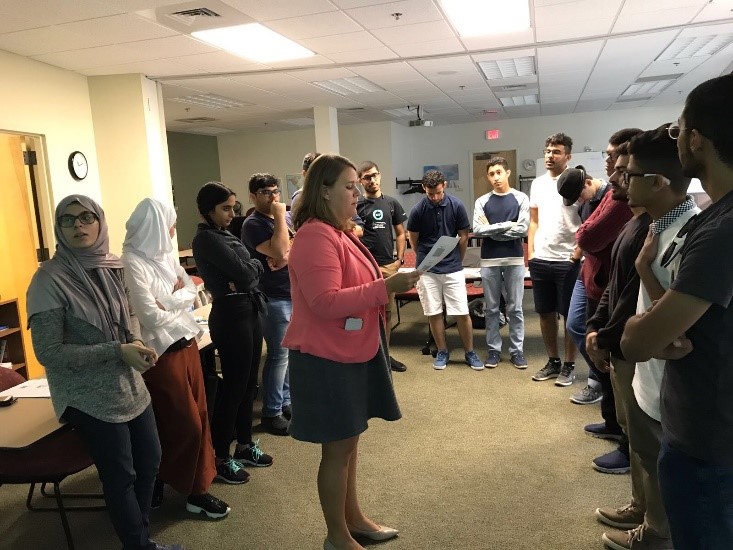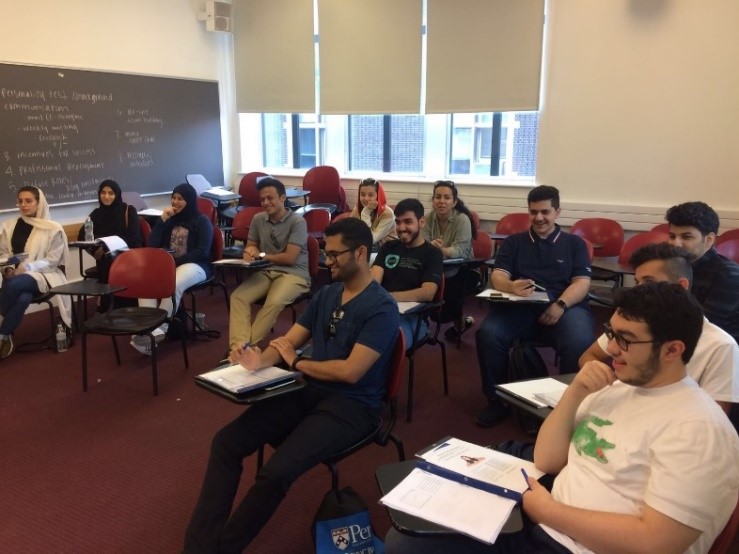 Students take a library tour during orientation to learn about campus resources.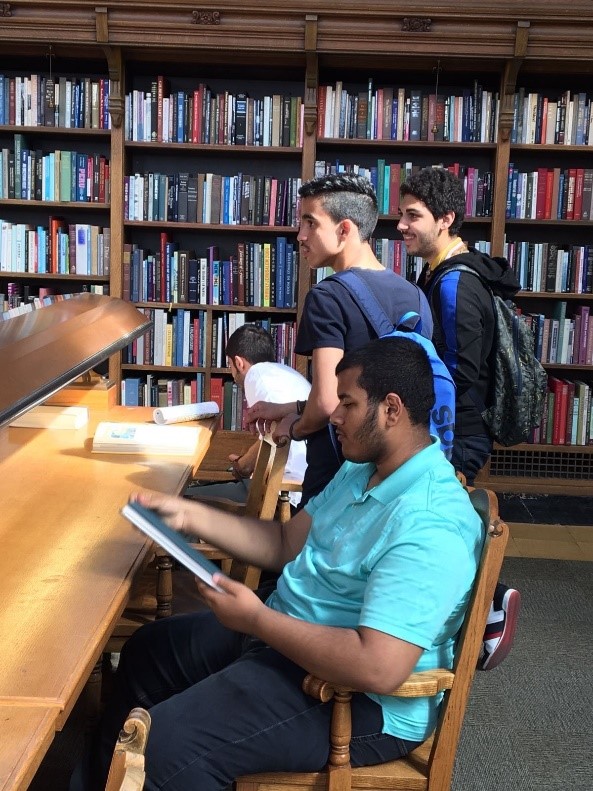 KGSP advisors lead students on tours of the university and its neighboring area to introduce important on-and off-campus resources.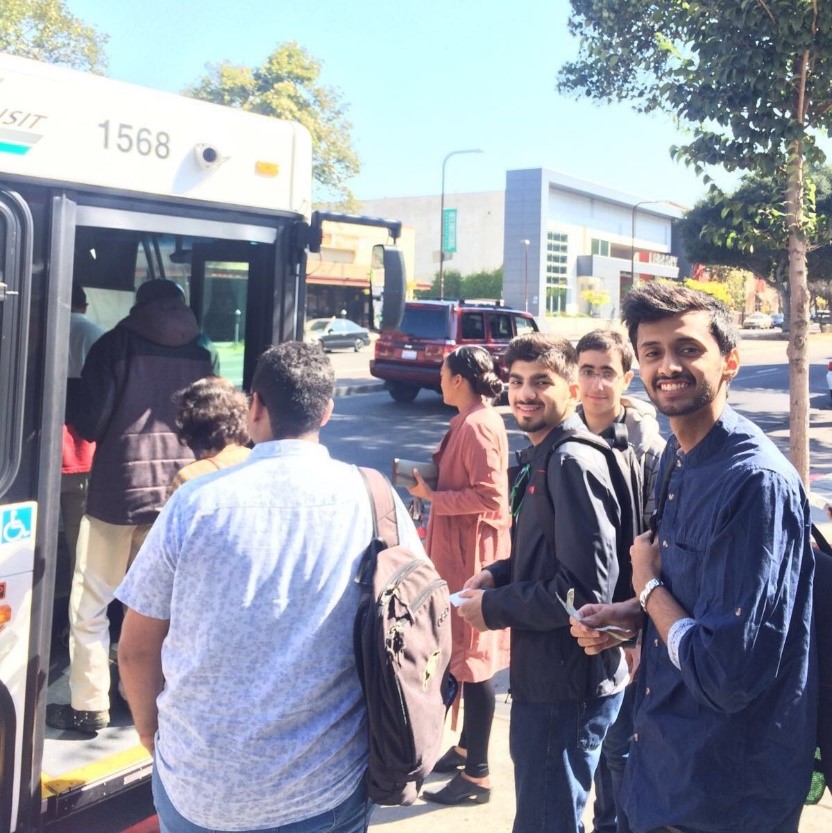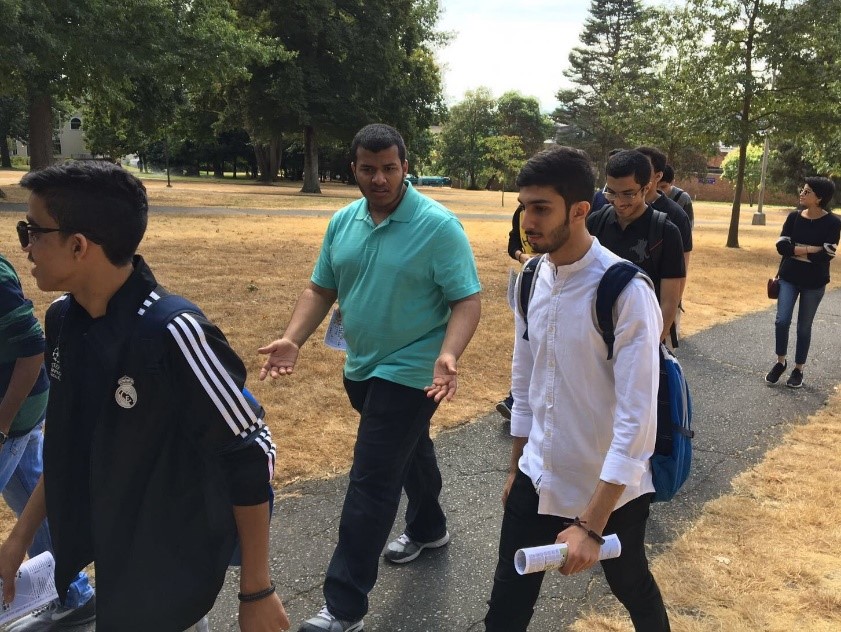 Group welcome dinner!