_________________________________________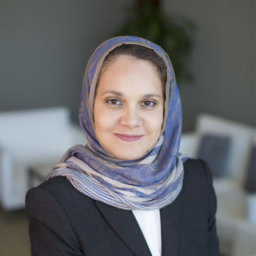 March 12, 2020
Dear KGSP Community,
The past weeks have seen an unprecedented response to the global spread of COVID-19. I have watched these developments with an acute concern for the far-reaching impact this situation has the potential to effect on individuals, families, communities, and the world—as have, I am sure, all of you. I have been especially aware of the strain this situation has likely placed on you, as students living so far from home at this time, while still managing academic commitments at some of the most competitive universities in the world.
KGSP is actively monitoring this evolving situation, benchmarking its recommendations in consultation with KAUST, your home universities, and other governmental / public health agencies. The Program is committed to ensuring this process remains transparent, immediate, and flexible in response to quickly-changing conditions, and in keeping your health and safety paramount. To this end, please carefully review the following updates.

Transition from in-person to remote instruction
Since KGSP's initial communication this past weekend, the World Health Organization has declared COVID-19 a pandemic.
A growing number of universities have announced a change to their instruction model from in-person to online, as a preventative and precautionary response to encourage social distancing and prevent transmission. The duration of this change varies by institution, and may range from a few weeks, to through the end of the spring semester.
The number of universities taking this step is expected to increase over the coming days.
KGSP advisors will reach out to you if this occurs at your institution.
Travel
KGSP students are strongly advised to avoid all non-essential travel, both domestic and international. This advice is consistent with national and international guidelines from universities, governments, and public health agencies stating that, whenever possible, travel should be avoided—especially international travel:
Travel not only increases your own risk of exposure, but also increases the possibility of your transmitting latent virus to other populations—including those more at risk that you may be. There is no indication that returning to Saudi Arabia would be safer than remaining in the U.S. during this period.
The type of transit travel that would be necessary for your return to Saudi Arabia (multi-city transit, navigating highly-populated airports, etc.) continues to present one of the highest risks of contact with infected individuals.



Traveling internationally also greatly increases the potential of facing difficulties re-entering the U.S. It is possible, should a location later be designated "high risk" by the U.S. government while you are there, or if other policy changes occur relating to student visas, that you could be denied reentry upon return to the U.S, or placed into quarantine.



As such, it remains the Program's strong advice that you avoid travel and remain in the U.S. even if your home university transitions to remote coursework for the remainder of the academic year. If you chose to return to Saudi Arabia despite this recommendation, you assume all associated risks and responsibilities.
For those students living on-campus housing, KGSP will assist you in finding alternate accommodations if your university has restricted remaining on campus during the period of remote instruction via both a published policy, and in denial of any appeal process. KGSP advisors will be in touch with more details and next steps.
This is an evolving situation, with new information available daily. Recommendations will be updated on a rolling basis as appropriate. Additional guidelines relating to the general population of Saudi students currently studying in the U.S. are expected from the Saudi Cultural Mission and/or the Saudi embassy in the near future.

Current Conditions & Reducing Risk
As of today, there are no diagnosed cases of COVID-19 within either the KGSP or KAUST communities.

Remaining vigilant of your personal behavior and your surroundings is the first step to guard against contracting the virus: Understand and follow best practices in sterilization, preventative care, and social distancing outlined in previous communications. The KGSP is defined not only by the academic excellence, but also by the resilience and strength of its members and their strong sense of community. I encourage you to safeguard your wellbeing as well as your physical health, to avoid relying or transmitting rumors, and not to panic.

Please continue to stay up-to-date on information provided by your home university and your KGSP advisor, and expect more communications in the coming weeks.
Be well,

Najah Ashry
Vice President, Strategic National Advancement & Senior Associate to the President
King Abdullah University of Science & Technology