Dr. Tony Chan, President, KAUST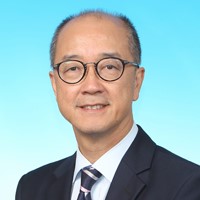 "KAUST is a microcosm of the world. We have no exemption from this crisis, but we can be an example of how to tackle it."
KAUST President Tony Chan on COVID-19: We are stronger together from KAUST Video on Vimeo.
Dear KAUST community,
Today I'd like to share with you my personal feelings about where KAUST is in our battle with COVID-19.
When I last spoke with you, I finished my remarks with the words "stronger together." What I have witnessed in the four weeks since then has been a truly inspiring reflection of this idea.
It's hard to imagine that we started our collective effort more than a month ago. We have been through a lot, starting with restricting travel to and from campus, to online instruction, remote working, social distancing, frequent hand washing, mask wearing, shelter at home and now daily curfew. It must have seemed to many of us like a movie in slow motion. We are experiencing something none of us has faced before.
As we navigate this new terrain, when so much is still quite uncertain, one thing I am sure is that we must all work together, in unity, to win this battle. KAUST is our spaceship and we are all on this journey together. That solidarity, that unity and compassion for each other is what I have witnessed over the last month or so.
I want to thank every member of this community for this remarkable effort.
To our frontline health and security workers keeping us safe and caring for our ills, risking their own health, we can't thank you enough.
To our service staff, facilities staff, to all other staff who keep the labs properly hibernated, the groceries stocked, the lights on and the water running and to the community volunteers, thank you, too.
To those who have been or are currently in quarantine, thank you for your understanding, patience and resilience in helping to halt the spread of the virus within KAUST.
To all our University students and professors, The KAUST School students, teachers and parents, thank you for your dedication and for accommodating the disruption in transitioning to online classes.
Our Board of Trustees has been offering us advice, support, facilitation and contacts to undertake our endeavor throughout. They are very much part of the KAUST team.
But I want to call out the faculty and researchers in particular.
Your overwhelming response to my call for a research challenge has been inspiring and phenomenal.
From optimizing existing diagnostic tests, to developing novel and better tests, to using AI to identifying promising therapeutics, to using genomics to track the virus, to monitoring the virus in our sewage, to modeling the epidemiology of the virus and to the design and manufacturing of face shields and breathing devices, our faculty and research teams are leveraging their expertise to contribute to this fight.
They are working with partners both in the Kingdom and globally, including the Saudi CDC and the Kingdom's Ministry of Health, King Faisal Specialist Hospital, the National Guard Medical Center, Olayan Enterprises, Industrial Clusters, the University of Oxford and McLaren Racing.
In stepping up to the challenge, you are turning a crisis into an opportunity and fulfilling the promise of KAUST. We are all very proud of your effort.
As we contemplate what lies ahead, I remain optimistic, even though I have no crystal ball. We may very well be in the middle of this battle, and so now we must persevere.
More cases at KAUST are likely, but we know that all of the proactive steps we have taken collectively have greatly limited our exposure and are protecting each of us right now. We are continuing to monitor the situation within KAUST and we have a comprehensive contingency plan for virtually all scenarios.
KAUST is a microcosm of the world. We have no exemption from this crisis, but we can be an example of how to tackle it. In addition to formulating plans for immediate challenges, we have also been planning for the long-term.
In the face of uncertainty, lessons from history show that it is better to be proactive than passive. With the crisis moving to a new phase, I have charged subgroups of the crisis management team to do forward planning to anticipate both new challenges and opportunities that our post-COVID-19 world will present.
The global higher education landscape will surely change fundamentally, and I am determined to ensure that we have a plan that positions this University to thrive in this new space.
For now, I say: Stay the course, stay home and work hard, but also keep yourself mentally and physically healthy, reach out when you need help and help your friends, colleagues and neighbors when and where you can.
We have put a range of supports in place for anyone who is struggling with the natural anxiety this unique experience is causing us all, and I urge people to make use of these well-being initiatives.
I also want to acknowledge the desire we all have to know what is going on, what are the facts and what is being done about each aspect of this crisis. That is natural.
Personally, I want as much transparency on the issue as is possible—that is my nature. However, we also have to protect privacy and personal space, especially in these exceptional times. So, I urge you to be understanding when sometimes our official communications do not have all the details that you want.
I can reassure you that all decisions made by the Crisis Management Team are carefully considered with the community's health and well-being as top priority.
This pandemic has caused unimaginable suffering in both human and economic terms. I consider myself fortunate to be facing this global calamity at KAUST, a relatively safe community spared from most of the suffering, within a country whose government has taken very proactive actions to protect the public. So, I want to end this message with a gentle call, that in stressful times like this, we should all try to have a little more caring and understanding, more compassion and empathy and a little less blame and stigmatization, less suspicion and gossip.
Because we really are in this together, and we will come through it "stronger together."


Thank you and take care.


Tony F. Chan
KAUST President
_________________________________________
Dear KGSP Community,
Hello from KAUST.
I wanted to take this opportunity to speak to you directly about the status of COVID-19 at KAUST, and how we are working to keep our entire community—on campus and off—both safe, and functioning at the highest possible capacity while still acknowledging this new normal we are experiencing together.
We are a community of over 100 nationalities, attracting individuals whose commitment to internationality and borderless research and collaboration result in a rich and diverse campus of permanent residents, guests, and visiting colleagues. It also makes us especially vulnerable to this type of public health crisis. KAUST quickly became a visible leader in early and targeted action to stem the spread of COVID-19, working in tandem with partners around the Kingdom. Thanks to these efforts, to date there are no confirmed COVID-19 cases on campus and we are working hard for that to continue to be the case. I am especially grateful for the decisive and proactive measures taken by Saudi Arabian leadership and ministries, which have bolstered our efforts and have, until now, prevented the sort of mass outbreak seen in other nations. Saudi Arabia has received international recognition for this, for which you should feel great pride.
All such COVID-19 university guidelines and policies are made in collaboration with the Coronavirus Crisis Management Team (chaired by me and with Dr. Najah as a member) and the Coronavirus Taskforce (chaired by KAUST Health Director Daniel Buttigieg), who meet regularly to proactively appraise the situation, and set strategy and policies that strike a balance between protecting the community and minimizing disruption. As members of the KGSP, you are part of that community and those deliberations, and have our full support. I have been working directly with Dr. Ashry to receive daily updates on the status of the Program and the students, and have every confidence in the team working to ensure your preparedness, safety, and ability to continue your studies remotely. I encourage you to remain engaged, to follow the Program's daily communications on programmatic recommendations and public health precautions, to actively own your personal role in preventing the spread of this virus, and to support one another in the way that we all consider intrinsic to the KGSP.
Hard decisions have needed to be made, and will continue to be necessary as we work through this crisis. As you know from your own experiences in the U.S., campuses don't look or feel as they did before. We have had to drastically, and in short order, reevaluate how we learn, engage with one another, and even conduct research. Just today, our VP of Research has announced that KAUST will now enter into a hibernation phase (soft shut down) for all campus laboratories. Making this decision now ensures we can still support critical long-running experiments, and increases the time available for an orderly hibernation process. While difficult, doing so in line with similar actions by other prominent research universities such as Harvard, MIT and Columbia.
There is no ignoring the fact that all aspects of our lives will be impacted by this pandemic for the foreseeable future. I nevertheless have every confidence in the resiliency and determination of both KAUST as an institution, and of its people. We will come through this challenge stronger, wiser, and more unified.
<
Be well,
Tony F. Chan

KAUST President
Dr. Najah Ashry
Vice President of Strategic National Advancement and Senior Associate to the President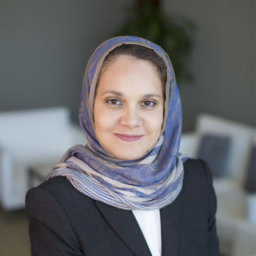 March 12, 2020
Dear KGSP Community,
The past weeks have seen an unprecedented response to the global spread of COVID-19. I have watched these developments with an acute concern for the far-reaching impact this situation has the potential to effect on individuals, families, communities, and the world—as have, I am sure, all of you. I have been especially aware of the strain this situation has likely placed on you, as students living so far from home at this time, while still managing academic commitments at some of the most competitive universities in the world.
KGSP is actively monitoring this evolving situation, benchmarking its recommendations in consultation with KAUST, your home universities, and other governmental / public health agencies. The Program is committed to ensuring this process remains transparent, immediate, and flexible in response to quickly-changing conditions, and in keeping your health and safety paramount. To this end, please carefully review the following updates.

Transition from in-person to remote instruction
Since KGSP's initial communication this past weekend, the World Health Organization has declared COVID-19 a pandemic.
A growing number of universities have announced a change to their instruction model from in-person to online, as a preventative and precautionary response to encourage social distancing and prevent transmission. The duration of this change varies by institution, and may range from a few weeks, to through the end of the spring semester.
The number of universities taking this step is expected to increase over the coming days.
KGSP advisors will reach out to you if this occurs at your institution.

Travel
KGSP students are strongly advised to avoid all non-essential travel, both domestic and international. This advice is consistent with national and international guidelines from universities, governments, and public health agencies stating that, whenever possible, travel should be avoided—especially international travel:
Travel not only increases your own risk of exposure, but also increases the possibility of your transmitting latent virus to other populations—including those more at risk that you may be. There is no indication that returning to Saudi Arabia would be safer than remaining in the U.S. during this period.
The type of transit travel that would be necessary for your return to Saudi Arabia (multi-city transit, navigating highly-populated airports, etc.) continues to present one of the highest risks of contact with infected individuals.

Traveling internationally also greatly increases the potential of facing difficulties re-entering the U.S. It is possible, should a location later be designated "high risk" by the U.S. government while you are there, or if other policy changes occur relating to student visas, that you could be denied reentry upon return to the U.S, or placed into quarantine.

As such, it remains the Program's strong advice that you avoid travel and remain in the U.S. even if your home university transitions to remote coursework for the remainder of the academic year. If you chose to return to Saudi Arabia despite this recommendation, you assume all associated risks and responsibilities.
For those students living on-campus housing, KGSP will assist you in finding alternate accommodations if your university has restricted remaining on campus during the period of remote instruction via both a published policy, and in denial of any appeal process. KGSP advisors will be in touch with more details and next steps.
This is an evolving situation, with new information available daily. Recommendations will be updated on a rolling basis as appropriate. Additional guidelines relating to the general population of Saudi students currently studying in the U.S. are expected from the Saudi Cultural Mission and/or the Saudi embassy in the near future.

Current Conditions & Reducing Risk
As of today, there are no diagnosed cases of COVID-19 within either the KGSP or KAUST communities.

Remaining vigilant of your personal behavior and your surroundings is the first step to guard against contracting the virus: Understand and follow best practices in sterilization, preventative care, and social distancing outlined in previous communications. The KGSP is defined not only by the academic excellence, but also by the resilience and strength of its members and their strong sense of community. I encourage you to safeguard your wellbeing as well as your physical health, to avoid relying or transmitting rumors, and not to panic.

Please continue to stay up-to-date on information provided by your home university and your KGSP advisor, and expect more communications in the coming weeks.
Be well,

Najah Y Ashry
Vice President and Senior Associate to the President
Strategic National Advancement