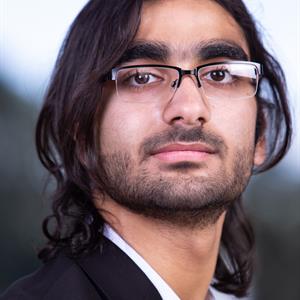 
Best thing about KGSP:
The professional guidance and the tremendous resources available for every student.

Best experience so far / How KGSP helped me:
The Convocation. I can't even use words to describe how amazing it was. Meeting the entire KGSP family was very important to me. I had a lot of fun and made unforgettable memories.

Advice for newbies:
Believe in yourself, everything might feel overwhelming at first but you will gradually show your true potential. Trust your abilities and keep working hard.

In ten years I'll be…
A well-known researcher in KAUST and a CEO of a major tech company

Research Interests:
Technology: from Artificial Intelligence to Operating Systems; Materials: Superconductors; Energy: Solar and Nuclear