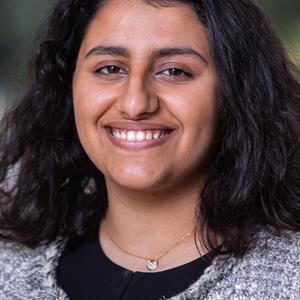 
Best thing about KGSP:
The best thing about KGSP and the opportunities available to me is the resolute knowledge that I will always have this incredibly approachable support network composed of advisors and friends.

Why science matters for Saudi:
STEM fields and research are absolutely imperative for the future of Saudi as our ambitious vision, particularly when it comes to our national goal to diversify the economy, can be achieved through supporting scientists and their work.

Advice for newbies:
My advice for a new KGSP student would be to plan their coursework ahead. It can be incredibly taxing to keep up with the immense amount of assignments from a single class, let alone multiple courses taken simultaneously. A to-do list of some sort can therefore be incredibly handy!

In ten years I'll be…
In ten years I hope to be conducting geologic field studies in the Arabian Peninsula!

Research Interests:
My research interests vary widely, but mostly center on paleoclimatology and planetary sciences (particularly impact cratering and volcanology).